Share and Follow
Who is Marcia Harvey?
Marcia was once under the shadow of her husband's popularity such that no one will ever believe this unassuming woman can stand without the influence of Steve Harvey. While Steve Harvey's personality is acknowledged as phenomenal in Marcia's life, she has gone past her shadowy life to build a presence for herself. Here is the life of a woman who went from a struggling mother to become an accomplished author and entrepreneur. Marcia Harvey's life is exemplary; there is so much to learn from her journey.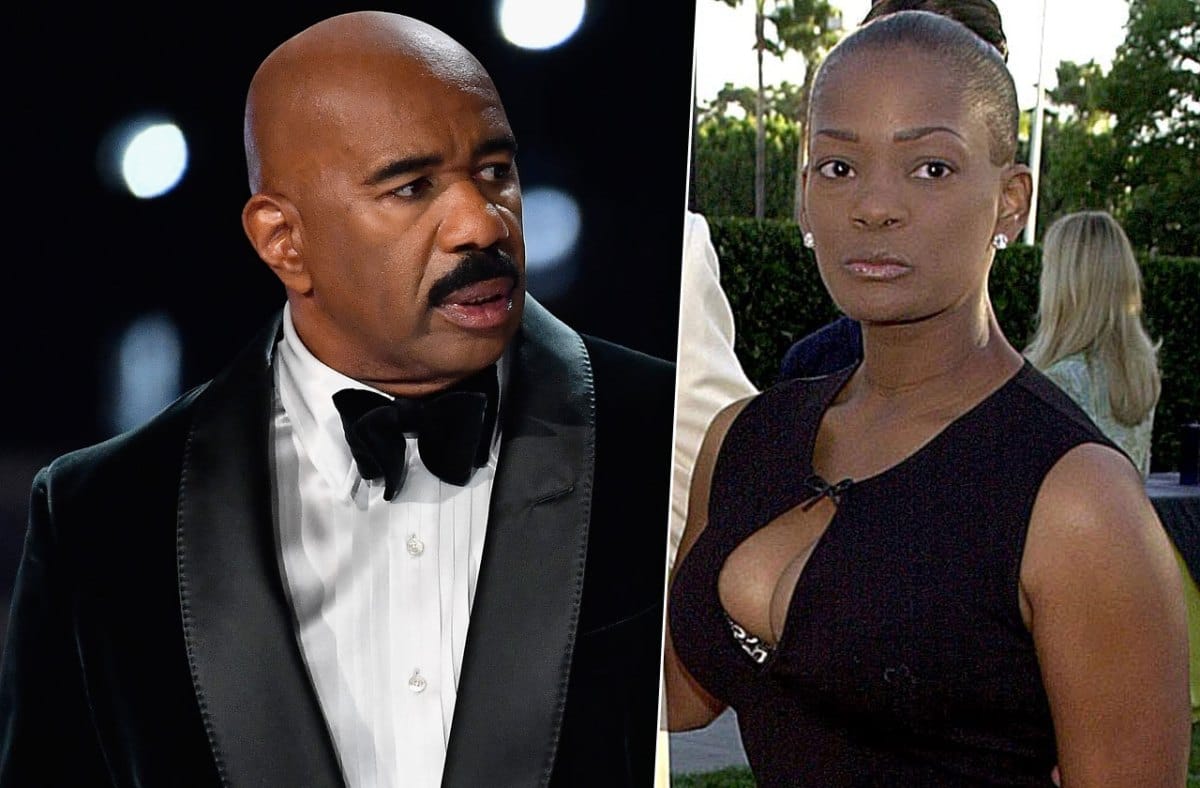 Early life and education
Marcia is an African-America, born on 22 January 1955, in Cleveland, Ohio. She is perhaps most famous for being the now former wife of the famous American comedian Steve Harvey, but is an author of note in her own right, with three books to her credit, all surrounding her life scenarios to educate and thrill her audience. She is also an entrepreneur with a successful clothing line! She was raised in Cleveland, but not much information is available about her school and early life, except that Marcia holds a bachelor degree in Chemistry. She briefly worked for a department store before her marriage to Steve Harvey, her now ex-husband.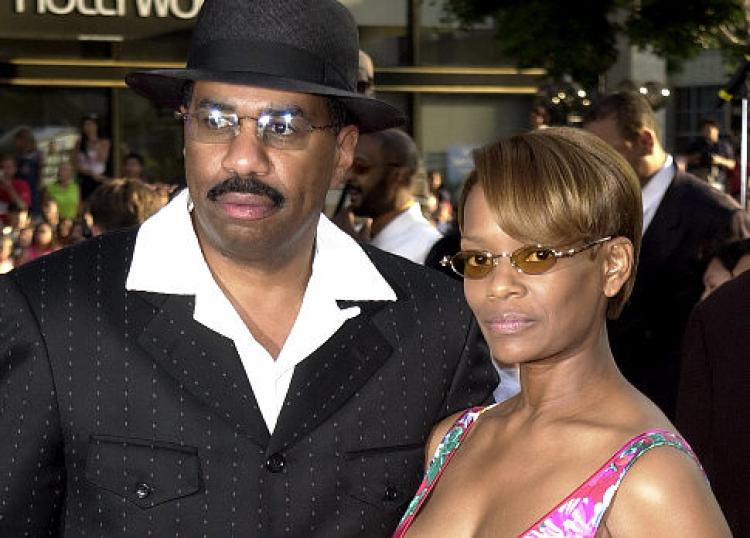 Marcia Harvey's Relationships
Marcia has good people around her, but she would rather keep her personal life private. She is not a social media freak and stays out of public eye.
Steve Harvey Wedding
Marcia and Steve met at a reception of a mutual friend; it was love at first sight where both of them fell attracted to each other. The brief social meeting developed into a relationship, and they married in 1980. Their marriage was generally a success, and they were blessed with three children, twin girls and a boy. At a point in their marriage, Steve quit his full-time 'normal' job, as he wanted to concentrate on building a career in entertainment, but this made the family vulnerable as they had to struggle for sustenance. Unfortunately, the once happy home was put asunder after 14 years, when the couple became estranged for a while. The marriage never survived the ordeal, and the union was dissolved in 1994. The dissolution of the marriage was highly regretted, according to Steve, but it was necessary for him to pursue his dream; his career! However, Marcia and Steve maintained a healthy and mature relationship after the divorce.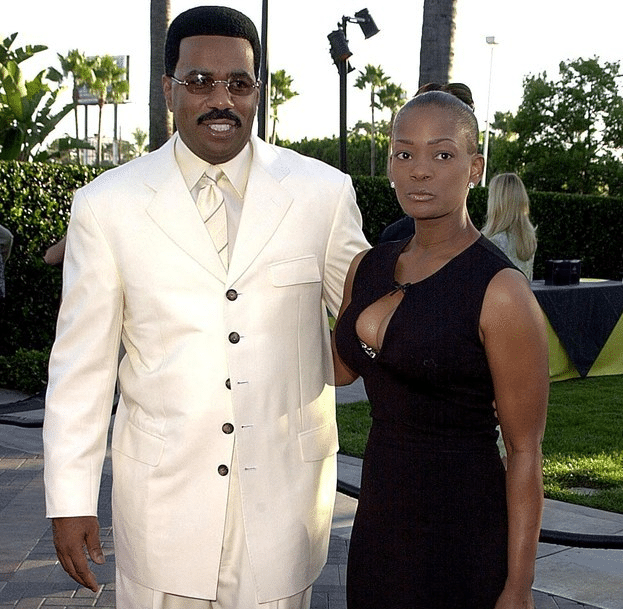 Larry Green Wedding
As usual, there is little information about Marcia's life after her divorce, but it she lives in Cleveland Heights, Ohio and was married Larry Greene. However, a recent rumor has it that Marcia is no longer married to Larry, so she's probably single again, but she hasn't confirmed if this is true or not.
Marcia's Kids
Marcia has her first kids, a set of two girls born as twins in 1982 two years after her wedding, named Brandi and Karli. She had her third child, a son, in 1991 named Broderick Steven Jr, nine years after the twins. Karli, one of the twins wedded in 2015, where Steve and Marcia met again; she had her first baby in 2016, making Marcia a grandma!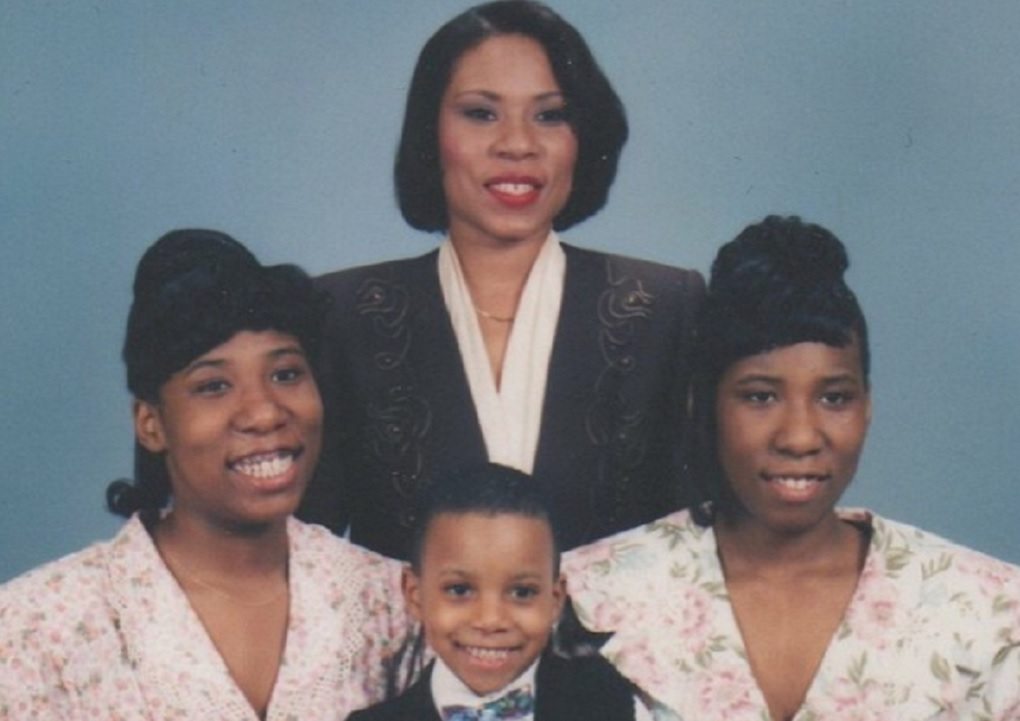 Marcia Harvey Career
Today, Marcia is an accomplished author and successful entrepreneur, thanks to her self-awareness after her divorce from Steve. Marcia realized the need to focus on the journey ahead, and she started to build more skills and learn people engagement to manage her business. In 2011, her first book entitled "MARCIA: Eyes to the Soul" published in conjunction with Xlibris Corporation. It is three parts, 51-page book segmented into Yesterday, Today, and Tomorrow. She has since published her second book, entitled "MARCIA: Poems from the Heart", and her third entitled "MARCIA: Thoughts from My Mind". In addition to being an author, Marcia is an accomplished entrepreneur and runs a successful clothing line.
Marcia Net Worth
Marcia earns a reasonable annual income from her writing and clothing business of over $700,000, and she received $6.5 million as divorce alumni. Authoritative sources estimate that Marcia's net worth is now an impressive $12 million, as of late 2018
Source: Affair Post
Share and Follow