Share and Follow
Who is Kristin Lehman?
Kristin Lehman was born on the 3rd May 1972, in New Westminster, British Columbia, Canada. She is a dancer and an actress who is probably best recognized for her iconic roles in memorable TV series such as "Judging Amy", "The Killing" and "Poltergeist: The Legacy". In addition, she is well-known for her great portrayal of Detective Angie Flynn in one of CTV's most popular series, entitled "Motive".
#Canadian Screen Awards 2017 here I come! What a great show, such a pleasure to celebrate so much talent. #Canada pic.twitter.com/Mgw62OzVAt

— Kristin Lehman (@kristinlehman1) March 13, 2017
Early Life and Education
Kristin decided to keep information regarding her childhood private, so there is almost no data about this period of her life available to the public. The only thing known is that her family moved to Vancouver, British Columbia soon after she was born, and so she was raised there and she finished her primary and high school there. From a very early age, she showed enormous interest towards all sorts of fields of entertainment, but after matriculating she somehow realized that her greatest passion was dance. Therefore she decided to put all her energy and money into exploring, learning and expanding her talent for dance, which led her to start attending Canada's most respected institution in this field, the Royal Academy of Dance, where she was trained by professionals in classical ballet for eight years. While she was still training, in 1990 she had several chances to appear in a few Canadian TV shows, such as "Kung Fu: The Legend Continues", "Due South" and "Forever Knight", after which she decided to move to Los Angeles and pursue her career in the entertainment industry.
Career Beginnings
Her debut in a TV series came immediately after moving to Los Angeles in 1995 when she got an episodic role as Cynthia in "The Commish". Thanks to her exceptional talent, she caught the attention of many directors and producers who wanted to cast her in their own shows, so later that year she appeared as Urs in the TV series entitled "Forever Knights", which was followed by her debut in a TV movie portraying Tina in "Ed McBain's 87th Precinct: Ice", in 1996. Even though she had not been long in the business at the time, 1996 was a very successful year for her, as she appeared in the role of Rhonda in the TV series "Due South", after which she guest-starred in the TV series "F/X: The Series". Kristin's rise to prominence came in the same year, when she was chosen to portray Detective Jordan McGuire in the famous TV crime-drama series entitled "Kung Fu: The Legend Continues", actually until 1997, increasing enormously her net worth as well as her popularity. As a result, in the next several years she appeared in a great number of successful movies and TV series; for instance, she got the opportunity to play Kathleen Strauss in the movie "Bleeders ", Sarah Billing in "Dinner at Fred's", and Keiran in "Dog Park" as well as to guest-star in TV series' "Earth: Final Conflict" and "The X Files". Her next major role came in 1998 when she was chosen to portray Kristin Adams in one of the hit TV series of that time, entitled "Poltergeist: The Legacy".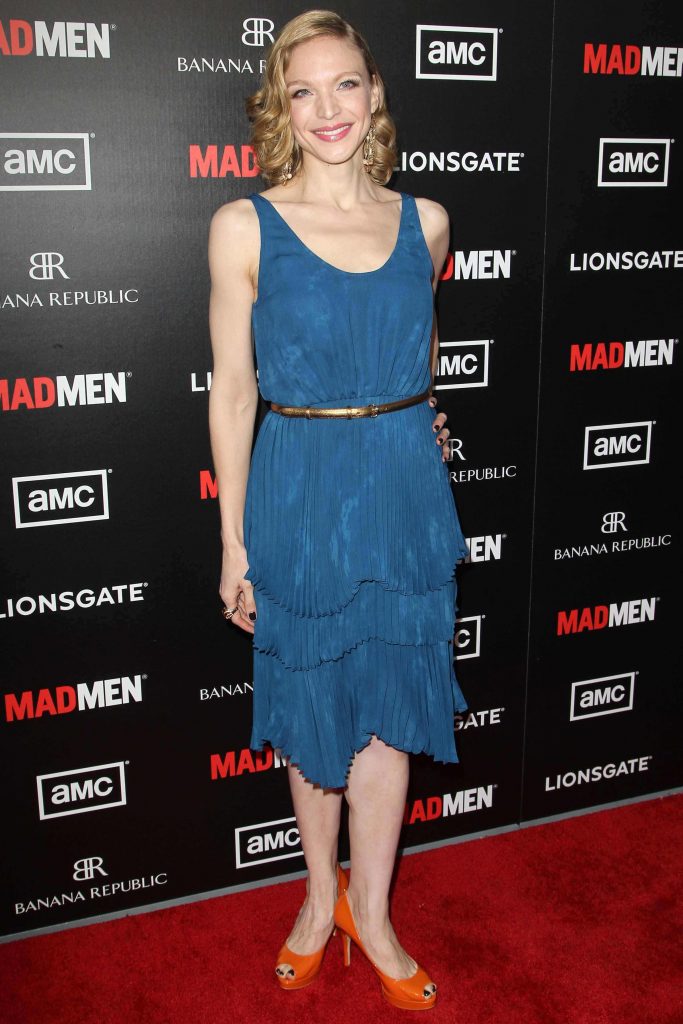 2000s
The next decade was even more successful for Lehman, as at the very beginning of the 2000s she was cast as Francesca Chidduck in the action-drama movie "The Way of the Gun", alongside Benicio del Toro and Ryan Phillippe, after which she made memorable appearances in four TV series in 2001: "Felicity", "Go Fish", "The Outer Limits" and "Strange World". During the next four years she featured in a number of movies such as "The Chronicles of Riddick", "Lie With Me", ""Burnt Toast", Playing House" and many more. In 2006, Kristin landed the roles of Detective Danielle Carter in the TV series "Killer Instinct", and Jane Phillips in "Prison Break", and was then cast as Corinna Wiles in the TV series "Drive" (2007). By the end of the decade, she had also featured as Caroline Garrison in the TV movie "Backyards & Bullets", and as a voice actor in the video game "The Chronicles of Riddick: Assault on Dark Athena".
2010 to present
To speak further about her career, Kristin was selected to play Gwen Eaton in Netflix's hit mystery-drama TV series "The Killing" (2011-2014), alongside Billy Campbell and Joel Kinnaman, and landed the role of Detective Angie Flynn in the TV series "Motive" from 2013 to 2016. In the next two years, she made a number of appearances in such TV series as "Rogue", "Ghost Wars", "Altered Carbon", "The Good Doctor" and "The Arrangement", and it's also announced that she will appear as Lisa in the upcoming short TV series "Hospital Show".
With 6 MILLION viewers last night Motive is ABC Television Network's most-watched new series. Start your weekend right by tuning in Thursday nights to watch Angie Flynn and her team!!

Posted by Kristin Lehman on Friday, May 24, 2013
Personal Life, Net Worth and Appearances
Kristin aims to keep her personal life as private as possible, so the only public information about this part of her life is that she is married to voice actor Adam Greydon Reid, with whom she has a son. She's 5ft 6ins (1.65m) tall and her weight is reputed to be 120lbs (55kgs). Regarding her wealth, it is estimated by authoritative sources that she counts her net worth at the impressive amount of $14 million, accumulated through her successful career in the entertainment industry over a span of 25 years.
Source: Affair Post
Share and Follow