Share and Follow
Mac Miller, whose real name was Malcolm James McCormick, was an American rapper, singer-songwriter, and music producer. His debut album, "Blue Side Park," released in 2011 entered the Billboard 200 chart at No.1. He made history, as it was the first independently produced album that topped the said chart since 1995. Mac was still a teenager when he signed up with Rostrum Records, which was a fairly small label at that time. He was EZ Mac when he started to rap at 14 years old and recorded mixtapes, which he later self-released. After two years with Rostrum, he founded his own record label imprint called REMember Music, and helped other Pittsburg artists, using his alias, Larry Fisherman, for production credits. In 2014, he signed with Warner Bros Records, and has since produced many commercially successful albums with gold and platinum certifications from the Recording Industry Association of America, including "GO:OD AM," "Swimming," and "Circles." These albums spawned certified-platinum singles such as "Donald Trump," "Self Care," "Weekend," and "Good News."
TINY DESK https://t.co/8DZ0qdoFkZ

— Mac (@MacMiller) August 6, 2018
His creativity wasn't limited to making music, as he was also quite adept at drawing and sketching. Mac inherited his creative genes from his mother, a professional photographer, and his architect father. Unfortunately, not everyone could cope up with stress and fame coupled with serious mental issues such as depression. He struggled with drug abuse, using lean, cocaine, oxycodone pills, and Xanax. He often talked about his depression and drug dependence through his self-penned music. Mac attempted to clean up several times, but often had huge "slip-ups" during his sobriety phase. It was quite unfortunate that on 7 September 2018, Mac died of an apparent accidental drug overdose in his Los Angeles home. His friends couldn't believe it, as he was in his best physical and mental state at that time, following his sobriety coach and fitness trainer.
Aside from his mental issues and aspirations in life, his music also conveyed the state of his heart – some of his songs would directly refer to someone he loved. His heartbreaks could also be found in some of the songs in his albums.
Mac Miller and the Women in His Life
With such a successful music career, it was fascinating to note that he never lived the way most hip-hop superstars did, when it comes to dating and hooking-up with women. He only had one high-profile relationship, and a six-year relationship with a non-celebrity girlfriend. His dating list was quite short compared to others, but there were a couple of women he dated who were only revealed after he died. He was a polite person, and would go out of his way to acknowledge everyone in the room when he entered, which was an indication that he was far from a self-absorbed person. It was nice to see that the few women he was involved with for the past 26 years of his life had nice things to say about him after his death, as they posted their tributes on social media.
Nomi Leasure – His High School Sweetheart (2009 – 2016)
Mac's longest relationship was with a non-celebrity named Nomi Leasure. They started dating when they were in high school, and they lasted for six years.
[embedded content]
While Mac didn't have a wife, Nomi was considered to be the closest woman that could have been. She was his date on their prom night, and was there even before he made some of his early mixtapes, and witnessed how he struggled to sign-up with a record label, to the time he hit it big with the No.1 album, and produced many more hit albums.
Nomi attended the Pittsburg Creative and Performing Arts School, and pursued a Bachelor's degree at the Temple University in Pennsylvania. She once worked as an apprentice at the KDKA-TV, which was a CBS TV network affiliate, and then later became a Senior Account officer at the Optimist Inc. Among all his girlfriends, Nomi knew him inside and out, and accompanied him when he made the big move of leaving New York and transferring to Los Angeles.
His six years with Nomi were reflected in the song "Congratulations," from his fourth studio album, "Divine Feminine," but he never mentioned her name. The lyrics aptly referred to her: 'You was there before the fancy cars. You was there when I was just a starvin' artist…Now we got our own apartment.'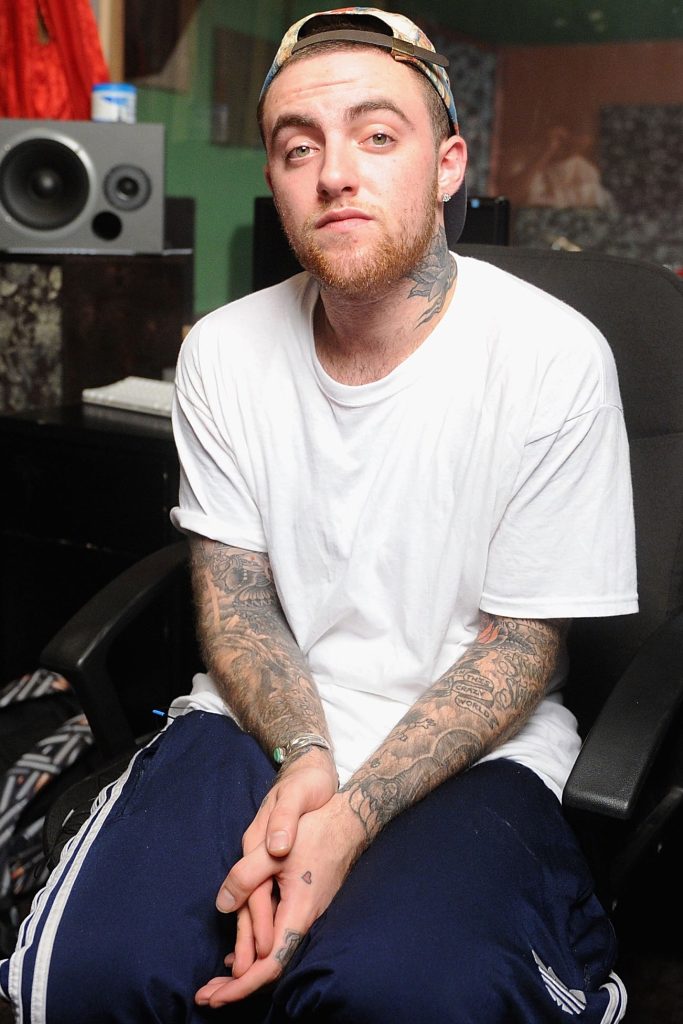 It was clear that the song was made for her even if he was already dating someone else when the album was released in 2018. The lyrics also showed that he was a jealous boyfriend. He wrote that when they parted ways when she went to college, he demanded that she answer the phone immediately when he called, and hated it when it went to voicemail. As Mac was mum about his private life, it was great to know how Mac was as a boyfriend through the lyrics of the song.
They broke up in 2016 – both never publicly discussed the reason why. It was only in 2018 that Nomi shared about her time with Mac and his depression, without naming him, in an article she wrote for Taylor Magazine. She disclosed that she dated someone with mental health and addiction issues for six years, and oftentimes as his girlfriend, she would be the one to make compromises in the relationship. However, one cannot continue to be in that kind of relationship if one's happiness and health were being neglected. She also said that it wouldn't be right to think that a person could cure their partner's depression just by being in a relationship with them.
She revealed that they had a closure during the last time they met, and were able to sort things out.
After Mac's death, she penned a beautiful tribute on her Instagram, 'You changed my life. I, yours. The residual effects of your passion ripple on. You are not gone. Not in the least.'
Ariana Grande – The High-Profile Relationship (2016 – 2018)
The rapper had a very public relationship with the popular American singer-songwriter Ariana Grande. The majority of fans only realized that the two talented musicians were dating when they attended the MTV Video Music Awards together in August 2016, and were too cozy during the after-party given by Republic Records.
It didn't come as a surprise for some of their fans, as they remembered that the two had locked lips back in 2013, in the music video of Ariana's first single, "The Way," from her debut studio album entitled "Your Truly". Mac was the featured artist in the song, that peaked at No.9 on the Billboard Hot 100 chart, and later on had more than three million copies sold in the US, scoring a triple-platinum certification by the RIAA.
https://www.instagram.com/p/CP6kQx3lmkF/
During that time, both of them were dating other people, and when she was asked to rate the kiss they shared in one of her interviews, she said 1/10. She elaborated that it was only because he was smoking a cigarette at that time, but she thinks he's a great guy. Mac, on the other hand, described her as a sweet and nice girl. It wasn't the first time they collaborated, because back in November 2012 when they were still teenagers, they did a cover of the classic Christmas song, "Baby Its Cold Outside."
After those two collaborations, their paths wouldn't cross again for several years, as both were focused on their individual careers and their personal relationships. Ariana went on to become a global pop superstar, with many hit songs including "Problem," "Bang, Bang," "Side by Side," and "Thank You, Next." Their stars collided once again when she did the remix of her single "Into You" with Mac in 2016. At that time both were single, thus sparks flew and the romantic chemistry was unmistakable, as they were spotted dining and kissing at a restaurant in California. Gossip mills had a field day with the new hot couple in town.
Tongues started wagging, and fans were curious about the couple's dating timeline. Before dating Mac, Ariana was rumored to be dating rapper Big Sean and dancer Ricky Alvarez. People were questioning if there was some overlapping. However, loyal Ari fans said that rumors would remain rumors until she personally confirmed them online.
True enough, in the era of social media apps, any relationship, especially those of celebrity couples, wasn't considered official until they posted them on their Instagram, Twitter or Facebook verified personal accounts. In September 2016, Ariana posted a photo of her laughing with Mac on Instagram, with the caption 'baabyyy.' It was confirmation that he was the new man in her life. She talked more about him during her guest appearance in the TV talk show "The Ellen Degeneres Show." Ariana was so nervous yet bubbly when she was asked if she's happy in her new relationship, and said blushingly 'Yeah.' Fans were tickled at the thought that these two talented musicians were so in love with each other, and that it could mean more music collaborations.
The couple didn't disappoint the fans, as Ariana was featured in Mac's studio album called "The Divine Feminine" released on 30 September 2016, which debuted on the Billboard 200 chart at No.2. She was in the song entitled "My Favorite Part," which was one of the three singles Mac promoted in the album. They were both credited for composing the song, along with Tyrone Johnson, produced by MusicManTy. However, while the song was released during the time that they were already in a relationship, Mac said that most of the lyrics were written long before they started dating. They knew each other way back, and when they started working together on the song, it bloomed into something else. He further said, 'Everything just happened organically. We love making music together. We do that always. But she's my best friend in the world.' He released a music video of the song with Ariana in it, and they performed the single together live for the Audience Network two weeks after it was released. Fans couldn't help but gush over the endearing performance of the couple, showing they were truly in love with one another.
Here's a good read. https://t.co/5WQeWqgvLG

— Mac (@MacMiller) August 3, 2018
They found their playful banter on stage cute, such as Ariana telling Mac, 'I'll be in touch' as she walked off the stage, and he responded 'For sure.'
They were one of the celebrity couples adored by fans, particularly on how they can be silly or goofy on social media, yet protective of each other when they both needed it the most. One couldn't forget how Mac waited for Ariana at the airport after the Manchester terrorist attack during her 2017 concert tour in England, when 22 people died and more than 100 were injured because of a suicide bomber. News photographers captured the way he comforted a tearful Ariana, as they hugged and kissed on the tarmac the moment she exited the plane. When Ariana had a benefit concert back in Manchester, Mac canceled his own activities just to be with her on that day, and to the delight of the fans, he joined her in performing one of their earlier collaborative singles – "The Way."
The couple wasn't shy of sharing photos of themselves on Instagram, and the fans were on a high when they saw him and Ariana hopping on a chopper on their way to Coachella fairgrounds in April 2018. Ariana surprised everyone when she performed her new single, "No Tears Left To Cry."
[embedded content]
However, not all good things last forever, and in May 2018, just a month after the sweet cuddling they had backstage at Coachella, TMZ entertainment news online reported that the couple had decided to call it quits, but remained friends. The fans couldn't believe it at first, but after a few days, she came out with her own confirmation post on her Instagram Stories. She said that Mac's one of her most favorite people on earth, and she was grateful to have been part of his life. Ariana also said, '…unconditional love is not selfish. It is wanting the best for someone even if at the moment, it's not you.'
Not long after the breakup, Mac was arrested for drinking under the influence and a hit-and-run, after he crashed his Mercedes. Some of his fans blamed Ariana for his latest antics, and left nasty comments on her Instagram. One of them even told her how it was heartbreaking for a man who wrote most of the songs in his album just for her, and still left him.
Most people felt that she was so cold and cruel, that six weeks after the breakup, she announced that she was engaged to another man.
https://www.facebook.com/realhotnewhiphop/photos/a.142791039079428/1374048602620326/
Apparently, Ariana started to go out again, and was spotted on a date with comedian Pete Davidson. Her friends and family had advised her to go out and date again, which she did.
After reading many negative comments, Ariana replied to the fans not to encourage girls to stay in a toxic relationship because an album was written for her, and she set the record straight that only one song was written for her. She also said that people should stop blaming women for men's ineptness to keep it together. From her words, people were able to get the gist of why the relationship didn't last longer than two years. Mac was having trouble keeping his sobriety, and she'd had enough of that.
Mac, on the other hand, said in an interview that he was happy that Ariana had found happiness with another person when he heard of her engagement, and he bore no ill toward his former girlfriend. It was sad and interesting to note that Pete Davidson said that he braced himself on the knowledge that Ariana would soon end their whirlwind relationship after learning of Mac's death, because he knew how much Ariana loved Mac.
He was right; she broke it off with him, saying that Pete was an amazing distraction.
Julia Kelly – The Secret Girlfriend (May 2018)
It was fascinating to watch how people easily blamed Ariana for Mac's death, when they didn't know what really transpired between the two. Most people thought that he wasn't able to move on after their break-up, even if he clearly said in an interview with Zane Lowe on Beats 1 on Apple Music months before his death, that he had since moved on. He said that they had two good years together, but it didn't work out.
Apparently, he had indeed moved on, and dated another girl after the split from Ariana. The girl was Julia Kelly, an Instagram model and TV actress. One couldn't blame Mac for keeping a new relationship a secret after the very public one he'd had with the "Thank You, Next" singer.
Before Julia amassed close to two million followers on Instagram, and became a social media influencer, she was part of several American TV shows, including "The Deleted," "Freakish," "In The Vault," and "Light As A Feather."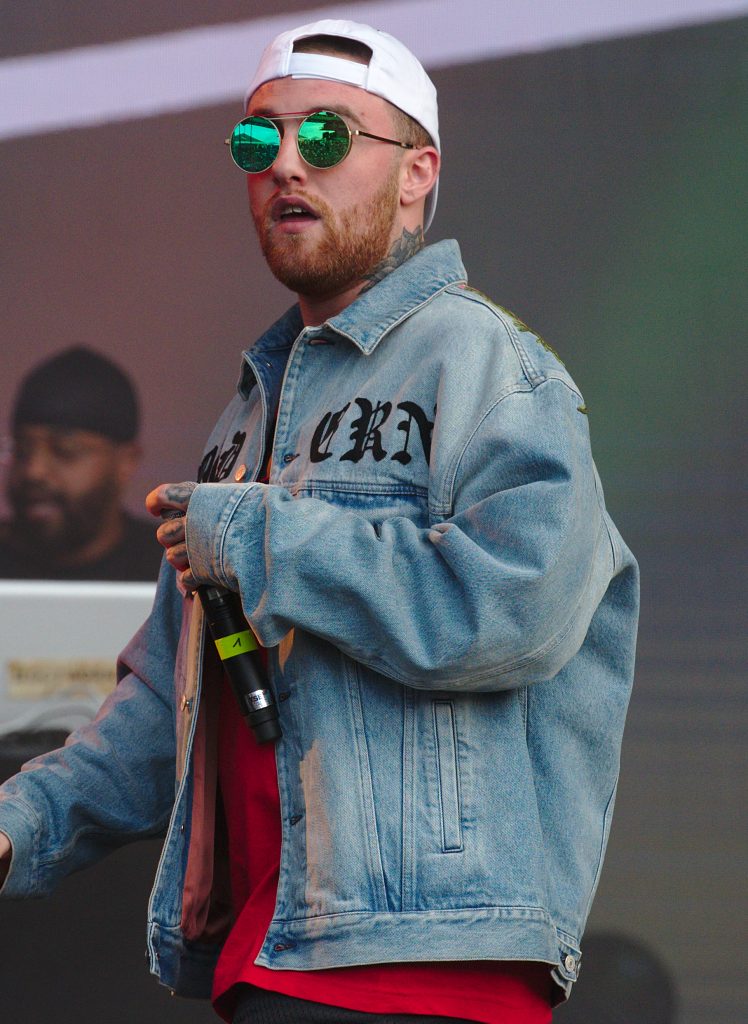 Her mixed ethnicity of African-American, Spanish, French, Irish and Japanese helped her get into roles with different racial backgrounds. No one knew how Mac and Julia met, as she never shared more details about them.
Some fans assumed that Julia was just the rebound girl, and they believed that the relationship wouldn't last long. After Mac's untimely death, she shared some photos of them together, along with a short video of Mac playing the piano, with a long, loving caption. Basically, she said that she'd lost an amazing person in her life, and declared that, 'Malcolm McCormick. I would give anything to have you back. Our memories will never be erased. I am forever grateful for you.'
Some people initially doubted the validity of her claims, but she had receipts such as videos, photos, text messages and stories that couldn't be disputed. Some of his fans believed that it wasn't serious enough, because they clearly remember Mac saying in an interview with Rolling Stone magazine back in August 2018 that he wasn't ready for a new relationship. What they had might not be as serious as his past relationships, but it was genuine. His fans were relieved to know that at least Mac had someone new in his life, and that he had somehow moved on.
[embedded content]
Tana Mongeau – Another Secret Girlfriend or for Clout? (2018)
Another one of Mac's secret girlfriend or hook-ups surfaced online after his death. Tana Mongeau posted an emotional tribute on her Instagram account about him. The post insinuated that they were an item before his death, and that Mac was so sweet to her when they were together. Tana even said that she loved him for years, and when she met him, it was better than she ever dreamed it would be.
The fans were confused, because the only receipt she showed was a text message exchange which didn't prove anything. While people generally accepted Julia Kelly's story, they were quite doubtful about Tana's. People couldn't be blamed for this assumption, as she earned the reputation of being some sort of a scammer, due to the TanaCon event she organized that was canceled; it was even compared to the infamous Fyre Festival disaster in 2017. Most fans were infuriated that she was using Mac for clout, especially since she was seen smooching with another guy at the 2018 Pornhub Awards at the time that Mac died. She claimed on her tribute post that she wanted to come over to his house that fateful night.
We can only say to Mac Miller – rest in peace.
Source: Affair Post
Share and Follow