Share and Follow
Ryan Gosling has an illustrious career as an actor, director, producer, writer and musician. He is best known for the movies, "Murder by Numbers", "The Notebook" and "Half Nelson", and as half of the alternative rock duo, Dead Man's Bones with his co-muso friend, Zach Shields.
He was born Ryan Thomas Gosling under the star sign of Scorpio, on 12th November 1980 in London, Ontario, Canada, to French-Canadian parents of German, English, Scottish and Irish descent. Ryan's life was greatly influenced by his parents' religion, Mormonism, although he could never identify with it. He has a sister, Mandi, a film producer. Ryan was initially home-schooled by his mother, then he attended Gladstone Public School, followed by Cornwall Collegiate and Vocational School and later Lester B. Pearson High School in Burlington, Ontario.
Ryan was inspired by the legendary actor Gene Wilder, and the movie, "Rocky". He said "The movies took me into their dream".
His early performances were as a singer – when he was 12, he auditioned in Montreal, and from among 17,000 other applicants, landed the part of a Mousketeer in the television series "The Mickey Mouse Club". During two years on the show, he lived with his co-star, Justin Timberlake's family. Other kid actors who performed with them and achieved great fame later included Britney Spears and Christina Aguilera.
With no training in acting, Ryan embarked upon an award-winning career that has kept him in the limelight to the present day. He claims that he never thought he would become an actor, that he just fell into that career and will push it for as long as it lasts. In the late '90s Ryan appeared in "Are You Afraid of the Dark?" and the creepy series, "The Tale of Station 109.1" plus many family entertainment shows e.g. "Young Hercules". His debut starring role was in 2001 as a Jewish neo-Nazi in the film, "The Believer", which won the Sundance Film Festival Grand Jury Prize, and for which Ryan achieved the Golden Aries award from the Russian Guild of Film Critics.
Ryan has been nominated for several more awards over the years, including in 2006 Ryan becoming the first person born in the '80s to receive a nomination for Best Actor in the Oscar awards for his role in "Half Nelson".
Our star is also an active philanthropist, and has supported many causes such as PETA campaigns and as a volunteer to help clean up in the southern US after Hurricane Katrina. Ryan has also traveled to Darfur in Chad, Uganda and Eastern Congo to assist projects relating to refugee camps, and awareness about the Lord's Resistance Army in Africa.
Ryan is often described as 'the sexiest man alive', and People Magazine coined him as being one of the 50 Hottest Bachelors! Some would say this was a rather dubious title, and I would say he is good-looking in an attractive 'boy-next-door' kind of way that woman might feel comfortably safe with. Perhaps it's his earnest honesty and his ability to convey emotion that makes him so appealing. Or more likely his well-toned, athletic build with slim hips, broad shoulders and just the right amount of muscle.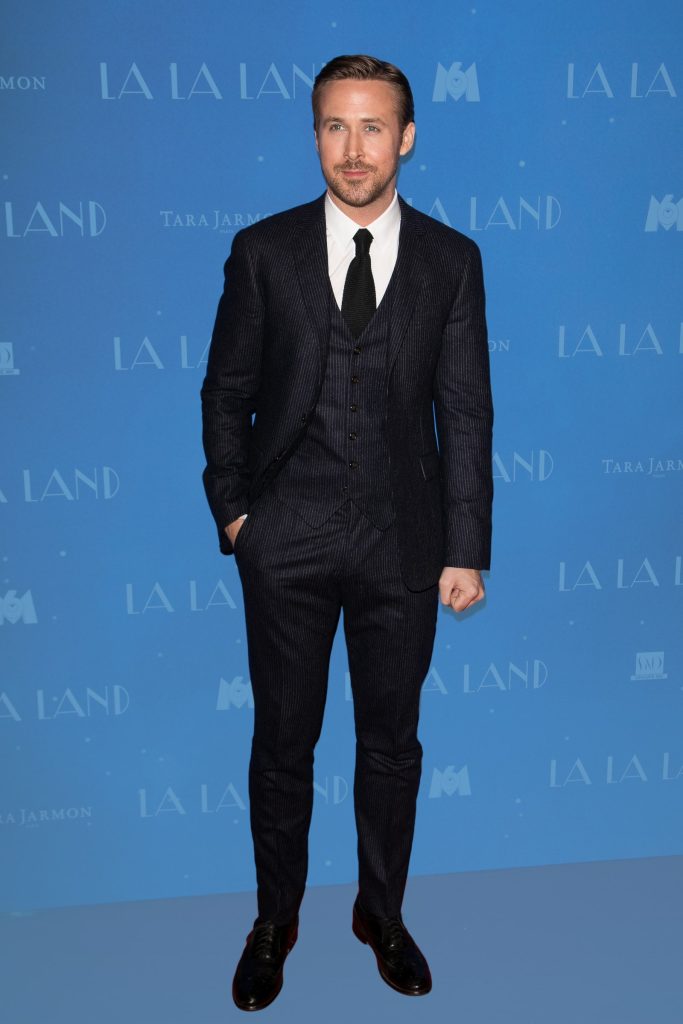 Ryan is 6ft 1in (185 cm) tall with blonde hair and blue eyes, seldom shows his teeth when he smiles, and usually sports what might be called designer stubble facial hair.
So who are the lucky ladies who have made it into Ryan's arms and his love life?
In 2001 at the age of 21, Ryan was busy working on the movie "Murder by Numbers". His on-screen match-up was the 37 year-old striking, charismatic, brunette and brown-eyed American actress, Sandra Bullock. Sandra is famous for numerous roles in movies such as "Speed", "While You Were Sleeping" and "The Proposal".
Ryan was obviously enchanted, and in March 2001 their relationship evolved off-screen too, which since Ryan being 16 years her junior, was quipped as being another Sandra 'boy-toy'. Sandra had been in numerous relationships pre-Ryan, and had been engaged to Tate Donovan, the relationship lasting for three years. Ryan and Sandra didn't quite make it to the two year mark, apparently because of the long distance separations, and broke up in December 2002.
WHAT… Ryan Gosling and Sandra Bullock… dated?! We can't believe ALL these celebs use to date!! We can't look at them the same! PHOTOS –> http://bit.ly/1gqklnP

Posted by Mix 969 on Sunday, April 13, 2014
After filming was completed, Sandra returned to her ranch in Texas, while Ryan went back home to his Downtown LA loft.
Sandra has had several more love affairs, and was married to American TV personality, Jesse James for four years. He had a long-term affair behind her back, and when Sandra found out, they divorced. Now at 56 years old and as beautiful as ever, since 2015 Sandra has apparently happily settled down with photographer, Bryan Randall, only one year her junior.
In 2004 at age 23, Ryan Gosling and Famke Janssen, 38, were introduced to each other at the after party for the Woman of the Year Awards hosted by Glamour magazine, and spent most of the night together. This sparked rumors that they were seeing each other, but the this was never established.
Famke is a sultry, mysteriously beautiful Dutch actress, director, screenwriter and fashion model, known for her roles as Xenia Onatopp in "Goldeneye" and Jean Grey in "The X-Men Trilogy". Famke had been married to Australian theatre director, Kip Williams from 1995 to 2000.
[embedded content]
Since 2007 she's been dating the 33 year-old American actor, comedian and YouTuber, Josh Peck.
In 2004 and now 24, Ryan fell for Rachel McAdams, who at 26 was closer to his age. Rachel was his attractive hazel-eyed co-star with a most appealing smile in the poignant and highly popular love story, "The Notebook". The director, Nick Cassavetes, claimed that Ryan and Rachel didn't get along initially, and Ryan actually tried to have her replaced. Nick mediated, which ended up in Ryan and Rachel not only sorting out their differences, but falling head over heels for each other, and embarking upon their own four-year love story. Their fans were delighted, and the couple became one of Hollywood's most celebrated young couples.
Prior to shooting the film, Ryan spent two months, and Rachel some time, living in Charleston, South Carolina to prepare for their roles. Rachel enlisted a coach to help her learn the southern accent. Ryan, in the role of young Noah, wore brown contact lenses in order to match James Garner (old Noah's) eye color, and sported a scruffy beard.
Ryan and Rachel were both born in London, Ontario, Canada and both fall under the star sign of Scorpio. They had a passionate, albeit rocky relationship. They separated in July 2007 and reconciled in August 2008, only to finally split up in November 2008. Their fans were dismayed and they got a lot of negative feedback to the point that the stars felt like they were consoling their fans, instead of getting hugs themselves.
Meantime, in 2007 Ryan connected with Zach Shields, and with their mutual passion for the Haunted Mansion ride in Disneyland and all things eerie and spooky, the two formed the alternate dark rock duo, Dead Man Bones. Ryan was known as "Baby Goose" and performed vocals, played keyboard, guitar and bass guitar, and cello as well as the spine-chilling sounds the duo created such as creaking doors, thunder and werewolves howling.
Ryan has always only had good things to say about Rachel and, when asked if their romance was anything like that of Noah and Allie's in "The Notebook", Ryan exclaimed, "Rachel and my love story is a hell of a lot more romantic than that."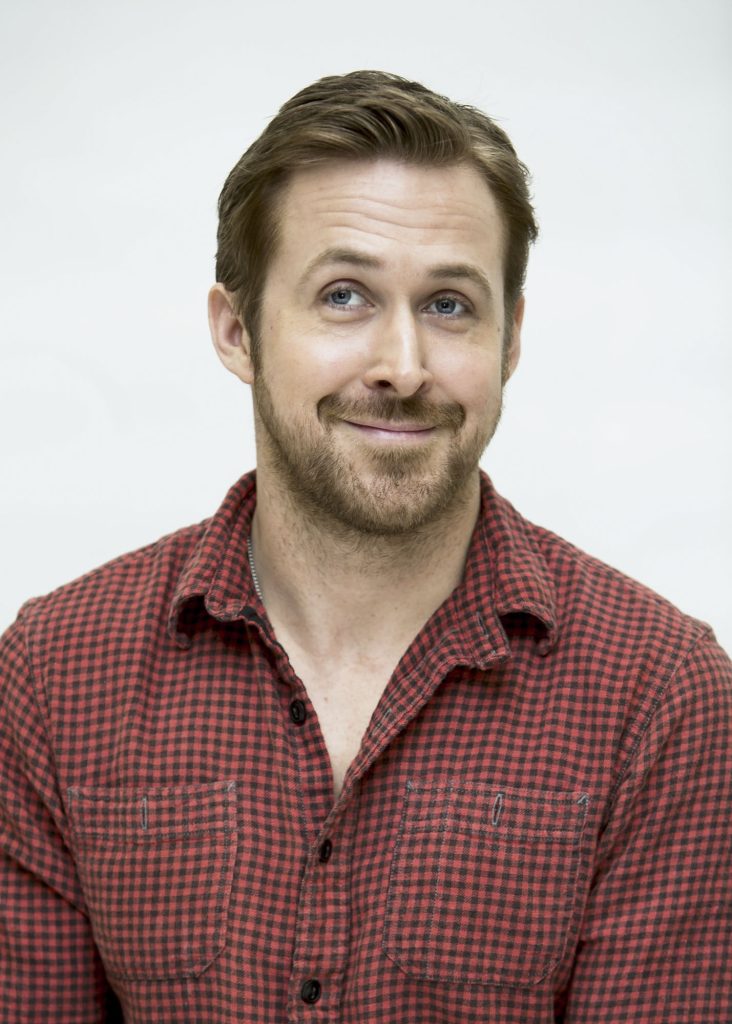 So what caused their relationship to fall apart? According to Ryan, their final decision to go their separate ways was mutual, and they have remained friends. Ryan had mentioned that he'd like to settle down and raise a family, and as Rachel was not ready to have children, it was surmised that this was part of the reason for their break up. Ryan said, "I'll make movies until I make babies." "The Notebook" rocketed him to fame, and in 2011 he admitted to The Times that he was "in a committed relationship with film. I'm giving as much to it as a marriage."
Ryan blamed stardom for disrupting his relationships with his two greatest girlfriends, Sandra and Rachel, and that he hadn't met anybody who could top them. "When both people are in show business … it takes all of the light, so nothing else can grow".
After several relationships post Ryan, Rachel started dating American screenwriter, Jamie Linden in April 2016, and is now pregnant with their child due in February 2021.
It comes first and follows after, ends life, kills laughter #dethronedbymymom https://t.co/EB75muk0bb

— Ryan Gosling (@RyanGosling) May 13, 2016
Perhaps Ryan's adoring fan base couldn't stand to see their hero walk alone, and the media kept popping up with interesting rumors about whom he was dating. Here are a few:
Kat Dennings, the classically beautiful American actress known for "Shorts", The House Bunny", "2 Broke Girls" and the "Thor" movies amongst others, would be hard to ignore. Ryan and the 23 year-old brunette beauty with porcelain skin, big green/blue-eyes and a voluptuous figure, were seen at Disneyland having fun together. There were reports proclaiming that the two were dating from August 2009 until January 2010, but they soon fizzled out with no-one any the wiser.
Perhaps one distraction was that in October 2009, Ryan and Zach launched their debut album, "Dead Man's Bones" just in time for Halloween and toured the USA and Canada. The album featured the Silverlake Conservatory Children's Choir and made waves as being a weirdly unique and instrumentally masterful album.
However, in December 2009, the now 29 year-old Ryan was spotted with the stunning British actress/model, Jaime Murray, 33, hailing in the new year at the Lavo nightclub at the Palazzo in Las Vegas, partying until the early hours. Jaime is actor Bill Murray's daughter. She has dark, captivating eyes, jet black hair and well-defined cheekbones, and is known for her sexy roles in TV series such as Stacie Monroe in "Hustle" and Lila in "Dexter". Unlike Ryan, she doesn't enjoy horror movies at all. Once again it was rumored that the two were dating, but nothing further was ever substantiated. Jaime married talent manager, Bernie Cahill, in 2014 and they are still together.
Moving right along, in March 2010 Ryan was rumored to have had a brief fling with the beautiful blonde, green-eyed actress, Casey LaBow, 25 at the time. They met on the set of "CSI: New York". Casey is famous for her part in "The Twilight Saga: Breaking Dawn – Part 2" and various other movies and series from 2005 to present.
They were spied once having a pasta dinner – Ryan had his arm around her and they were caught kissing, but as fast as the rumors flew, they died just as fast.
More gossip followed concerning the 23 year-old vivacious, blue-eyed blond American actress, Blake Lively. Ryan and her were seen together in October 2010, at Disneyland. Blake is known for her roles in "Gossip Girl" and "The Sisterhood of the Traveling Pants". Ryan swept the rumors aside, saying Blake's an incredible actress and a good friend. Yet it was alleged that the two were together until December 2010.
Blake ended up marrying Canadian actor, Ryan Reynolds in September 2012 and they had a child in 2014. It's easy to see why Ryan Reynolds is often confused for Ryan Gosling, and why Blake was attracted to him, as they have similar features. They are also both Canadian-born, and are known as two of Hollywood's most charming men.
Now here's a blue-eyed blond who likes to go brunette! Olivia Wilde (born Olivia Jane Cockburn in New York) is a stunner with a gorgeous smile setting off her defined cheekbones. She is a household name through the TV medical drama series "House", and models for Revlon and Escada. Some of the other movies she's known for are "Tron: Legacy", "Rush", and "The Lazarus Effect", plus she made a hit on Broadway starring in the production of "1984". In 2019 she directed her first film, "Booksmart".
Olivia was 26 and had just separated from her husband, Italian director Tao Ruspoli, in January 2011. Soon after, in February 2011, Ryan and Olivia were spotted in a restaurant in Cincinnati, Ohio while Ryan was filming "The Ides of March". They then spent the afternoon at a Newport Aquarium. They were seen together until April 2011, when the tabloids went quiet.
In any case, Olivia and the American actor, Jason Sudeikis started dating in November 2011, and became engaged in January 2013. They are still together and have two children.
Finally, in 2012 when Ryan was 30, he co-starred with Eva Mendes, 37, as his wife in "The Place Beyond the Pines". Eva is an American actress and model born Eva de la Caridad Méndez in Miami, Florida, on 5th March 1974 so under the star sign of Pisces. Her career kicked off in the late 1990s, and she is noted for performances in "Training Day" and "2 Fast 2 Furious". Eva is a voluptuous Latino stunner with big dark chocolate eyes, dark hair and a warm, alluring smile that is highlighted by the beauty spot on her left cheek.
In October the previous year, Eva's eight-year relationship with Peruvian producer, George Gargurevich, was on the rocks. Ryan and Eva were first spotted out in August 2011 taking a hike at LA's Griffith Park Observatory underneath the big, famed Hollywood sign nearby Eva's home. Then again at Ryan's favorite place, Disneyland where they were spied holding hands and smooching on Labor Day 2011.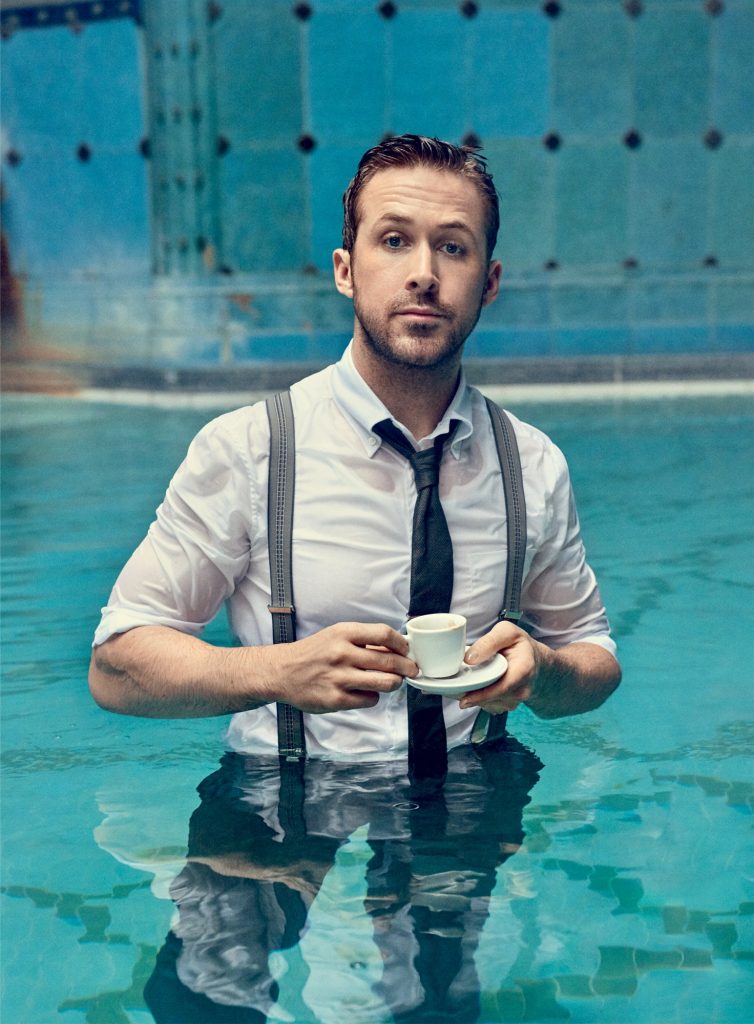 People magazine were told that "Ryan and Eva spent a lot of time together on set. They have great chemistry and seem to enjoy filming together. They seem to be good friends and always laugh together." Of course, the media had to try and spoil it by claiming that Eva "shouldn't get her hopes up too high", and that Ryan had told The Times that he's "…still stuck on exes Sandra Bullock and Rachel McAdams", proclaiming, "I had two of the greatest girlfriends of all time. I haven't met anybody who could top them,"
Who was he kidding? Before long he had fallen deeply in love. Ryan and Eva's first daughter, Esmeralda Amada Gosling, was born on 12th September 2014, followed by Amada Lee Gosling on 29th April 2016. In October 2016 Ryan became engaged to his leading lady.
Ryan now puts his family first ahead of his star-studded career, and Eva also put her film career on hold to bring up their daughters.
Before they met, she was not keen on having kids, but falling in love with Ryan changed that, and she maintains she was happy to have 'his' children. Even now she's hinting that she would love to welcome a baby boy into their family. Watch this space!
The couple have kept their personal lives very private, and don't share anything about their daughters on social media. Eva says raising kids while being famous is 'super scary' and they try keep their home life normal and out of the spotlight. The press are still hopping around, trying to figure out if they married in a secret ceremony, news of which hit some headlines, but isn't verified.
In 2016 Ryan co-starred with Emma Stone in the multi-award winning film, "La La Land". Gossip quickly spread along the grapevine reporting that Ryan and Eva had had a stand up fight the day before the Academy Awards ceremony, that Eva had refused to attend the ceremony, all a result of Eva's jealousy of Emma. The story was refuted, and to this day the couple appear to have a strong and happy connection.
[embedded content]
They have admitted that they've had their share of challenges, but their kids help them hold it all together. They are acknowledged as one of Hollywood's A-list couples, living in Silver Lake, LA.
Ryan has learnt to speak some basic Spanish. Eva says he's a great cook, and he's opened a Moroccan/Mediterranean restaurant called Tagine in Beverly Hills, California. His partner and the chef Ben, who grew up in Morocco, previously catered for movie sets, and Ryan got to know him and appreciated his spreads early in his career. They have remained firm friends since.
Ryan's latest movie, "First Man" was launched in 2018, and is the biopic of astronaut Neil Armstrong's life. He's currently working on the Netflix espionage thriller film, "The Gray Man" with Chris Evans. Did you know that during the pandemic, Netflix has added 10 million subscribers? Ryan's lined up to star in "The Wolfman" when things get moving again.
Eva is also working, as fashion designer for New York & Company, and is the co-founder of CIRCA Beauty.Ryan has proven himself to be honest and loyal in his highl
essful acting career, and his relationship with the mother of his children, Eva. He's been quite upstanding, and the press haven't found any scandalous dirt to throw at him. Perhaps it's that very authenticity and his compassionate nature that appeals to his admirers, and ranked him among Hollywood's Hottest Bachelors.
In Ryan's words: 'The theme for me is love and the lack of it. We all want that and we don't know how to get it, and everything we do is some kind of attempt to capture it for ourselves.'
Well it looks like he's found it, and just maybe Eva is the luckiest woman to have him by her side.
Source: Affair Post
Share and Follow