Share and Follow
The master of suits and the happy father of three, Scott Disick is one of the most well-known TV personalities of all time. His private life has been the center of attention since his first appearances in the "Keeping Up With The Kardashians" series. Since then, he has had a wide range of girlfriends and apparent life partners, yet he is still on good terms with the mother of his kids, Kourtney Kardashian.
Born on 26 May 1983, in Eastport, New York State, Scott Disick is the only child of Jeffrey and Bonnie Disick, a real estate developer and a housewife. According to some sources, Scott's grandfather left an impressive amount of wealth to his son Jeffrey, as David M. Disick developed luxury properties and made a lot of money from his attorney and business careers, including publishing a book on his marketing activities. However, Scott's father couldn't manage the fortune he inherited and lost more than $391,000 due to judgments and liens filed by multiple companies and even the federal government.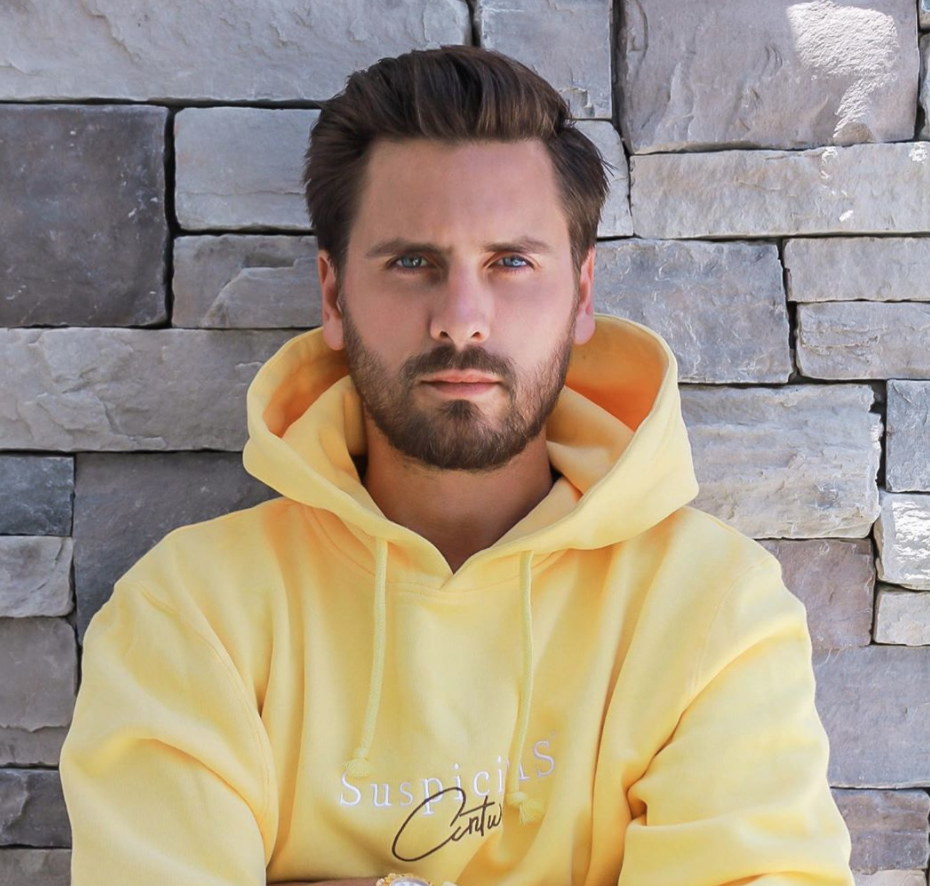 Depressed from the loss of family wealth, Scott dropped out from the Ross School he attended to pursue his modeling career. Since turning 16, he has graced the covers of the book series entitled "Heartland" – multiple books on teenage life and horses. He recalled that his classmates were not very enthusiastic about his modeling successes, so he was an outsider and had few friends. His career took a major twist only after his appearance on TV in "Keeping Up with the Kardashians", as he dated Kourtney Kardashian.
Scott and Kourtney started dating in February 2007. Born 18 April 1979, Kourtney Mary Kardashian has spent most of her life in Los Angeles. Kourtney is the oldest sister to Kim and Khloé Kardashian, and also has a younger brother, Rob. By the time she started dating Scott, she was already famous for her appearance in the "Filthy Rich: Cattle Drive" TV show, but the whole Kardashian family became truly prominent after the controversy over the sex tape of Kim Kardashian and her then-boyfriend, rapper Ray J, which leaked online.
Kourtney defended her sister, stating it wasn't her fault that the video was stolen and made public.
Kourtney and Scott are reported to have met in 2006, at their mutual friend Joe Francis's home party in Casa Aramara in Punta Mita, Mexico. First impressions were not quite positive from either side: 'I just thought he was so annoying. He was four years younger, he lived in New York, he didn't have a job', Kourtney shared her first feelings with Scott years after their initial meeting. Scott liked Kourtney, but clearly understood that he didn't impress her. However, the couple started dating the next year.
Scott started appearing alongside Kourtney in her family TV show in 2007, and soon became as popular as other characters in the series. He also starred in the "Kourtney and Kim Take Miami" show, as well as in "Kourtney and Kim Take New York". Feeling uncomfortable for not having a proper job, Disick tried to open a Japanese restaurant called "Ryu", located in New York, and the show followed his way of developing it.
However, the restaurant wasn't a big success, and attracted mostly negative reviews, so it was closed only 191 days after its 'grand opening', which was featured in one of the episodes of "Keeping Up With Kardashians".
Nevertheless, Scott and Kourtney's personal life was more successful than his business. On 14 December 2009, Kourtney gave birth to their first son who they named Mason Dash. They subsequently welcomed their second child, a daughter they named Penelope Scotland, on 8 July 2012, and on 14 December 2014, second son Reign Aston joined the happy family of the Disick-Kardashians.
Scott and Kourtney's romance was never cloudless, as a few years after the start of their association, Scott faced some alcohol issues, and even entered a rehab center to battle with his addiction – Kourtney had to live at her sister's house in Miami while Scott recovered. In July 2015, rumors of Scott enjoying a vacation in Monte Carlo in the company of brunette fashion stylist Chloe Bartoli spread around the internet much faster than Scott would have liked.
[embedded content]
A 'supposed boys trip' turned out to be a 'girls invited too' one, so Kourtney tried hard to hide her real feelings about the whole situation. On 6 July E! News officially reported that Disick and Kardashian split; a source close to Kourtney shared that she did it for their kids.
As of 2020, Scott is still on good terms with the Kardashian family, spending a lot of time alongside Kourtney, Kim, Kendall Jenner and others, as they are still connected as a family for the sake of the kids.
Scott and Chloe Bartoli being spotted together caused his separation from his long-term partner and the mother of his kids, Kourtney Kardashian. However, Scott didn't hesitate to go on dating with the fashion designer. Born on 26 June 1990, Chloe was seven years younger than her lover, but that didn't cause any problems between them – both felt quite comfortable. As their affair provoked a lot of controversial photos and tabloid reports, Scott and Chloe tried to keep their continuing relationship low-key for some time.
However, they soon split, but reunited two years later, in 2017. The couple were spotted getting cozy in a swimming pool in Cannes – apparently Scott wasn't at all ashamed to show his interest in Chloe's back, putting his hands all over her body in front of the paparazzi. The situation turned even hotter – Scott brought the actress Bella Throne with him to Cannes, but ended up spending his time with Chloe. However, Disick and Bartoli then separated, as Scott was spotted with multiple females after their vacation in Cannes; Chloe started dating Jared Leto in 2018.
The year of 2015 was quite turbulent for Scott's not-so-private life, as he couldn't settle down with one girlfriend, hopping from one to another in just a month. After his short affair with Chloe Bartoli, he had a fling with American model Cassie Amato, who is 11 years younger than the TV reality star. Cassie worked with various fashion brands, such as Armani, Fendi and others; before dating Scott, she had a relationship with Chandler Parsons, an NBA player.
Actualy Amato and Disick had only one month of meeting and dating, then separating in August 2015.
In September 2015 Scott comforted himself in the arms of Kimberly Stewart, an American actress and the daughter of Rod Stewart, the legendary Scottish singer. Born on 20 August 1979, Kimberly graced the covers of Tutler, Vanity Fair and Vogue, while her acting career developed mostly after her successful appearance in reality TV shows "Living with… Kimberly Stewart" and "Stewarts & Hamiltons". Nevertheless, the actress broke up with Scott Disick after little more than a month, in October 2015.
Still, moving right along, in late October Scott found another love interest to spend time with – he was spotted with Canadian model Lindsay Vrckovnik when he visited Ontario, but they only dated briefly, and broke-up a few weeks later.
About six months after his widely-discussed split from Kourtney Kardashian, Scott Disick started dating Swedesh model Lina Sandberg. The brown-eyed beauty has multiple contracts with such prestigious agencies as Wilhelmina, LA Models and others, and has worked with such brands as Missoni, Zimmermann, Armani, Rimmel London, etc. She shared a similar passion for dogs, just as Disick, so they spent a lot of time walking with Lina's pets. In January 2016 their affair became public, to the sadness of the Kardashian family. 'You know, we love Scott too, he's family. So that makes it hard for everyone, even though you might not agree with someone's actions', Kim Kardashian commented on Scott's new affair, stating that his splitting from Kourtney had 'a major effect on the family as a whole'. Not wanting to deal with the pressure from his previous family, Lina broke up with Disick in late January 2016.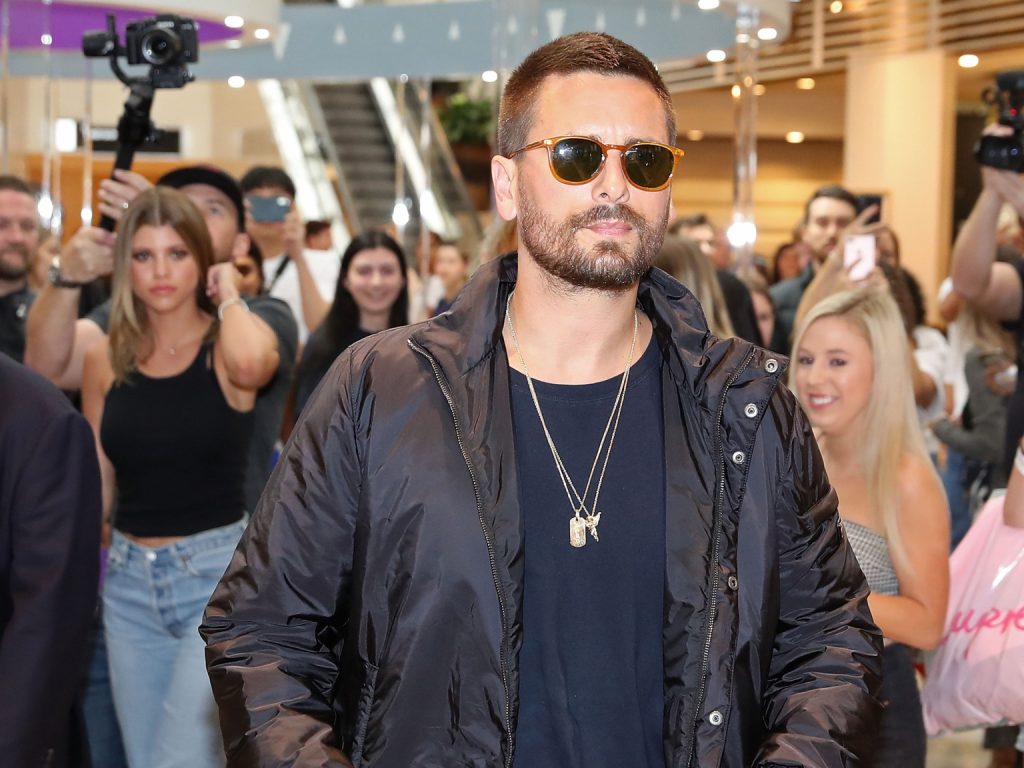 In March 2016 Christine Burke charmed Scott for a couple of months, as the couple was spotted walking in Los Angeles. 12 years younger than Disick, Burke was seen enjoying a dinner with the TV reality star at Nobu Malibu. Signed to Freedom Models and Next Models LA, Christina is famous for working with Bamboo Lingerie, Adidas, Cavalli, etc. Scott's fling with Christina saw Kourtney react in her Twitter account, albeit she stopped herself every time she wanted to write what she thought of her ex-boyfriend's promiscuous lifestyle: 'A smile hides my pain, a hug masks my heartache, and a laugh covers my tears', Kardashian wrote the same day Christine posted her photos with Scott from their vacation in Mexico, which were replicated by numerous tabloids. True to form, in late April 2016 Scott and Christine broke-up only for Scott to find another love interest.
Who doesn't want to be me? Shop my closet now at https://t.co/YevTIScUbZ pic.twitter.com/Yw5qmUmDMh

— Scott Disick (@ScottDisick) August 21, 2020
Only a week after his split from Burke, Disick was spotted with another model, Megan Irwin. An Australian model, Irwin was born on 9 July 1994, and worked mostly in her homeland, rarely appearing in the US. However, during one of her trips to Los Angeles she met Scott and had a hot week with him, but they separated as soon as she departed for Australia.
On 16 May 2016 Scott was spotted with another Swedish model, Ellen Robinson, who became famous for her appearance in the British movie "The Unwelcome" (2010), in which she landed the role of Mrs. Drew. Signed to Zone Models, Ellen was mistakenly considered to be Scott's ex, Christine Burke, as in some photos the ladies look very alike, but Daily Mail reported it was indeed Ellen Robinson and not Burke. Both Robinson and Disick posted similar photos from the poolside in Cannes as they relaxed, but – you guessed it – their romance didn't last long, and the couple split within a month.
Before switching to Disick, the American actress and the star of "Famous in Love", Bella Thorne, dated British actor Gregg Sulkin from August 2015 to June 2016. Right after her split from Sulkin, not only did she amaze her fans with her coming out as bisexual, but also with the fling she had with Disick. The two were seen having fun at the poolside in Cannes, pulling each other into the swimming pool and laughing and hugging all wet after jumping into the water. The couple continued their loisirs, enjoying sunbathing. 'They spent all day laying out and flirting with one another. They kissed several times and at one point Bella laid on top of Scott and ran her hands through his hair', a witnessing source told E! News. Some of their friends later shared that they thought Scott took Bella with him to Cannes to 'piss Kourtney off', as she was only 10 minutes away from him, accompanied by her new boyfriend, Younes Bendjima.
Scott and Bella separated soon after their vacation in Cannes; Bella later came out as a pansexual.
2017 was another turbulent year for Disick. As if wanting to sow his oats before his upcoming affair with Sofia Richie, Scott decided to take everything from life, and changed models like gloves. In February 2017 he dated American model Jessica Harris; the two were photographed swimming in the pool, hugging and kissing.
In March, Scott had a fling with Amber Davis, another American model he was spotted with on one of the beaches of Miami.
In April, Disick dated American model Bella Banos, the freckled beauty he met while relaxing on the beach of Tulum. They also had a mutual trip to Costa Rica, but soon broke up.
June of 2017 Scott divided between two beautiful models – Maggie Petrova and Ella Ross. Both were seen relaxing with Disick, both were left alone after a few days of a hopeless affair.
In August, Scott attended several events accompanied by American model Audreyana Michelle, but unsurprisingly nothing serious occurred in their fling.
Scott and Sofia Richie first met in May 2017, when he was busy flirting with numerous models, so their relationship started only several months later. Born on 24 August 1998, Richie is the daughter of popular singer Lionel Richie, and his second wife Diane Alexander, whose godfather was Michael Jackson himself. When Sofia started dating Scott, the couple was widely criticized for the age gap, as she's 15 years younger than her boyfriend. They posted their first mutual photos on Instagram in September 2017, and a month later Sofia's father would state that he was 'scared to death' with his daughter's new relationship: 'Have I been in shock?! I'm the dad, come on', he shared with US Weekly on 7 October 2017.
Despite father's disapproval and rumors of Scott using a dating app, Sofia apparently felt quite comfortable to continue her relationship with Disick.
In February 2018, Scott confirmed in one of the episodes of "Keeping Up With The Kardashians" that he was dating only Sofia; Kris Jenner asked Scott: 'Are you dating one person? Just one?' and Disick laughed responding: 'Yeah. It's something new!'
Sofia was babysitting Scott and Kourtney's kids when it was his turn to spend time with them. People Magazine reported that kids got along well with Sofia, and it helped Kourtney to develop some trust in Richie: 'The kids are allowed to spend time with her. Sofia likes having them and helps Scott. So far, the kids are giving Kourtney good reports about Sofia'.
The first alarm bell rang in June 2018, when Scott was spotted with another girl in Jackson Hole, Wyoming, when attending the presentation of Kanye West's new album. Sofia was 1,000 miles away from him, and couldn't be the girl Scott was spotted with at the event. Sofia called it quits, even though she knew Scott did foolish things when he got drunk. However, it was not an excuse for him that time. Although Scott once said that he was single, he and Richie went on dating.
[embedded content]
In September 2018, Kim Kardashian stated that Scott texted her that he wanted another baby… from Kim's older sister, Kourtney. 'They don't even have to have sex. It could be IVF', Kim reasoned, despite the fact that both Scott and Kourtney had relationships aside from each other. People around the world wanted to find out what Sofia thought about the whole situation, and the Australian TV host finally asked the unpleasant questions: 'Are you happy answering all these questions? <…> Does that ever get tiring, do you wish we wouldn't ask that?', Sofia was asked on Australia's "The Morning Show". She tried to keep cool, but admitted that it wasn't the most pleasant thing to answer such questions, but it was her life and she was happy with all the people surrounding her.
Tired of all ups and downs in her relationship with Scott, Sofia Richie decided to break up with him. Scott's continuing discussions of his and Kourtney's another baby completely messed-up everything they had between him, and in September 2020 Sofia called it quits.
Kourtney added fuel to the fire saying she would always be in Scott's life: '"I don't know what the definition of soulmate is, but Scott and I, we're going to be in each other's lives forever. We are soulmates, in a sense', she said in an episode of the Kardashians. Despite Scott's being sure Sofia was OK with his close relationship with his ex-partner, in fact it was more than enough for Richie, and she even 'unfollowed Scott on Instagram.
As of October 2020, there is little chance Sofia Richie and Scott Disick will reunite. However, Scott just couldn't be single for longer than a month, so rumors of his reunion with his ex-girlfriend Bella Banos recurred, as they were spotted having dinner together. One way or another, Bella will have to deal with the whole past life of her supposed boyfriend, as Kourtney (as well as her kids) will always be there, sharing Scott with any girlfriend he might date.
So are you as breathless as we are? Well, you probably wont have to hold your breath for too long before the next episode, perhaps called "Life with the Disicks!"
Source: Affair Post
Share and Follow