Share and Follow
Who is Jenna Marbles?
Jenna Nicole Mourey was born on 15 September 1986, in Rochester, New York State USA, and is a YouTube personality as well as an actress, best known for operating under her pseudonym Jenna Marbles. Her YouTube channel has attracted nearly three billion views, and almost 20 million subscribers, and is the eighth most popular channel operated by a woman on the website. She is also the first social media star to have her wax figure displayed at Madame Tussauds Museum in New York City.
The Net Worth of Jenna Marbles
How rich is Jenna Marbles? As of late-2018, sources estimate a net worth that is over $4 million, earned through a successful career on YouTube. Her online popularity has also allowed numerous other opportunities to come her way, raising her wealth further. As she continues her career, it is expected that her wealth will also continue to increase.
Early Life and Before YouTube
Jenna grew up with an older brother in Rochester, where she attended Brighton High School. Her father works as a chemist who holds several patents. After matriculating from high school in 2004, she moved to Boston to enroll at Suffolk University, from where she graduated with a degree in psychology, and after which she then enrolled at Boston University, to complete a master's degree in Sport Psychology and Counseling. She then started working with Barstool Sports, writing for the female counterpart site "StoolLaLa". Over the next few years, she did various jobs, such as bartending, go-go dancing and working at a tanning salon to help pay for rent, as she was sharing a high valued three bedroom apartment located in Cambridge, Massachusetts.
YouTube Career
In 2010, Marbles started uploading videos onto the website YouTube, one of which entitled "How To Trick People Into Thinking You're Good Looking" attracted a lot of attention, reaching over five million views in its first week. She continued releasing similar types of videos, including "How To Avoid Talking To People You Don't Want To" which started to be featured by several news networks the following year, and which achieved a viewer count surpassing 30 million. The name of her channel comes from a need to change her surname as her mother was finding it difficult to get employed, so she adapted her online last name from her dog "Mr. Marbles".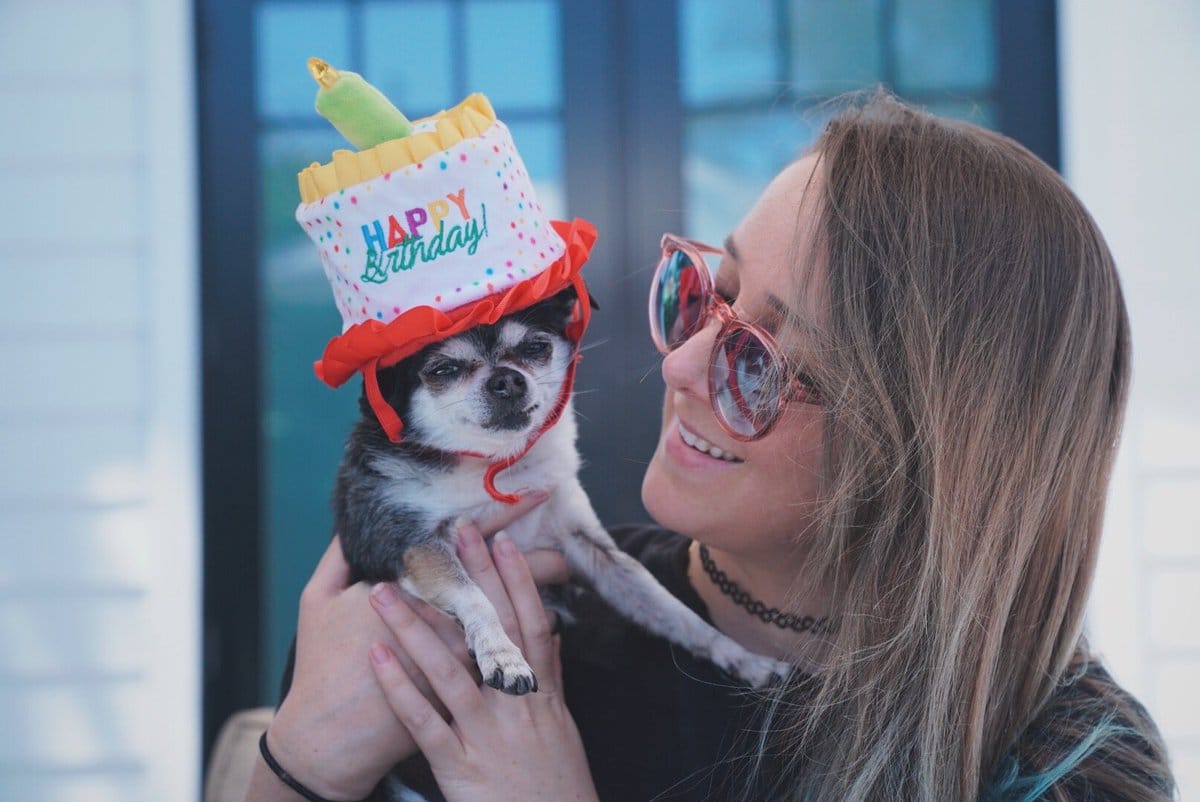 Uploading one to two videos a week would continue to boost her popularity, and by 2018 her channel had over 18 million subscribers and nearly 3 billion views. She also began collaborating with other YouTube channels, and appeared in the second season of "Epic Rap Battles of History", in which she played the character Eve. She also voiced an episode of "The Annoying Orange" portraying the banana.
Later YouTube Career and Other Ventures
Because of the numerous opportunities coming Jenna's way, she decided to expand her business by hiring people to help, including a business manager, a personal assistant, and her mother whom she hired to become the chief executive officer of her company. During the YouTube Rewind 2013 video, she played Miley Cyrus in a segment inspired by the music video "Wrecking Ball". She also became a guest during the fourth season of "Ridiculousness", which is a comedy clip show featuring various viral videos from the internet. She then played a fictionalized version of herself in "Smosh: The Movie".
[embedded content]
Jenna started other projects aside from YouTube as well, releasing a brand of dog toys called Kermie Worm & Mir. Marbles, which are inspired by her real dogs. She has also started selling items which have quotes popularized by her YouTube videos. She then went to work for the radio station SiriusXM Hits 1, on which she hosts a weekly countdown called "YouTube 15", and in 2016, she became an executive producer for the film "Maximum Ride", based on the series of novels written by James Patterson, who also wrote "Daniel X" and "Alex Cross".
Weekends are for the dog park. pic.twitter.com/HKVuup4LSM

— Jenna Marbles (@Jenna_Marbles) September 9, 2018
Recent Projects
Jenna also does a weekly "The Jenna Julien Podcast", on which along with co-host Julien Solomita she talks about various stories, including their past experiences, conspiracy theories, general topics, and other YouTubers. The podcast has featured several guests, most of whom are popular YouTube personalities. She began public speaking too, and in 2017 spoke at the Web Summit held in Lisbon, Portugal, and the following year at a web conference called Rise held in Hong Kong, related to the previous Web Summit. She also appeared at Slippery Rock University in Pennsylvania, where she spoke at a Fall Speaker Event as she was invited by the school's University Program Board, and which was attended by more than 1500 students.
Personal Life
For her personal life, it is known that Marbles was in a relationship with YouTuber Max Weisz – also known as MaxNoSleeves – best known for producing comedy sketch videos and blogs, but it eventually ended in 2012. Her next relationship would be with another YouTube personality, Julien Solomita, who is best known for his self-titled channel and content on Vine. The two are known to work on several projects together.
Similar to numerous social media and YouTube personalities, she maintains a strong presence online through various social media accounts. She mainly promotes some of her recent videos through social media and also posts a lot of pictures with Julien. She also posts pictures of her at events and with friends. Her dog Mr. Marbles is also a regular feature of her accounts. Her Facebook and Twitter accounts function in a similar manner, only reposting her content from YouTube to redirect followers to the upload.
Source: Affair Post
Share and Follow