After 40 years, ABBA has returned with their newest album, Voyage, and a successful immersive performance. The music icons had a couple of starts and stops on the project but captured their original essence every step of the way.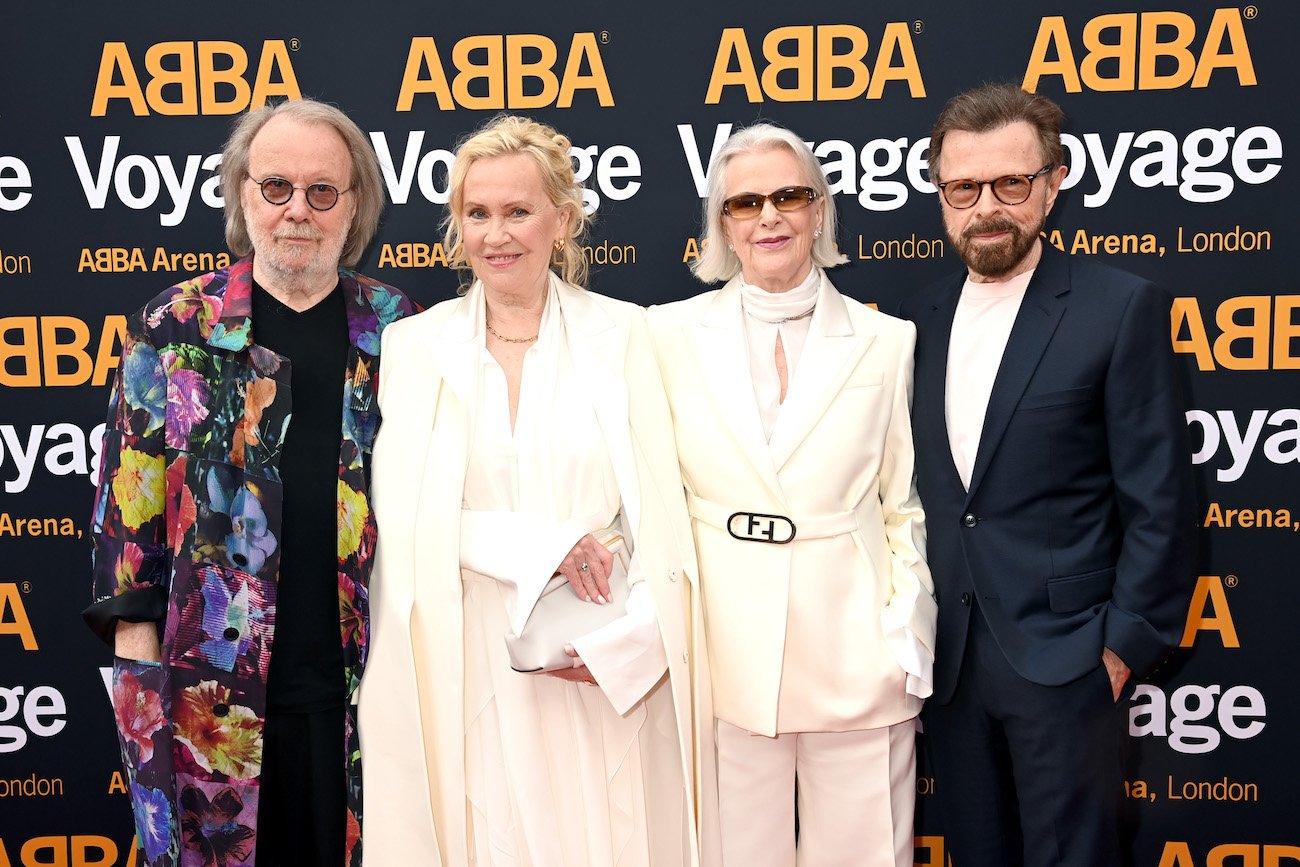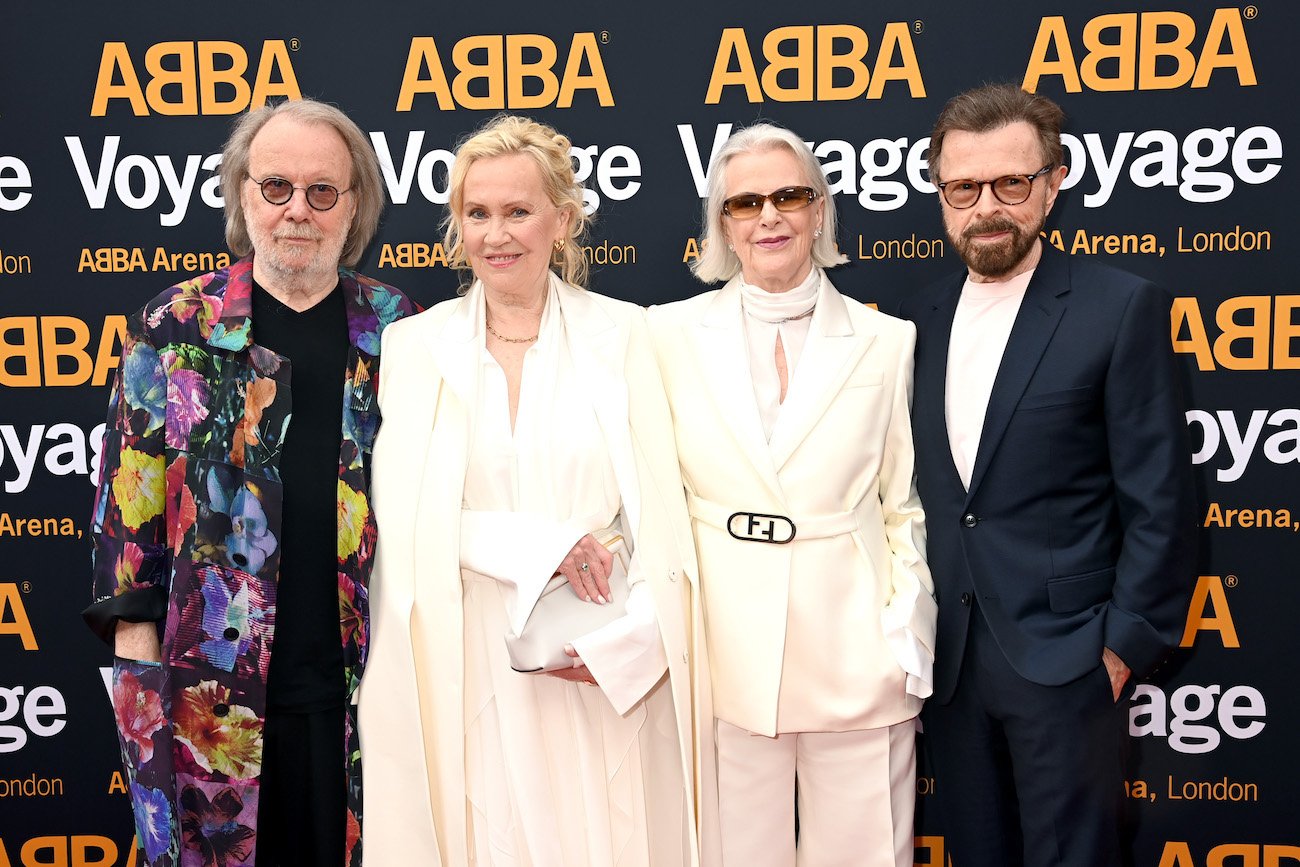 ABBA announced a new kind of digital entertainment project, 'Voyage,' in 2016
According to the BBC, ABBA planned their Voyage project as early as 2016. They announced that all four original members, Agnetha Faltskog, Bjorn Ulvaeus, Benny Andersson, and Anni-Frid Lyngstad, would return for a "new entertainment experience" that would be immersive and involve virtual reality and artificial intelligence.
The group would appear on stage as ABBAtars, or as their younger selves. In 2014, Ulvaeus told Billboard that fans "will never see us on stage again … we don't need the money, for one thing."
The Eurovision winners hoped the experience would bring their music to a new generation of fans "in a way previously unimagined," a press release said. Then, in 2018, they announced they added new songs to the project (per the Guardian). These were the first songs ABBA recorded since splitting up.
"The decision to go ahead with the exciting Abba avatar tour project had an unexpected consequence," a statement from ABBA read. "We all felt that, after some 35 years, it could be fun to join forces again and go into the recording studio. So we did. And it was like time had stood still and we had only been away on a short holiday. An extremely joyful experience!"
The project had many starts and stops, but slowly, the group recorded more songs. Then, the pandemic delayed Voyage's immersive experience and album. However, they released two songs, "I Still Have Faith in You" and "Don't Shut Me Down."
ABBA made their 'Voyage' tracks 'absolutely trend-blind
Ulvaeus told the Guardian that he and ABBA wrote their Voyage tracks "absolutely trend-blind." Meaning they didn't look at any contemporary music for inspiration. The group wanted to capture their original essence in the new songs.
They also chose that route because, Andersson admitted, "in contemporary stuff, there's nothing to feel I could hang on to, nothing I could emulate."
"We decided early on that we're not going to look at anything else," Ulvaeus said of the current charts. "We're just going to do the songs, the best songs we can right now. That meant writing lyrics I could get some of my thoughts of these past 40 years into, and add some kind of depth that, hopefully, comes with age and that makes it different from the lyrics I wrote 40 years ago."
The group is nominated for four Grammy awards at the 2023 Grammys
After years of planning and delays, ABBA's Voyage project is finally here and has been met with massive success. The immersive experience is drawing fans from all over the world. Meanwhile, their new album has been nominated for four Grammy awards at the 2023 Grammys.
ABBA is nominated for Album of the Year, Record of the Year ("Don't Shut Me Down"), Best Pop Duo/Group Performance ("Don't Shut Me Down"), and Best Pop Vocal Album.
ABBA has said that Voyage will likely be their last album. Clearly, they're going out with a bang.