Bridgerton is one of the biggest shows on Netflix. The acclaimed TV show is based on Julia Quinn's best-selling books. Set in the early 19th century, the show centers on the trials and tribulations of finding love during that time, especially from a woman's perspective.
Season 3 will follow the romance between Penelope Featherington (Nicola Coughlan) and Colin Bridgerton (Luke Newton). Now fans believe that season 4 will focus on Eloise (Claudia Jessie) and Sir Philip (Chris Fulton).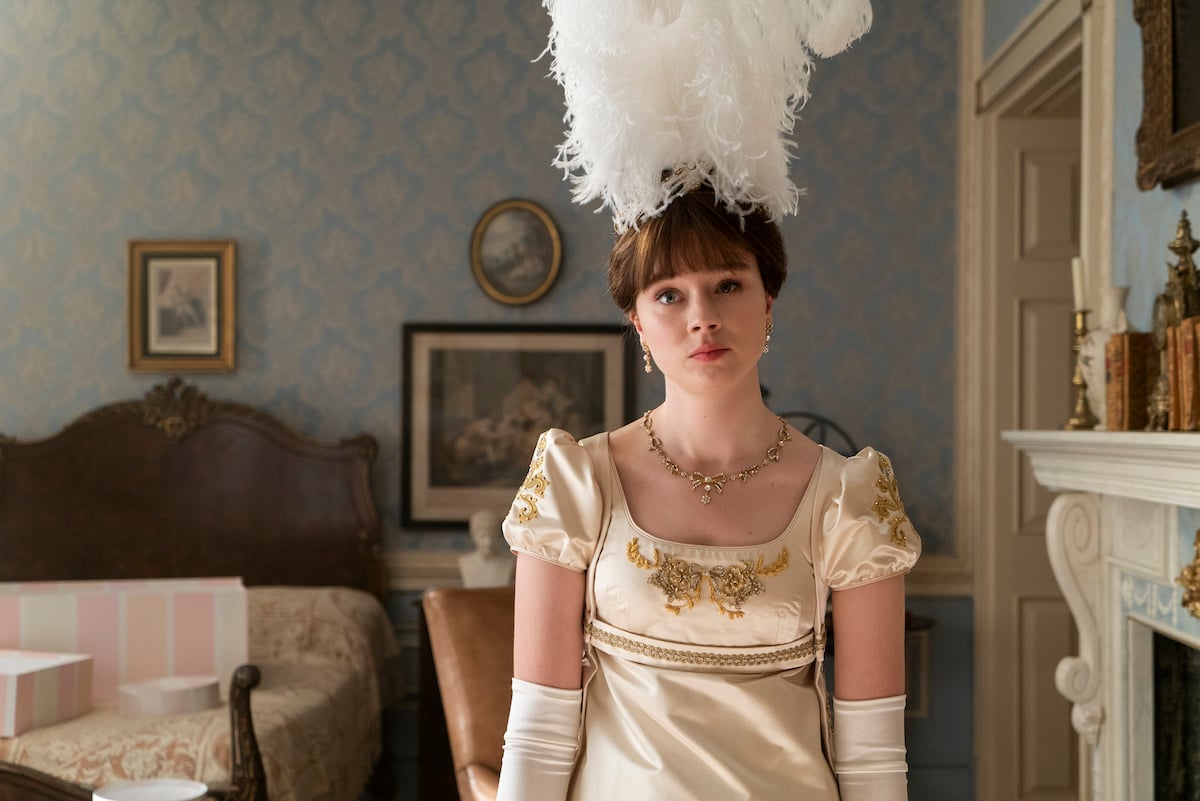 'Bridgerton' is no longer following the order of the books
With season 3 of Bridgerton on the horizon, fans have already realized that the series is no longer following Quinn's book order. Season 3 is slated to be focused on Penelope and Colin. Their love story was central to Quinn's fourth Bridgerton novel, Romancing Mr. Bridgerton.
However, executive producer Shonda Rhimes has told fans not to expect the same order for the show they'd grown accustomed to in the books.
"There's eight Bridgerton siblings so there are eight books. We are definitely planning on following each one of their romantic stories," told Entertainment Tonight. "We are not necessarily going in order. But we are going to be seeing each of the siblings and their story."
Fans believe season 4 will focus on Eloise and Sir Philip
While many people have assumed that season 4 would return to the events of book three, An Offer From A Gentleman, which showcases the love life of Benedict Bridgerton (Luke Thompson), that might not be the case.
In fact, some fans believe the fourth season will center on Eloise and Sir Philip. Their love story takes place in book 5, To Sir Phillip, With Love.
Eagled-eye fans should note that Sir Philip has already been introduced in the series. Portrayed by Chris Fulton, he is currently married to Penelope's cousin, Marina (Ruby Barker), who was pregnant with his late brothers' babies. Philip married her so she wouldn't be dishonored.
In season 2, Colin visits Marina and Philip, and though they seem to be moving through life, they don't exactly appear happy.
Though spoilers won't be spilled here, in the books, there is a way that Eloise and Philip cross paths once again, and it may be sooner than you think.
'Bridgerton' Season 3 will be very sexy
As fans eagerly await a release date for Bridgerton Season 3, they should brace themselves for a very sexy experience. Simone Ashley, who stars as Kate Sharma, called the new season "condensation central." "I'm very happy when I'm reading the scripts," Ashley told E! News. "When I receive them, I've got a beaming smile on my face."
There will certainly be a lot of tension since Colin and Penelope won't be on good terms in the beginning. "Hurt by overhearing Colin disparage her to his friends, Penelope is focused on finding a husband who will respect her independence so she may continue her double life as Lady Whistledown," Deadline reports. "Colin is back from his summer travels and is disheartened to receive Penelope's cold shoulder. Eager to win back her friendship, Colin helps Penelope boost her confidence to attract the perfect husband."