John Travolta is one of the world's most iconic stars. The face of such popular '70s movies as Grease and Saturday Night Fever, he remains beloved. Over the years, Travolta has managed to dodge many tabloid controversies and scandals. These days, he's still considered to be a family-friendly star. However, he is, for some, synonymous with Scientology, the controversial religion espoused by Tom Cruise. Travolta has been involved in the religion for years. And he still relies heavily on Scientology's teachings and practices, as he's revealed in several recent interviews.
When did John Travolta become a Scientologist?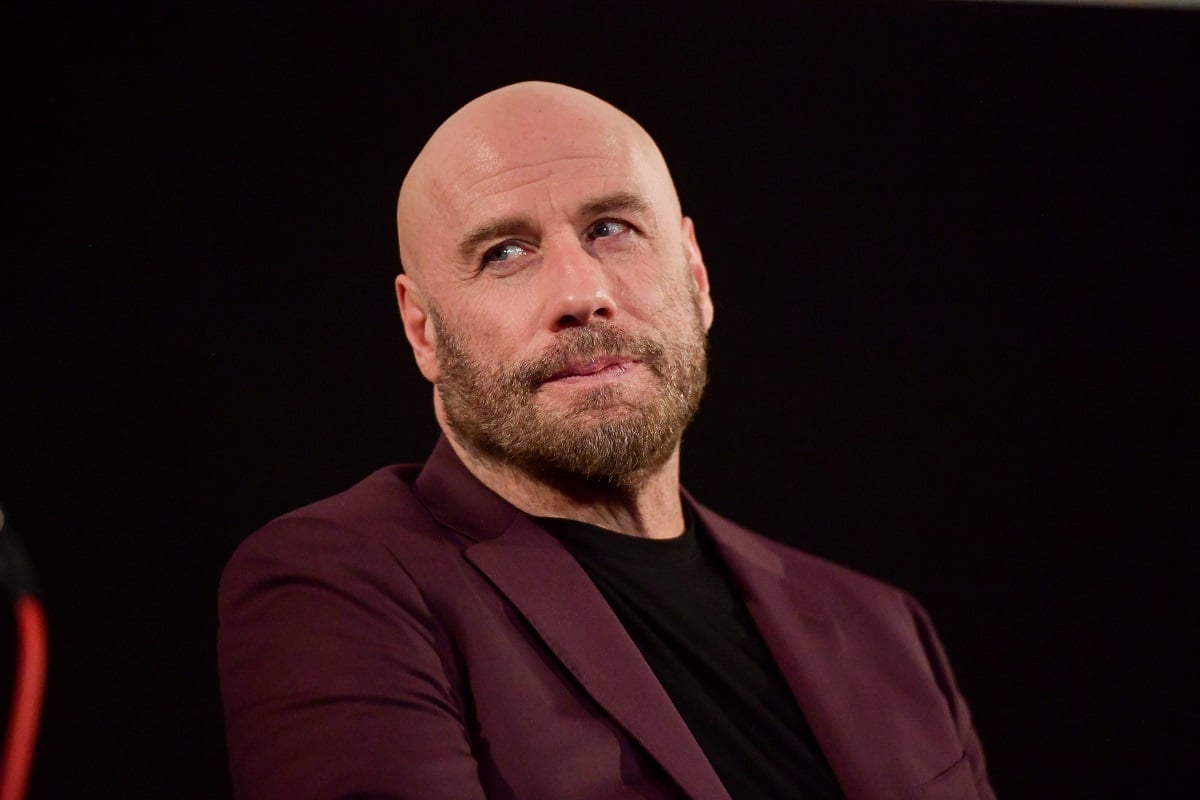 Born in New Jersey in 1954, Travolta grew up in a family that embraced the power of arts and culture. Many of his five siblings also acted or performed in some capacity. As the youngest of the family, according to IMDb, he was encouraged in his ambitions to become a star. After some years acting in stage shows, Travolta was able to make the transition to TV, becoming a breakout star thanks to his role in Welcome Back, Kotter.
By the end of the '70s, Travolta was one of the biggest stars in the world. His roles in Grease and Saturday Night Fever started a cultural revolution. Fans all around the world couldn't get enough of his dancing. It was around this time that Travolta converted from Catholicism to Scientology. According to Nicki Swift, Travolta converted to the religion in 1975, when he was 21 years old. Reportedly, he connected with Scientology after he recieved a copy of L. Rob Hubbard's book Dianetics when filming the movie The Devil's Rain.
John Travolta is one of the most high-profile Scientologists
As one of the world's most prominent Scientologists, Travolta was the first major celebrity ambassador of the religion. Even as his star continued to rise in Hollywood, her turned to his religion for comfort and guidance. While Scientology has its share of critics, Travolta says Scientology kept him from using drugs or losing his way.
In a 2021 episode of Kevin Hart's Peacock series Hart to Heart (via The Hollywood Reporter), Travolta opened up about his devotion to Scientology. "It worked for me (then) and it still works for me," he said. He also addressed what it is like to be attacked for his dedication to the religion.
"This is what I've discovered. When you're unabashed about what you do, you don't get attacked," Travolta said. "I felt like it saved my life. Why would I want to hide that? You know, why would I inhibit what made me feel better about living? And why would I want to inhibit the tools that that subject matter gave me to live a better life?"
John Travolta admitted that Scientology has helped him cope with grief
Travolta has turned to Scientology on several major occasions, including the 2009 death of his son Jett Travolta and the 2020 one of his wife of many years, Kelly Preston. "The church never left our sides for two years. I don't know if I would have made it through without their support," the actor said.
These days, Travolta's tied are inconclusive. In spite of some recent reports that he has decided to step away from the religion, others disagree. According to E! Online, Travolta's personal representative slammed those rumors, claiming that "He is a member and it's as it was, now and forever."