Grammy-winning rapper and producer Dr. Dre has been in the music game for over three decades. Throughout that time, he's solidified his spot in hip-hop history as a rapper, producer, and record executive, working with artists from Eminem and 50 Cent to Mary J. Blige and Alicia Keys. But before the global fame, he was a young person with big dreams growing up in southern California.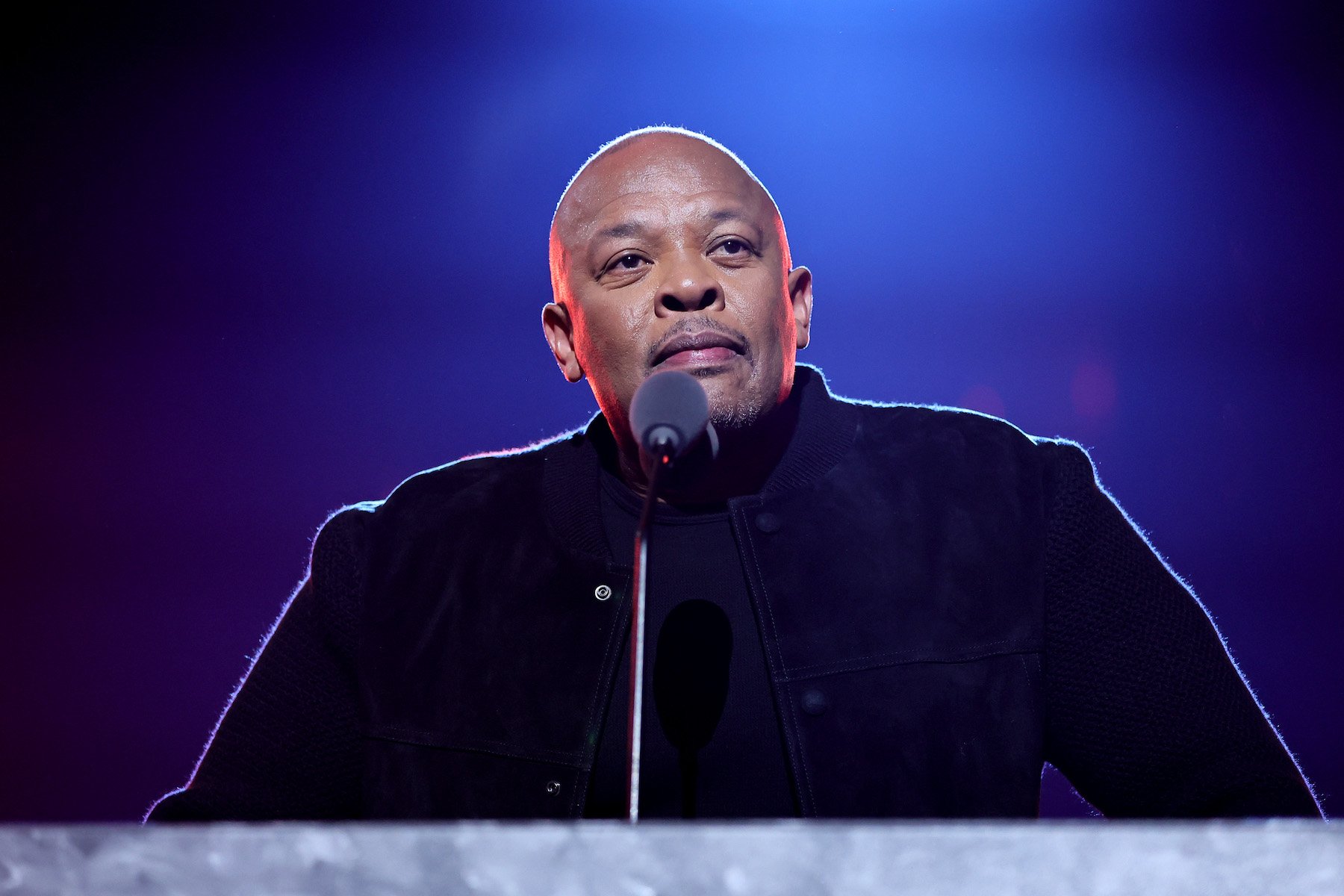 Dr. Dre debuted as a rapper with N.W.A.
Dr. Dre grew up in Compton, California at a time when more and more hip-hop artists began emerging on the scene and exploring the fledgling music genre.
Dre first started performing with a group called the World Class Wreckin' Cru in 1985. Among the group's members were DJ Yella, whom Dre would later recruit for a new group called N.W.A., and R&B singer Michel'le. A year later, Dre met rapper Ice Cube and struck up a working relationship as the two began writing songs for Ruthless Records, a new hip-hop record label started by local rapper Eazy-E. Soon enough, a new group named N.W.A. was formed with Dre, Cube, Eazy-E, DJ Yella, and MC Ren.
N.W.A. released their debut album Straight Outta Compton in 1988. The project is considered by many to be one of the greatest hip-hop albums in history, as it introduced the no-holds-barred subgenre of gangsta rap to audiences everywhere.
He went solo in the early '90s
N.W.A. dominated West Coat hip-hop in the late '80s and early '90s, releasing their second album N****z4Life in 1991. But at the same time, tensions grew between group members, resulting in Ice Cube's departure in 1989 and Dr. Dre's in 1992.
Dre first honed his production chops with N.W.A., working with DJ Yella to produce Straight Outta Compton and N****z4Life. After his departure, Dre took his talents elsewhere, linking up with former football player and bodyguard Suge Knight to form Death Row Records. Dre released his debut solo album The Chronic through the label in December 1992; Death Row's second album, released the following year, was Dre's friend Snoop Dogg's debut album Doggystyle, which Dre himself produced.
Dre continued to produce for major artists such as West Coach legend Tupac Shakur and his hit song "California Love." In the late '90s and early '00s, Dre began working with an up-and-coming rapper named Eminem, first producing his sophomore album The Slim Shady LP and his breakout follow-up The Marshall Mathers LP.
Dre became a business mogul and performed at the Super Bowl
Dre continued to ride the success of Eminem's mainstream breakout with other hit songs produced for other artists, such as Mary J. Blige's "Family Affair" and 50 Cent's "In da Club," both of which reached No. 1 on the Billboard Hot 100. In 2006, Dre launched Beats by Dre, an electronics company creating audio products such as headphones and speakers. He sold the brand to Apple in 2014 for a whopping $3 billion.
In 2022, Dre got Snoop Dogg, Mary J. Blige, Eminem, 50 Cent, and Kendrick Lamar together for an unforgettable Super Bowl halftime show in Snoop and Dre's backyard in Los Angeles. Their performance went on to make history as the first-ever Super Bowl halftime show to win the Outstanding Variety Special (Live) award at the Creative Arts Emmy Awards.