Thanks to The Office, Jenna Fischer will always be Pam to fans. Fischer did imbue Pam with some of her own qualities, and creator Greg Daniels even listened to some of her stories from day jobs for inspiration. But, Fischer has two major differences from Pam.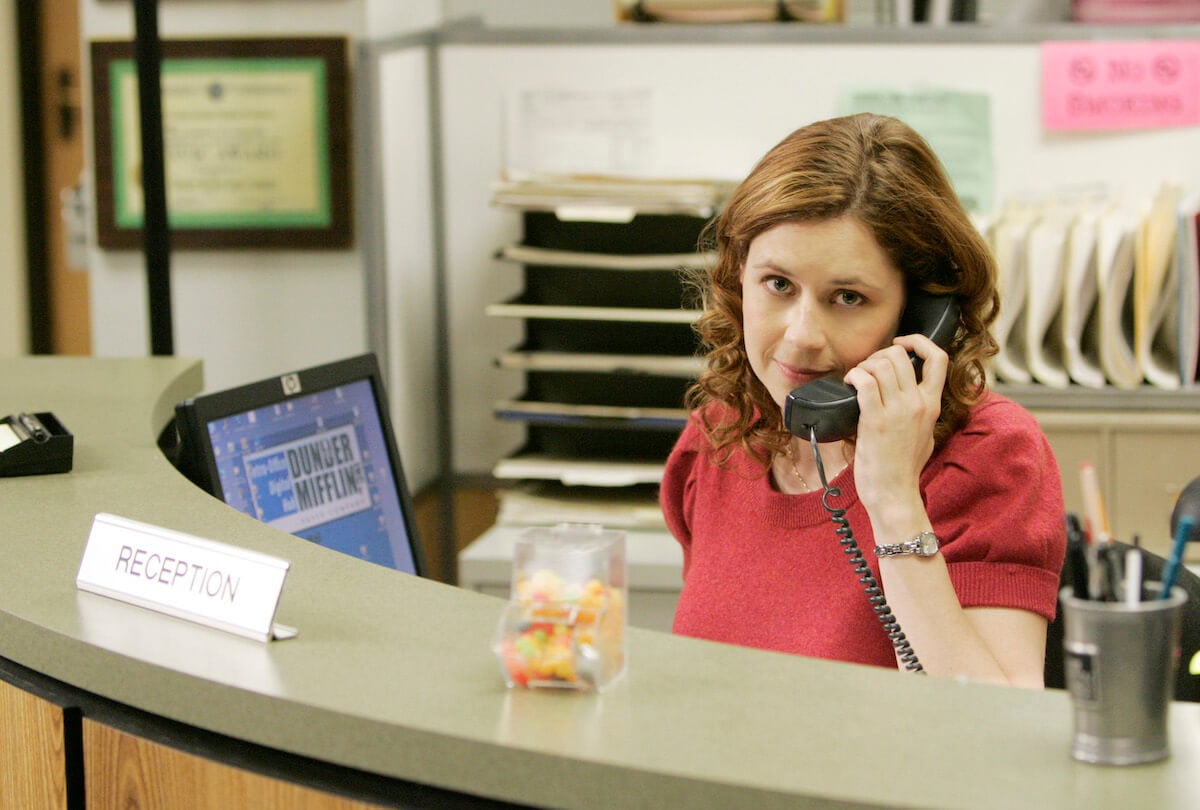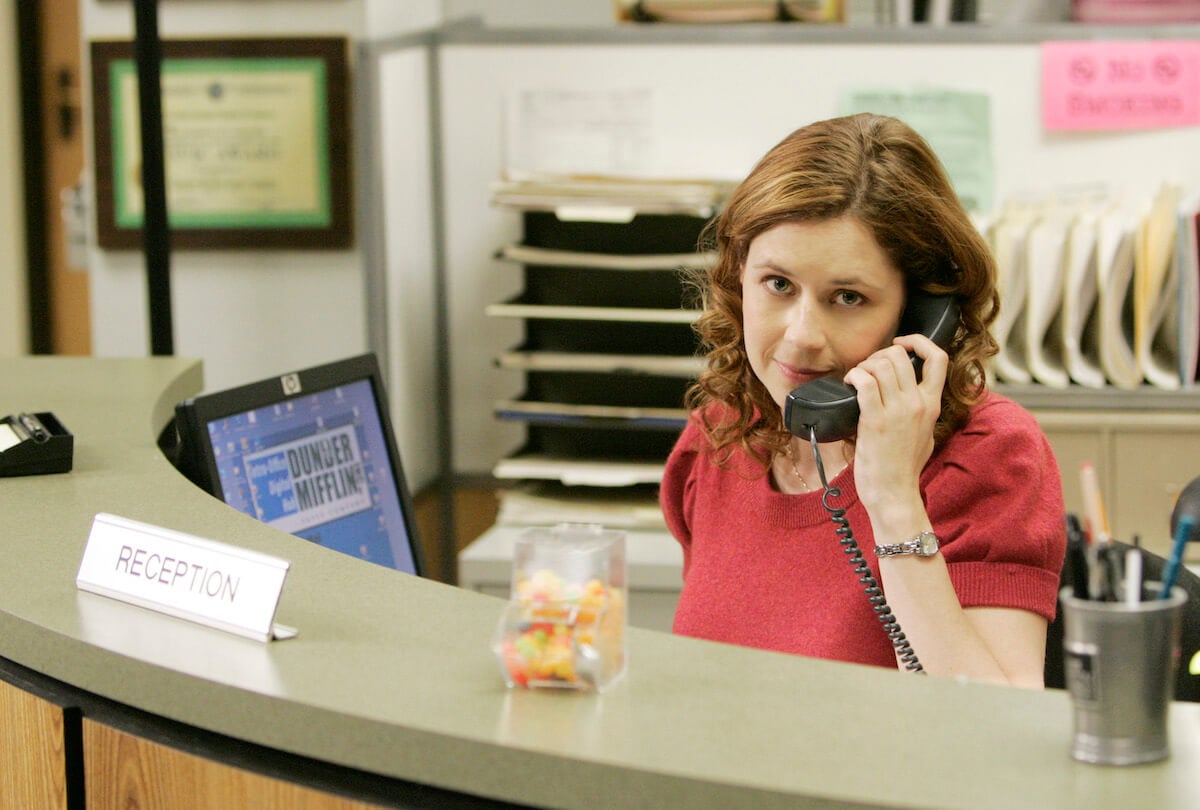 Brian Baumgartner replayed his interview with Fischer on his Off the Beat podcast on March 7.  During their talk, Baumgartner asked how much like Pam Fischer actually is, and she gave two strong differences. 
Jenna Fischer's first big difference from Pam has to do with Jim 
Jim (John Krasinski) and Pam were the big love affair of The Office, all due respect to Michael (Steve Carell) and Holly (Amy Ryan). The Office extended the will they/won't they, but Fischer would have made no such concessions in real life. 
"Well, it would not take me 3 years to tell Jim that I had feelings for him," Fischer said on Off the Beat. "I would've dumped Roy much quicker. Not just that, when we meet Pam and Jim, they've already been working together for a couple of years. And then it's still three more years after that before they figure some stuff out. I'm much more ambitious, much more of an entrepreneurial spirit than Pam."
1 similarity Jenna Fischer shares with Pam on 'The Office'
Before her second big difference, Fischer acknowledged one way she related to Pam. As a struggling actor, Fischer also worked at places like Dunder Mifflin.
"However, the way that we are very similar is that it took me a long time, like Pam, to figure out how to speak up for myself," Fischer said. "Like Pam, I spent many years sitting at a reception desk wishing that I was doing something else. I literally sat at reception desks and daydreamed about the day that I might be an actor. Pam sits at that desk and she daydreams about being artistically expressed. So I could really relate to that, that feeling of I want something more than what I'm doing but I don't know how to get it exactly."
The second big difference kept Jenna Fischer from working in an office for too long 
The second big difference Fischer recognized was that she had a lot more emotional support than Pam. Fischer relied on that to make a go of acting, even though she almost quit when it got rough. 
"I will say as Jenna, I was taking much more actions in my life to get out of my situation than I think Pam did," Fischer said. "It took Pam a lot longer but she had a lot more forces against her than I did. I'm not sure Pam's mom was saying things to her or her parents were saying things to her like, 'Honey, you can do anything you want to do. If you want to be an artist, you go be an artist.' That was the messaging that I was getting from my parents. 'You've got to go for it. Do what you love in life. Even if you're not successful, you'll be glad you did it.'"
Fischer conceded that not having that filled Pam with a lot more self-doubt than Fischer had. 
"They didn't support me financially as an actor but they supported my spirit and they were always there for that pep talk," Fischer said. "I don't even know if I can explain how valuable that was. It was clear to me that Pam didn't' have some of those tools in her toolbox."