Share and Follow
Another royal appearance, another talent of Kate Middleton's on display. At the 2023 Chelsea Flower Show, it wasn't playing the piano or making TV interviews look effortless that the Princess of Wales showcased. Instead, per a commentator, Kat's skills as a "born teacher" were front and center.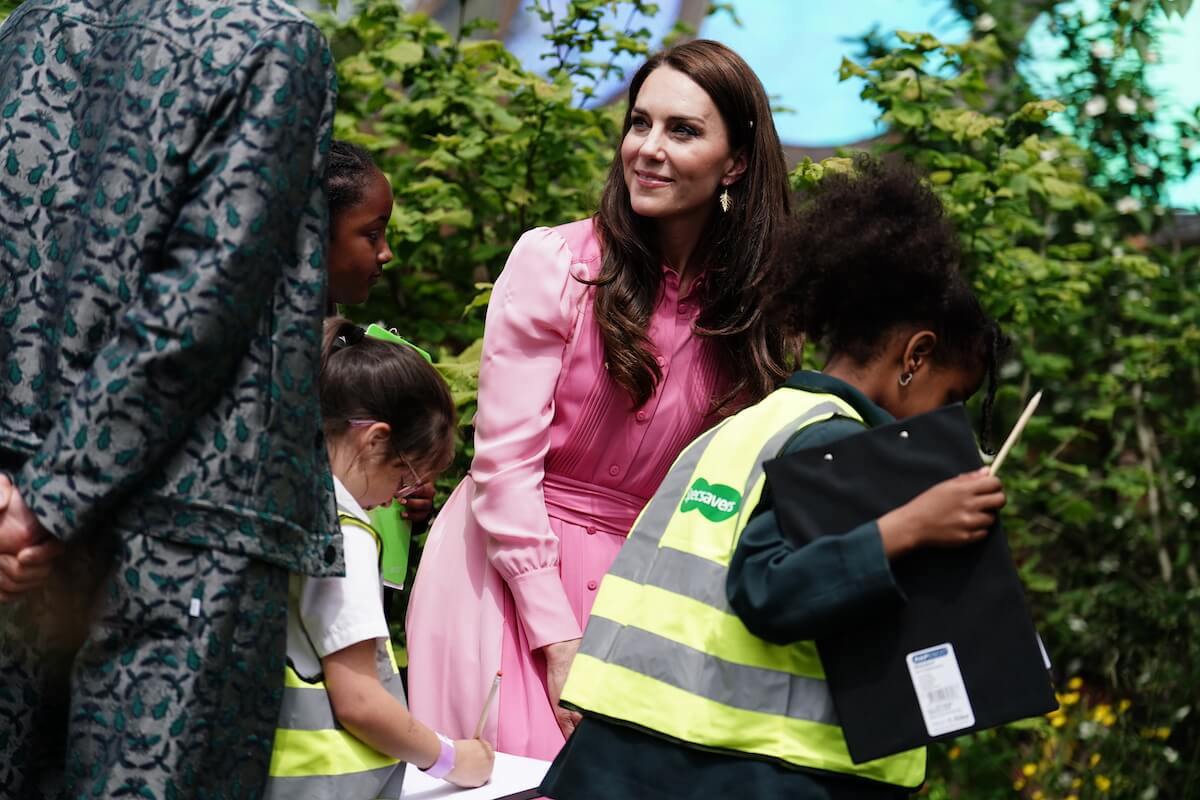 Kate stepped out at the Chelsea Flower Show on May 22, 2023, to attend their first-ever Children's Picnic. The Princess of Wales joined 100 students from area schools as they explored gardens and took part in activities. 
While photographers snapped away and broke royal protocol in the process, Kate, commentator Jennie Bond told OK!, per Express, displayed her skills as a "born teacher." 
"It ties in perfectly with Kate's early learning campaign," Bond said, noting the 41-year-old's words stuck. "When you saw the children's interviews on TV, they all focused on what she'd told them about bugs, nature, and the value of gardens."
"I think Kate's a born teacher," the commentator added. "It's much more fun to teach children about the world than to just play games. Giving a place to children at Chelsea and encouraging this love of nature and gardening is just fantastic."
Kate taught kids at the Chelsea Flower Show about plants and royal life 
So what exactly did Kate tell the kids at the Chelsea Flower Show picnic? She touched on what it's like to be the Princess of Wales after a girl asked about her day-to-day as a royal. 
"You have to work hard," Kate said (via The Daily Mail). "But, you know, the best thing about it is meeting kiddies like you." She told another what the royal family does: "They help support all the different people in the country, showcase all the amazing work being done, and look after everyone."
Elsewhere at the picnic, which included tours of various gardens, Kate offered commentary. "They get so big, don't they?" she remarked on sunflowers. "If you rub it between your fingers, you can smell it," she later said of fennel. 
Despite being a "born teacher," Kate also admitted to not always having the answers. She told a group of children she "can never remember" plants' Latin names. 
As for one thing Kate didn't do, she turned down kids' requests for autographs, drawing them pictures instead. 
Kate Middleton previously called 'learning about babies' brains' her 'real passion'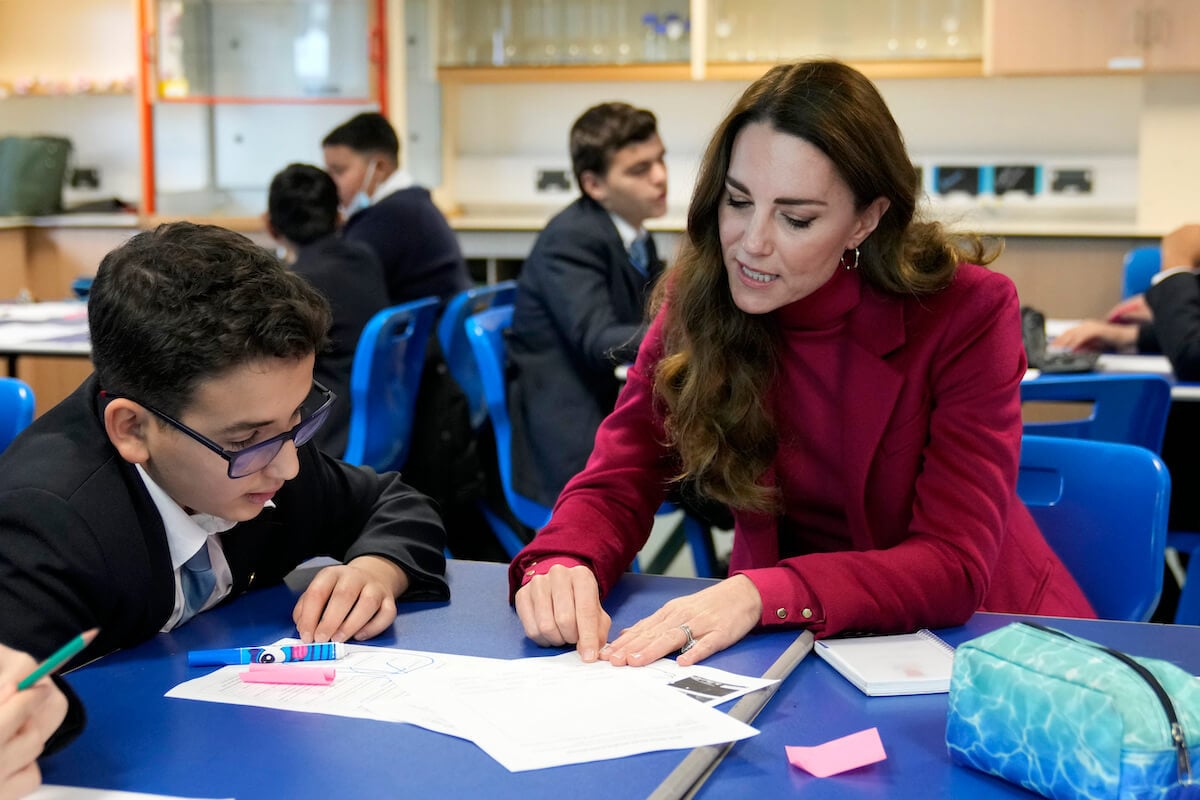 She might be a so-called "born teacher" but the Princess of Wales' "real passion," as she told students in 2021, is "learning about babies' brains." 
During a visit to Nower Hill High School in London, England, Kate sat in on a lesson about children's psychological development. Afterward, she spoke with students, telling them she "completely found" it "interesting." 
"It's a real passion of mine," she said (via Vanity Fair). "Learning about babies' brains, about how our adult brains develop and how our early childhood influences the adults we become." 
Kate's "real passion" has included, most notably, a 5 Big Questions on the Under Fives survey and establishing the Royal Foundation Centre for Early Childhood. Most recently, Kate launched Shaping Us, a public awareness campaign about early childhood. 
Share and Follow