The Office was a landmark in must-see TV, but revolutionary? That's what Rainn Wilson called The Office when the show began. He would eventually prove correct as many other shows mimicked the documentary style approach, and cringe comedy of The Office. However, that's not what he called revolutionary.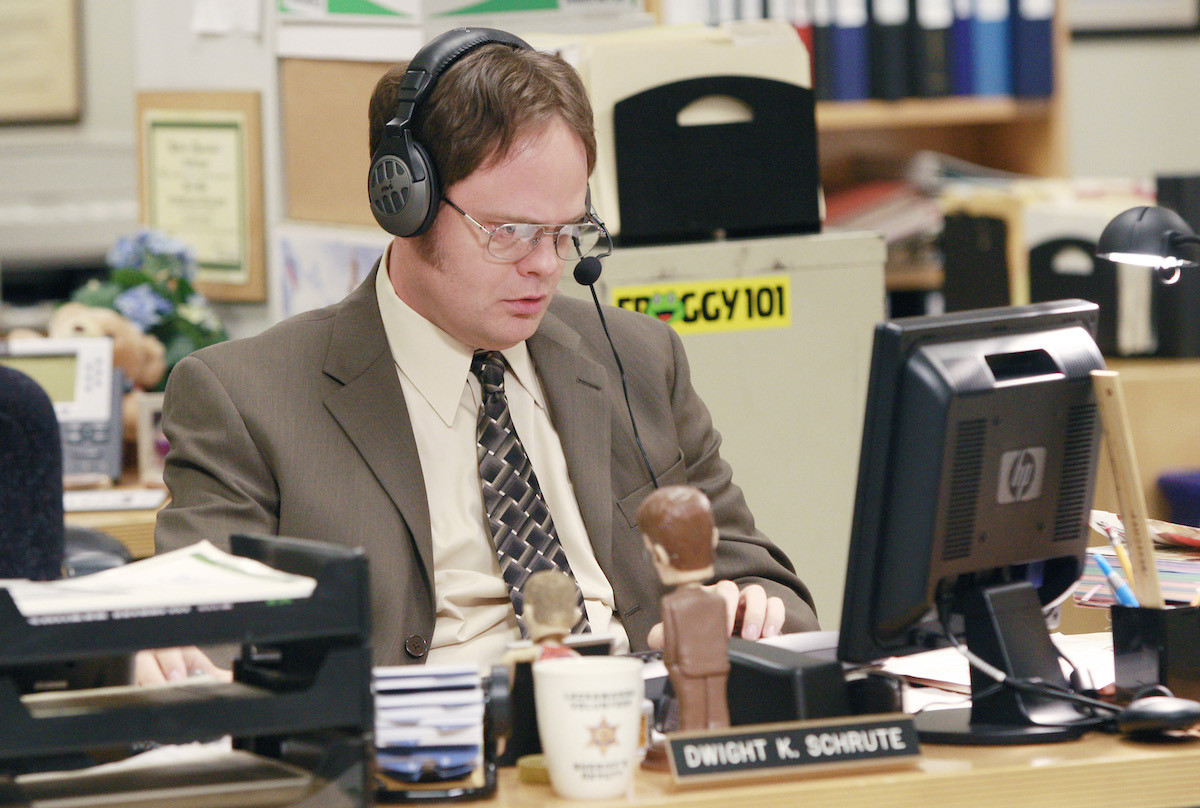 Wilson was a part of the very first Television Critics Association panel for The Office in 2005. He described the characters as revolutionary, and here's what he meant. 
Rainn Wilson recognized 'The Office' characters had an underlying sadness 
Wilson played Dwight Schrute, the Dunder Mifflin employee devoted to Michael Scott (Steve Carell). He would often chastise the likes of Jim (John Krasinski) for not taking the workplace seriously. Wilson recognized a common motivation for all the diverse characters in The Office.
"There was one thing that we captured too, and this is a little bit revolutionary," Wilson said. "The characters, there's something so true and so sad about these characters just trying to make it every day in this office or get ahead or move forward in some way."
Rainn Wilson wanted to tap into the sadness of 'The Office'
Prior to The Office, Wilson had an arc on the drama Six Feet Under and guest appearances on Numb3rs, Monk, Law & Order and more as well as movie roles in Galaxy Quest, America's Sweethearts, Sahara and more. He welcomed the mix of comedy and tragedy in The Office.
"And I think that real essential humanness Greg and the writers were really able to capture, and it's what I love exploring just as an actor," Wilson said. "I really thought when I got the audition for the American version, I thought I really could die happy if I could just get into that world for a few episodes."
Dwight certainly became one of the more outrageous characters on The Office. He would eventually introduce his beet farm and other side hustles. Wilson said he did have some real-world inspiration for Dwight, too.
"How I would find Dwight's kind of self-important eccentric toadiness of my own?" Wilson said. "And coming from generations of annoying middle managers, going back to the last century, being able to draw on a rich cultural tapestry of my Middle Western roots for that too."
Were the show and its characters revolutionary? 
With hindsight, we can see if The Office was as revolutionary as Wilson predicted. It's probably safe to say he was correct. Just look at the NBC comedies that came after? The Office adapter Greg Daniels also co-created Parks and Recreation, which had some more optimistic characters but still stuck in a bureaucratic world. 
The Good Place, from Parks co-creator Michael Schur, would deal with heavy spiritual issues in a surreal comedy. On other networks, Modern Family followed The Office with all the emotion of family life. The current hit Abbott Elementary deals with teachers trying to make a difference in a very real issue of underfunded public schools. 
Could these shows have existed without The Office? Probably. The Office wasn't the only one dabbling in complex tragicomedy. But its success certainly laid a foundation for other comedies to follow. If you binge The Office on Peacock now, it still holds up, so that speaks to how revolutionary it was.