Netflix's Wednesday is still a hot topic of discussion as one of the most popular reboots of the famous goth family. One of Wednesday's beloved characters is Enid Sinclair, played by actor Emma Myers. She has her own turmoil as the only female werewolf among her younger brothers and has yet to wolf out. But Emma Myers agrees with fans that the key reason why Enid began to shift is because of raging hormones.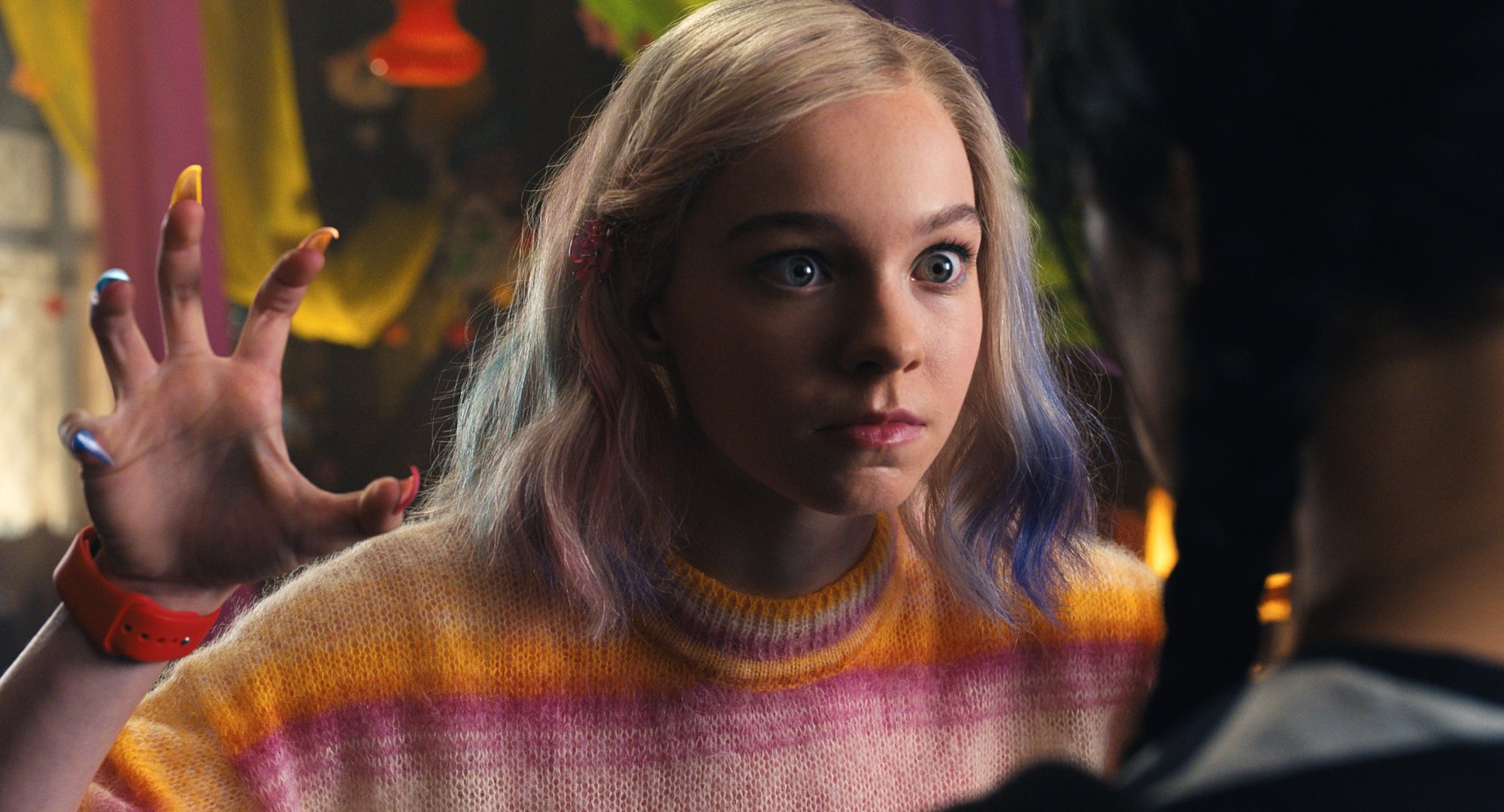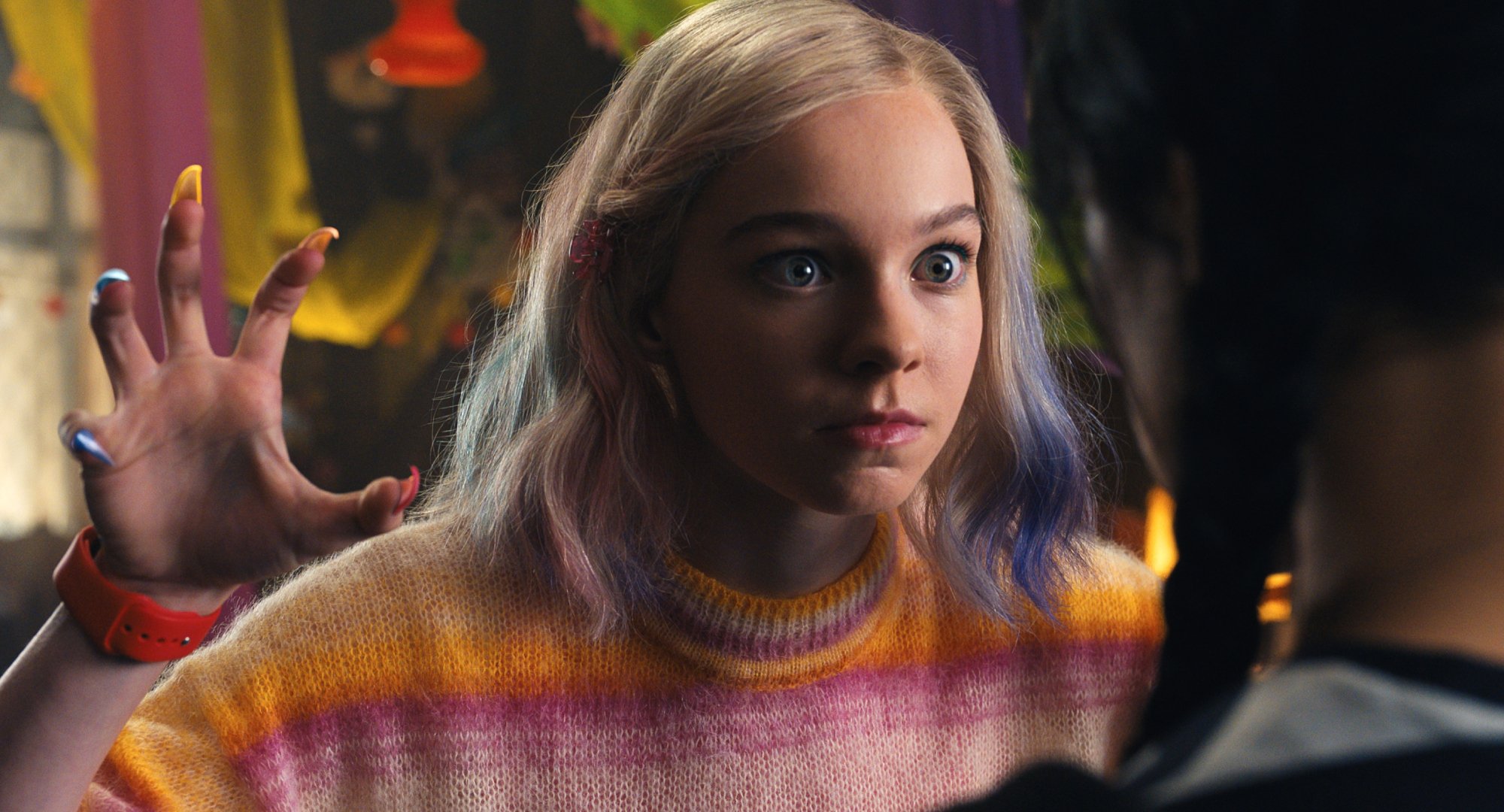 Enid's mother ridicules her for not completing the wolf change in 'Wednesday'
As advertised, Nevermore Academy is a safe haven for outcasts with unique supernatural abilities. Fans meet Enid when she is introduced to her new and complete opposite roommate, Wednesday Addams (Jenna Ortega). Enid breaks down the four main cliques of fangs, furs, stoners, and scales. When describing the werewolves, she says they can get loud when wolfing out during a full moon.
In Wednesday Episode 1, Wednesday questions why Enid is not wolfing out. Enid explains she cannot, and the best she has are her long talons. Her mother says she is a late bloomer, but even the best Lycanologist says there is a chance she may never turn.
Enid tries her best for the rest of the series, but she often finds her werewolf talons appearing during emotional moments. It is only during the Wednesday finale that Enid wolfs out and becomes a full werewolf. But why? Emma Myers agrees with fans that the main reason is due to an influx of hormones and emotions Enid experiences throughout Wednesday.
Emma Myers realizes Enid's claws appeared while kissing her boyfriend in 'Wednesday'
In an interview with TV Guide, Myers discusses popular fan theories about the series. One theory involves why Enid ultimately "wolfed out when she did" during the finale. The clues and fan theory suggests it is due to Enid being "all hyped on hormones."
The fan further explains that her hormones rose while kissing Ajax, learning Principal Weems was dead and that Wednesday was kidnapped and in grave danger. To top it off, the events occurred during a Blood Moon. In response to the theory, Myers completely agrees.
"You know what, if you think about it, her claws came out at the end of the Raven when she was gonna kiss Ajax. So, that's one. And then two, she's also smashing face with Ajax, and her claws came out again. I agree with this. This is canon to me now," explained Myers.
The actor's observations are accurate. During her make-out sessions with Ajax, her claws did appear. They also appeared when Ajax stood her up on her first date, and she became angered and slashed the tires of a bus. Since Wednesday's arrival, many bizarre events took place that led up to pent-up fear, anger, sadness, and more that would elevate Enid's hormones.
The final straw was learning her best friend was in danger of death, and she needed to save her. When Enid runs through the woods with Thing, the dire situation to find Wednesday begins her shift. Stumbling upon Tyler as the Hyde and ready to kill Wednesday, Enid has become a full werewolf.
What is in store for Enid in 'Wednesday' Season 2?
Netflix announced Wednesday Season 2 had been greenlighted. The fate of the series is promising as it became one of the most successful series of 2022. There are a few hiccups, like whether or not Netflix will still have the rights to air Wednesday Season 2 and the recent scandal with actor Percy Hynes White.
But fans are hopeful the new season will give fans the relationship they have been dying for. Fans wholeheartedly believe Wednesday and Enid developed romantic feelings for each other underneath their strong friendship. Both Myers and Ortega have teased the possibility for their characters.
Details about Wednesday Season 2's storyline are still unknown. Wednesday left Nevermore with Enid, hoping she would visit over the break. But there is a new mystery as Wednesday learns she has a stalker and another person could be Tyler's master.
Wednesday is available on Netflix.