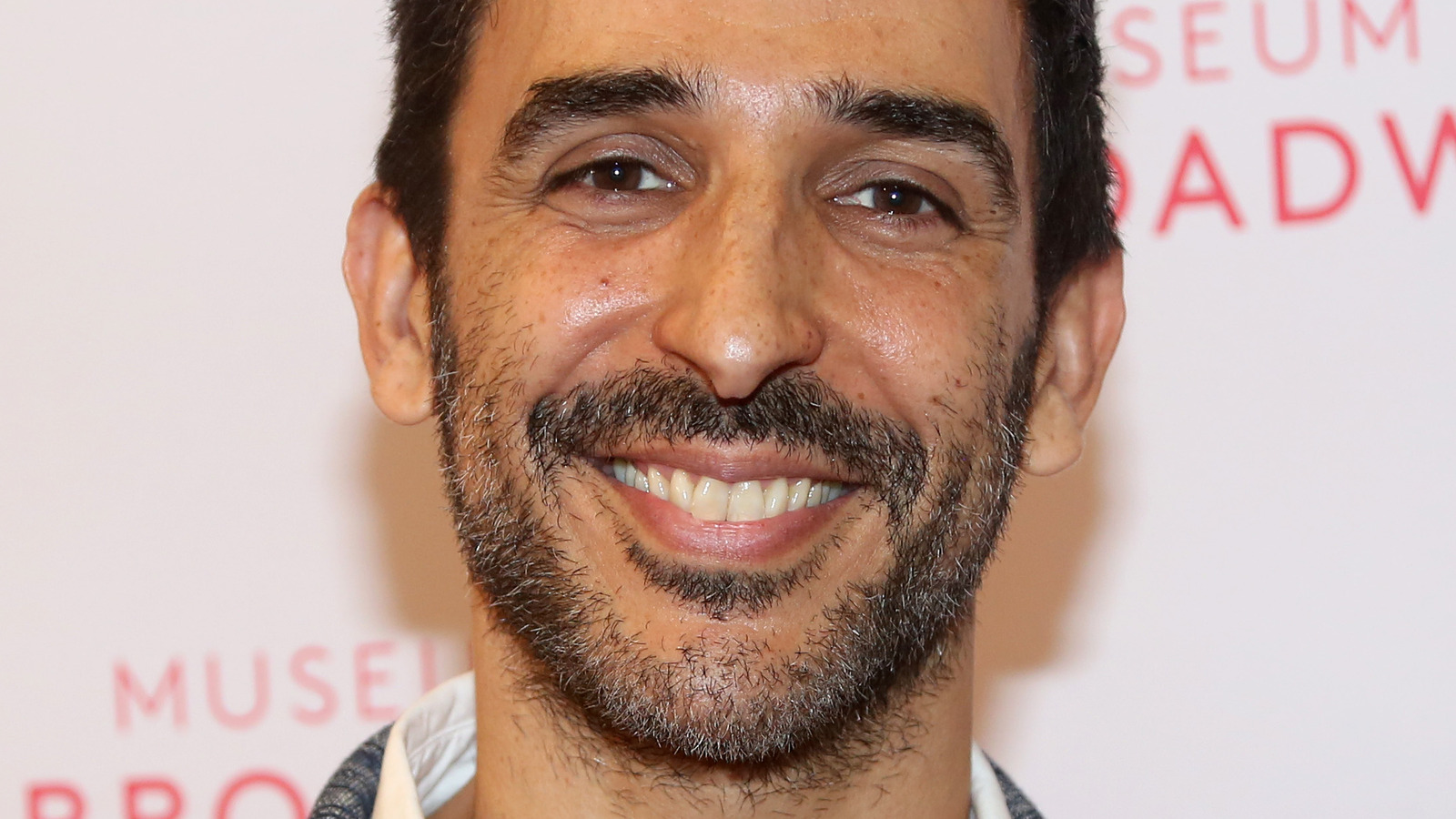 On October 6, 2022, NBC held a celebration for the upcoming 200th episode of "The Blacklist." Attendees included current series regulars James Spader, Diego Klattenhoff, Hisham Tawfiq, Harry Lennix, and Anya Banerjee, all of whom helped in a cake-cutting ceremony (via NBC). Naturally, Amir Arison was also invited to the gathering, as he was previously one of the show's main cast members. But the actor's social media posts also hinted that a return may be in the works for the Aram Motjabai character as well.
Arison uploaded several clips and photos from the event onto Instagram, including a shot of himself holding an old seatback with his name on it. The performer wrote, seemingly flattered, "They even kept my seat name — who knows what the future holds. Congrats to everyone involved past and present of #TheBlacklist." 
Arison appeared to be surprised they invited him to the celebration at all. But Aram Mojtabai was clearly a crucial character in the series, and it sounds like Arison isn't averse to coming back. Even in his departing statement, Arison said, "Aram remains 'alive' with the potential for a possible return at some point" (via Deadline). 
"The Blacklist" Season 10 is scheduled to premiere on NBC on February 26, 2023. The 200th episode will also likely air sometime in March 2023, meaning fans won't have to wait long for what will likely be a major installment of the show.