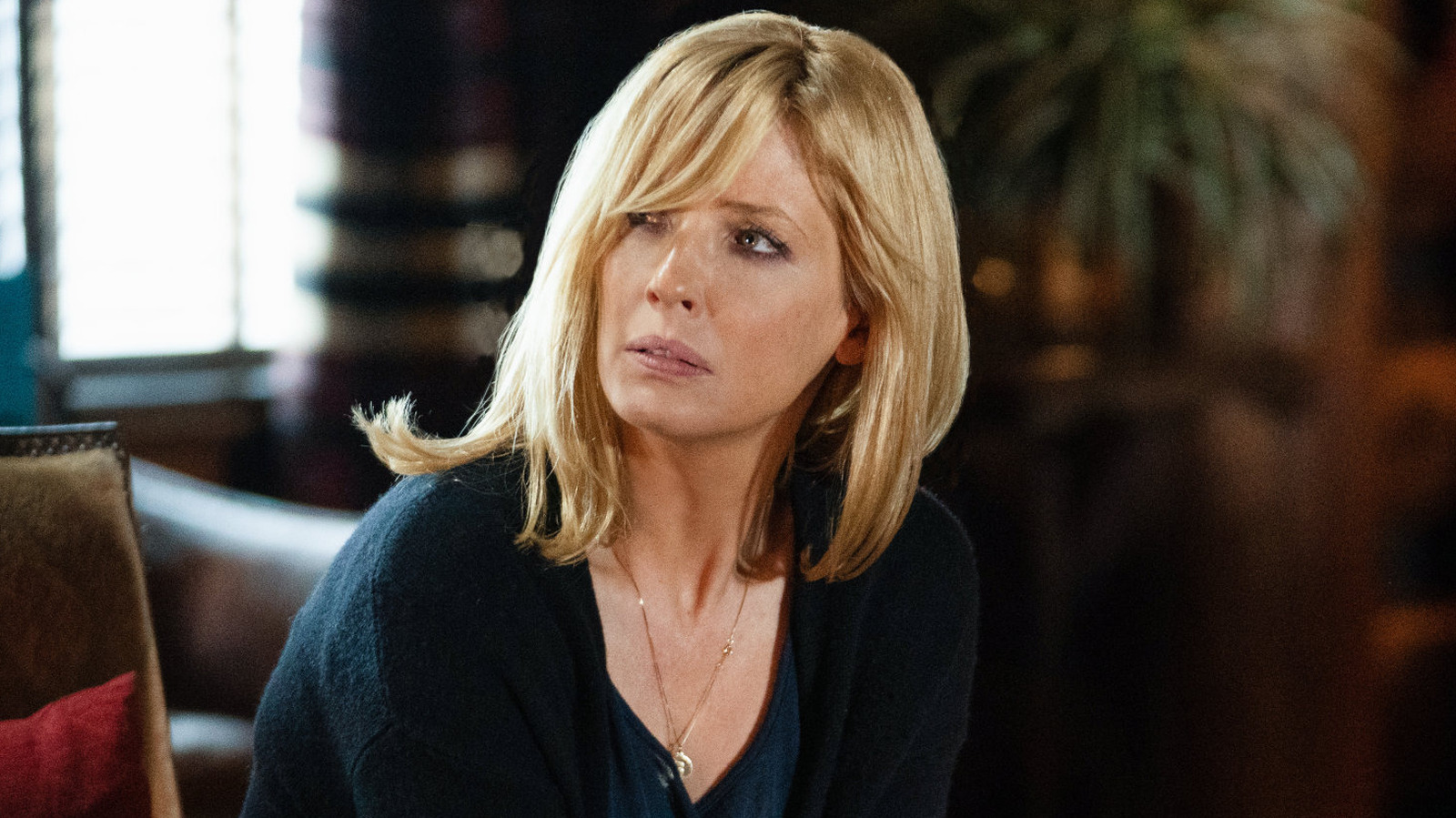 "Abby, who does the makeup is phenomenal at her job," said Kelly Reilly, "and she literally laid on every single burn. There are literally, like, 45 pieces of individual burns she would paint on me. So it was a real artistry with it." Reilly is referring here to Abigail Steele, who was the special effects and prosthetics makeup artist on "Yellowstone" from 2018 to 2022. She has also provided makeup for the "Yellowstone" spin-off "1883," and has worked with horror director Ari Aster, having worked on makeup for both "Hereditary" and "Midsommar." 
Reilly generally finds it difficult to fully embrace the character of Beth. This isn't just a physical task but an emotional one, given the complexity of her injuries and traumas and how they affect her behavior. Reilly evidently has to put herself in a fairly brutal headspace to really accurately portray Beth. In fact, Reilly will often watch back her scenes when they air with a sense of surprise, having completely forgotten filming them.
It's no wonder then that, having played such a tormented and haunted character for five seasons, Reilly hopes, perhaps against all hope, that Beth's story will ultimately have a happy ending, one where she and her husband Rip (Cole Hauser) can finally find some peace. It's a wonderful sentiment. How likely it is in the cutthroat world of "Yellowstone" is another matter entirely.