Share and Follow
Trump announces change in legal team
Donald Trump has announced a shake-up of his legal team on his social media platform, Truth Social, my colleague Hugo Lowell reports.
Key events
President Joe Biden had no advance knowledge of the indictment against Trump and found out about it like everyone else, according to the White House's spokesperson, Olivia Dalton.
Here's the full statement by Donald Trump announcing a shake-up of his legal team.
Posting on Truth Social, Trump wrote:
For purposes of fighting the Greatest Witch Hunt of all time, now moving to the Florida Courts, I will be represented by Todd Blanche, Esq., and a firm to be named later. I want to thank Jim Trusty and John Rowley for their work, but they were up against a very dishonest, corrupt, evil, and "sick" group of people, the likes of which has not been seen before. We will be announcing additional lawyers in the coming days. When will Joe Biden be Indicted for his many crimes against our Nation? MAGA!
Trump announces change in legal team
Donald Trump has announced a shake-up of his legal team on his social media platform, Truth Social, my colleague Hugo Lowell reports.
The US senate judiciary committee chairman, Dick Durbin, has said the investigation led by special counsel Jack Smith should be allowed to continue "without interference".
In a statement on Friday, Durbin added that Donald Trump "should be afforded the due process protections that he is guaranteed by our constitution, just like any other American".
Mike Pence has called on the attorney general, Merrick Garland, to address the nation and for the federal indictment against Trump to be unsealed.
Speaking in an interview with the conservative radio host, Hugh Hewitt, this morning, the former vice-president said it was "totally unacceptable" that the justice department had not yet released the indictment to the public.
Pence said:
I think before the sun sets today, the attorney general of the United States should be standing in front of the American people, should unseal this indictment, should provide the American people with all the facts and information here.

And the American people be able to judge for themselves whether this is just the latest incident of weaponization and politicization at the justice department or it's something different.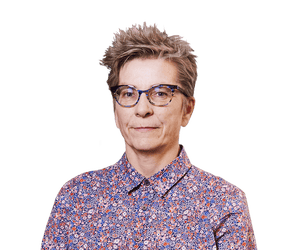 Joanna Walters
Will the federal criminal indictment prevent Trump from election campaigning or, if he wins the 2024 race, taking office?
Reuters has the answer – no and no.
This becomes surreal when you project the scenario forward, but here goes some of the Reuters explainer:
The indictment is under seal, but Trump's lawyer said he is charged with seven criminal counts including violations of the Espionage Act, obstruction of justice and conspiracy. None of those would bar Trump from office if he is convicted.

A trial would take place many months from now, and Trump can freely campaign during this time. The U.S. Constitution only requires that presidential candidates be natural-born U.S. citizens who are at least 35 years old and have lived in the country for 14 years.

Trump said on Thursday on his Truth Social platform that he is innocent. He would be free to campaign even if he is convicted and sent to prison, and legal experts say there would be no basis to block his swearing-in as president even if he is incarcerated, though this would pose extraordinary logistical and security questions.

It is unlikely that the prosecution would proceed if Trump won the November 2024 election.

The U.S. Department of Justice is part of the executive branch, and presidents are the top federal law enforcement officers in the country. Federal prosecutors generally serve at their pleasure.

The U.S. Justice Department has a decades-old policy that a sitting president cannot be prosecuted. The department can deviate from policy in 'extraordinary circumstances' with the approval of the U.S. attorney general."
This all reminds us that Trump was not charged in the Russia investigation while he was the occupant of the White House, as special counsel Robert Mueller adhered to received protocol – despite seemingly ample evidence alleging that Trump had at least obstructed justice by hampering the inquiry.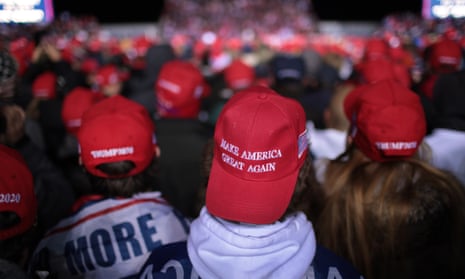 Mitt Romney is one of Donald Trump's few Republican detractors in the Senate, or anywhere in Congress, for that matter.
Here's what Romney – who was the GOP's unsuccessful nominee for president in the 2012 election – has to say about Trump's federal indictment:
Like all Americans, Mr Trump is entitled to the presumption of innocence. The government has the burden of proving its charges beyond a reasonable doubt and securing a unanimous verdict by a South Florida jury.

By all appearances, the Justice Department and special counsel have exercised due care, affording Mr Trump the time and opportunity to avoid charges that would not generally have been afforded to others.

Mr Trump brought these charges upon himself by not only taking classified documents, but by refusing to simply return them when given numerous opportunities to do so.

These allegations are serious and if proven, would be consistent with his other actions offensive to the national interest, such as withholding defensive weapons from Ukraine for political reasons and failing to defend the Capitol from violent attack and insurrection.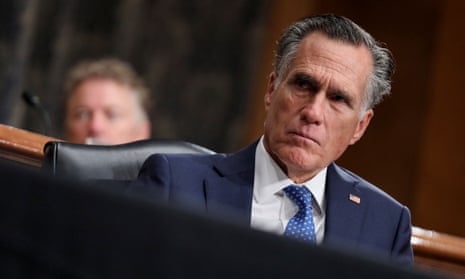 The good and non-partisan folks at C-SPAN have unearthed a clip from 2016 in which none other than Donald Trump himself vows to take a hard line against the leaking of classified information.
Wonder if he stands by these comments today:
Ever since Donald Trump rode down that escalator in 2015 and began his journey to the White House, the business mogul's enemies have been waiting for the day when the Republican party ditches him.
Today is not that day. Just take a look at what speaker of the House Kevin McCarthy had to say last night after news of the indictment broke:
It's a sentiment that's being repeated among House Republicans, and the party at large. In fact, the real news will be if any Republican who has not already decides that today is the day they'll break with Trump. We'll let you know if that happens.
Trump-appointed judge may oversee Mar-a-Lago case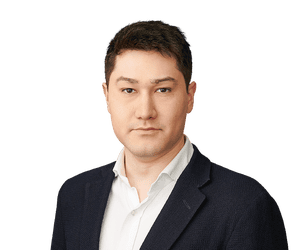 Hugo Lowell
A federal judge appointed by Donald Trump who last year drew scrutiny for a ruling that was seen as deferential to the former president may oversee proceedings in the case over his possession of classified documents, a source familiar with the summons told the Guardian.
US district judge Aileen Cannon has been listed on the summons sent to Trump's lawyers, the source said. You may remember the Florida-based juror's name from last year, when she granted a request from Trump's attorneys to appoint a special master to review the records federal agents seized from Trump's Mar-a-Lago resort in August.
The special master review delayed the justice department's investigation into the materials and how they ended up at Trump's south Florida property, but in December, Cannon's decision was overturned by the unanimous decision of a federal appeals court. You can read more about the whole saga below:
Trump arraignment set for Tuesday in Miami
Now that Donald Trump has been indicted, what happens next? The Guardian's Joan E Greve has the answer:
Donald Trump is preparing for his second arraignment in two months after learning that he would face seven federal charges in connection to his mishandling of classified documents.
Trump is expected to surrender himself to authorities in Miami on Tuesday at 3pm, although the exact charges he will face are still unclear as the seven-count indictment remains under seal.
On Fox News Digital on Thursday night he said he would plead not guilty.
After news of the indictment broke, Trump's allies rallied to his defense as the US braced for the unprecedented spectacle of a former president forced to defend himself against federal criminal charges.
Trump bragged on tape about keeping 'secret' information – report
Fresh off the news that Donald Trump is being indicted on several felonies related to possessing classified government documents, CNN reports this morning that an audio recording has emerged of him bragging about keeping a "secret" military document that had not been declassified.
"As president, I could have declassified, but now I can't," Trump says, according to a transcript of the recording that CNN obtained. The network reports that the audio recording captures the sound of paper rustling, indicating that Trump may have actually been waving the document around as he was talking about it.
"Secret. This is secret information. Look, look at this," Trump says in the transcript. "This was done by the military and given to me." Prosecutors have this recording, CNN says.
Here's more from their story:
Former President Donald Trump acknowledged on tape in a 2021 meeting that he had retained "secret" military information that he had not declassified, according to a transcript of the audio recording obtained by CNN.

"As president, I could have declassified, but now I can't," Trump says, according to the transcript.

CNN obtained the transcript of a portion of the meeting where Trump is discussing a classified Pentagon document about attacking Iran. In the audio recording, which CNN previously reported was obtained by prosecutors, Trump says that he did not declassify the document he's referencing, according to the transcript.

Trump was indicted Thursday on seven counts in special counsel Jack Smith's investigation into the mishandling of classified documents. Details from the indictment have not been made public, so it unknown whether any of the seven counts refer to the recorded 2021 meeting. Still, the tape is significant because it shows that Trump had an understanding the records he had with him at Mar-a-Lago after he left the White House remained classified.

Publicly, Trump has claimed that all the documents he brought with him to his Florida residence are declassified, while he's railed against the special counsel's investigation as a political witch hunt attempting to interfere with his 2024 presidential campaign.

CNN first reported last week that prosecutors had obtained the audio recording of Trump's 2021 meeting at his Bedminster, New Jersey, resort, with two people working on the autobiography of Trump's former chief of staff Mark Meadows as well as aides employed by the former president, including communications specialist Margo Martin.

The transcript of the audio recording suggests that Trump is showing the document he's discussing to those in the room. Several sources have told CNN the recording captures the sound of paper rustling, as if Trump was waving the document around, though is not clear if it was the actual Iran document.

"Secret. This is secret information. Look, look at this," Trump says at one point, according to the transcript. "This was done by the military and given to me."
Trump's federal indictment sends shockwaves through 2024 race as Republicans rush to his defense
Good morning, US politics blog readers. Donald Trump is making history again, and not in a good way. Yesterday evening, he announced that he would soon be indicted on federal charges related to the classified documents discovered at his Mar-a-Lago resort last year, the first time in US history a former president has faced such allegations. While the justice department has yet to confirm the charges brought by special counsel Jack Smith, who was appointed late last year to investigate the secret materials matter along with Trump's involvement in the January 6 insurrection and the overall effort to prevent Joe Biden from taking office, the news has become yet another rallying cry for Republicans – even Trump's opponents for the party's 2024 presidential nomination. Florida governor Ron DeSantis vowed to "bring accountability" to the justice department, while senator Tim Scott lamented "a justice system where the scales are weighted". GOP politicians have generally flocked to defend Trump whenever he faces legal trouble, such as when the Manhattan district attorney separately indicted him in March, and today is no different. We'll keep you posted on this developing story.
Here's what else is going on today:
Joe Biden has a long day of travel in North Carolina, which will give the traveling press corps plenty of opportunities to ask him what he thinks of the charges against Trump.

Principal deputy White House press secretary Olivia Dalton will brief reporters around 10.30am eastern time, and you can bet that she, too, will be asked about the indictment.

Matt Gaetz, a prominent Trump ally in the House of Representatives, is the subject of a new investigation by the chamber's ethics committee, Punchbowl News reports. It's unclear what matter they are looking into, but earlier this year, Gaetz said the justice department ended a sex trafficking inquiry into him without charges.
Share and Follow