Share and Follow
Key events
"Hi Adam." Morning, Will Juba. "Glad to read your enthusiasm for the test summer ahead, including this one…like you, I can't wait! Can we take a minute to acknowledge one of the unluckiest cricketers in recent memory; Ben Foakes. What he has to do to secure a regular place in the England test side (aside from being 'the best keeper in the world' – Ben Stokes – averaging pretty much bang on 40 from no.7 since Bazball started, being a counter point to the smash, crash, bang, wallop further up the order, playing several match winning innings and also just happening to be devastatingly good looking), I can only imagine I understand the logic in having all of Brook, Bairstow and Stokes (all undroppable) in the team, and even to a degree the faith in Crawley, but to omit Foakes over Crawley and to move Bairstow's position and give him more work after his year last year, just seems counterintuitive. Hope I'm wrong and all 4 go on to average 50 and we win every test of the summer…Thanks and keep up the good work."
My view on this, explained here in more detail, is that moving Bairstow from No5 and giving him the gloves back after what he did last year… not for me. But the good news for England is that these are the selection stoushes you want. Remember where they were twelve months ago? Had won one of their previous 17 Tests.
The teams as named.
England: Ben Duckett, Zak Crawley, Ollie Pope, Joe Root, Ben Stokes (c), Harry Brook, Jonny Bairstow (wk), Stuart Broad, Matthew Potts, Josh Tongue, Jack Leach
Ireland: James McCollum, Peter Moor, Andy Balbirnie (c), Harry Tector, Paul Stirling, Lorcan Tucker (wk), Curtis Campher, Andy McBrine, Mark Adair, Fionn Hand, Graham Hume.
Hand (who I'm a big fan of) gets a go in place of Young, who picked up an injury.
Andy Balbirnie speaks at the toss. "Just to have the experience in the bank, a lot of guys made their debuts in Bangladesh and Sri Lanka, so we're only going to get better." Fionn Hand is making his debut! He knocked Stokes over the 'G last year.
Ben Stokes has won the toss, England are having a bowl
No hesitation; BazBallers don't bat first. "We've got to take every day as it comes this summer and this is another part of the journey we have before the Ashes starts."
"Adam." John Starbuck, as is the custom, opening the batting in my inbox. "If we're debating nicknames for the newcomer how about 'Licker'? Don't know off he's a drinker or not but then he probably had a school nickname. Any OBO readers run across him before?"
Like it. I played junior cricket with a friend known as 'Tonguey' – nice memories. But Licker is far better. As a pal said during the week, he's the first England body part debut that is PG rated for a long time. Boom tish.
This guy can seriously play. Lorcan Tucker became the 114th man to make a Test ton on debut earlier this year and just the sixth wicketkeeper (2nd away from home). His 71* against Australia in the T20 World Cup last year effectively eliminated them from their home tournament and his last Test hit was a brisk 80 v Sri Lanka. He's a lovely fella, too. Simon Burnton spoke to him for The Spin column this week.
England were held up on the way in this morning. I'm not going to get into this on email comments by the way, there's enough abuse online to fuel everyone.
20 years later… staggering. Trust we all caught Jonny Liew's beautiful column about Jimmy during the week? Hopefully he unblocks him on twitter now.
Welcome to Lord's for the opening day of England v Ireland!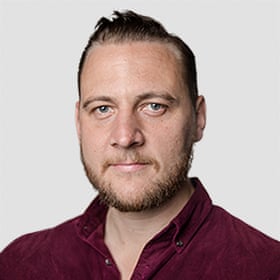 Adam Collins
To start my first stint on the OBO for a little while, a gripe. I'm hacked off at how much negativity there is around this Test Match, specifically the Irish tourists being tut-tutted at for acknowledging the truth: this doesn't have as much riding on it as ODI World Cup qualification.
That scrap begins soon in Zimbabwe – "a bloodbath" of a competition per Warren Deutrom, the long-standing giant of a CEO of Cricket Ireland. For the last three years, they've been duking it out in the World Cup Super League, and from this point, their route to the ten-team tournament starting in October (for shame that it is still only ten for this edition), is if they make the final in Harare. Messy and inadequate as it is, this all sits within a framework, where most of their cricket has been played.
By contrast, at Test level, Andy Balbirnie's side have barely enjoyed a lick of the ice cream since the last time they took to the field at Lord's on a stinking hot midsummer day in 2019 with nearly a four-year gap between Tests.
Yes, they arrive today having played three times in the last two months in Asia against Bangladesh and Sri Lanka, so they're better prepared than what otherwise might've been the case, but the decision to deny them (and other full-member nations Zimbabwe and Afghanistan) access to the World Test Championship means barely any time in whites and cable-knit sweaters.
So yes, their team today won't include Josh Little – their best quick, who only three days ago finished an exhausting IPL campaign. And sure, they've been up front in the pre-game about where this match sits relative to their World Cup hopes. But that doesn't invalidate the four days we have ahead of us.
As the captain Balbirnie said repeatedly at his press conference yesterday, this is a "pinnacle" event for his side and a chance to make a statement about what might be provided to them as a Test nation into the future. "When you walk through the Grace Gates, it hits you pretty quickly how big an occasion this is," as he later added to emphasise that they can walk and chew gum at the same time.
Also, let's not forget, the last two times these sides have met in white-ball cricket – at Southampton in 2020 and at the MCG in last year's T20 World Cup – Ireland saluted.
Four years ago, when these teams met in their inaugural Test Match, an astonishing first session played out. Just nine days after England won the World Cup on the same ground, they were inserted and rolled for 85 with Tim Murtagh putting on a clinic from the Nursery End. But the tables were turned on morning three with Ireland rolled for 38 – the lowest ever Test score at the ground.
Looking out the window of the press box, there is a similar tinge of green this morning as there was that day – don't be surprised for a win-the-toss-and-bowl outcome in half an hour from now. And BazBallers do like batting fourth.
When those teamsheets are exchanged, we've already been informed that England's XI will include one man on debut, Josh Tongue from Worcestershire. At 25 with a bit of pace, a fine performance for the Lions in an Unofficial Test over the winter and Steve Smith in his pocket from a county game last month, he's being picked at the right time. I'm not sure Chris Woakes would agree with that assessment though, having to sit out to let Tonguey (get better with nicknames) take his first cap.
For Ireland, journeyman Craig Young will make his Test bow. Expect him the swing the ball around, as he did when removing Jason Roy and James Vince in that one-day win over England when they last met in that format. But it's the young guns I'll be watching more closely: Harry Tector, Lorcan Tucker and Curtis Campher. All three have been in sparkling form in limited overs cricket and know what it feels like to be in a side defeating England. A lot more on them as we go.
Right, this turned into a long preamble, didn't it? Chalk that up to the enthusiasm of the first day of the international summer, the first of EIGHT TEST MATCHES IN EIGHT WEEKS. Embrace it, savour it – there might not be another summer quite like it. Join me throughout in the usual ways by pinging me an email or a tweet.
Share and Follow