Share and Follow
For the second time, Tom Sandoval was compared to a serial killer, this time it was Jax Taylor from Vanderpump Rules making the observation.
Lala Kent recently talked about a video she saw where the content creator compared Sandoval to serial killer Charles Manson and Raquel Leviss to Manson's followers. Taylor however, aligned more with a comment Kristen Doute made that Sandoval is loving the attention.
Jax Taylor compared Tom Sandoval to a serial killer
Taylor noted that nearly every reality show has some sort of cheating scandal. But, "It's just the way he's going about it is the scary part," Taylor said on Dear Media's The Toast podcast. "The lack of empathy, the selfishness, the tone-deafness."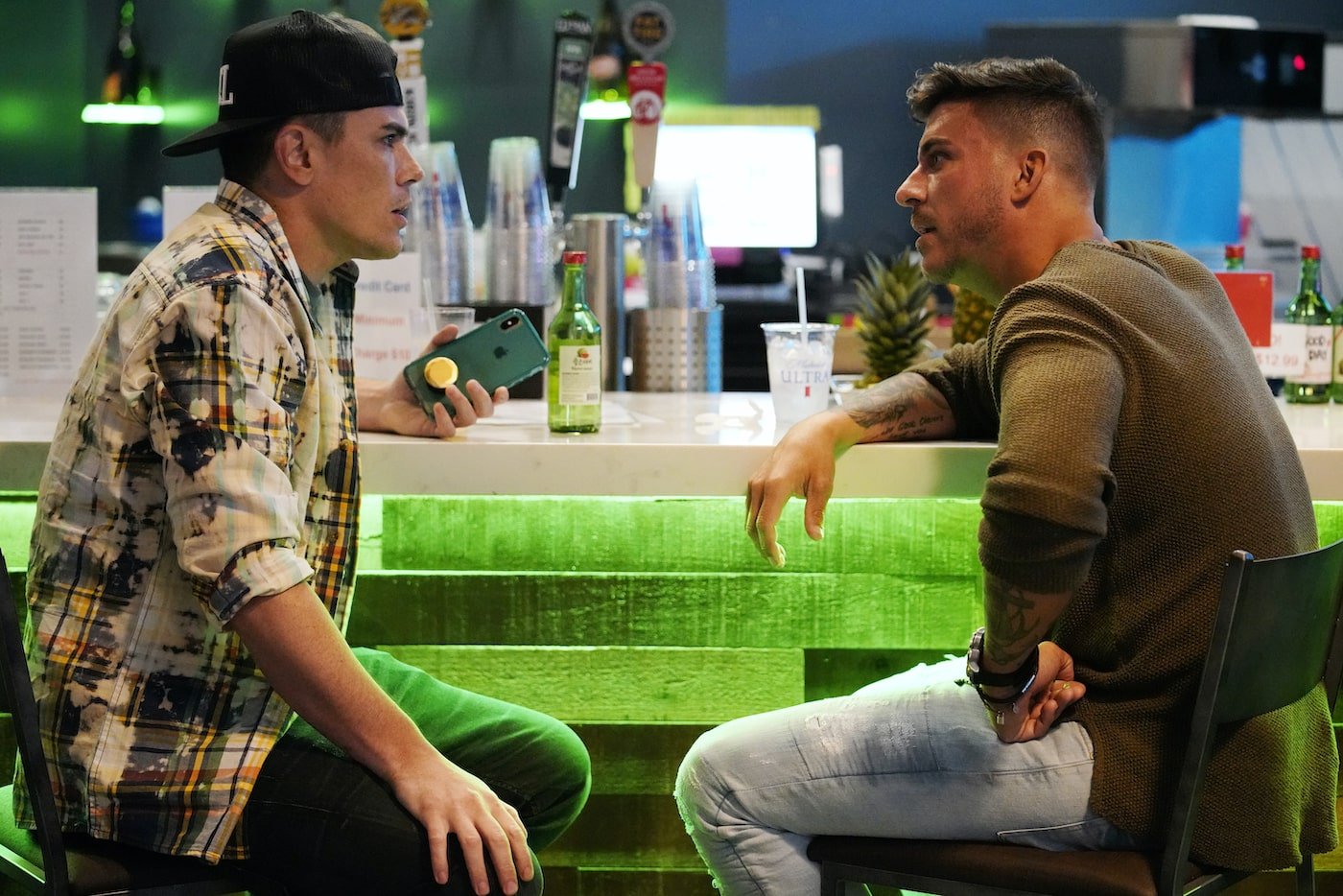 "Just now he's going on tour, changing the words of his songs," Taylor continued, referring to how Sandoval integrated mistress Raquel Leviss's name into a cover song.
"And making it about his phone falling out," he added, which was how it was reported that Sandoval's girlfriend Ariana Madix learned of the affair. "Like he's almost making fun of the situation. He's loving the attention, he's loving it, laughing at it. And it's a little bit like serial killer-type s***. 100%."
"I mean, that's scary," Taylor added. "It's one thing if he was down. Like I've been through this before.  I've gone through this. It's not on this level. But I was devastated. I  fought for a long time to get my now wife back."
Lala Kent could see how Tom Sandoval manipulated Raquel Leviss
Kent agreed with a content creator who thought that Sandoval took advantage of Leviss. "I think we should dig deep into whoever did these psych evaluations on the cult members of Charles Manson," Kent said on her Give Them Lala podcast.
"And then we would really know what's going on with Raquel. Because I watched a video last night of a girl basically saying 'I just figured out the comparison. Tom Sandoval is Charles Manson. And Raquel is one of his followers.'"
"She's the type that would go in, do what Charles told her to do – or Charlie – and come out and be like, 'We should get breakfast burritos. I would love a hot cup of tea,'" Kent said in a vacant voice.
"So now I'm thinking, I don't think Raquel was crying out of guilt," Kent observed. "I think she was literally upset about the pageants. And if you look back, going back to Charles Manson and his cult, he really preyed on women. And I believe there were some men who were lost. He gave them a safe space."
Kristen Doute thinks Tom Sandoval believes he will bounce back
Doute, who dated Sandoval before he dove into a relationship with Madix, thinks Sandoval is soaking up the attention, despite the negativity.
"Yeah. I think he loves it. I think that he loves the attention, he loves the validation, whether it's negative or positive, he doesn't matter to him," she said on the Dear Media Good Guys podcast.  "And I truly think that right when s*** hit the fan, he was probably going to Raquel. And whether or not they're together anymore, I have no idea about the two of them."
"But I think he's also telling himself right now, like, 'Listen, man, Jax [Taylor] came back from all the bad things he did. Like Kristen came back from it. Like, I'm gonna come back from this. It'll just take a little bit of time.' Like it's just different dude. It doesn't mean he is the most horrific human on the face of the planet, but he's certainly a narcissist."
Share and Follow