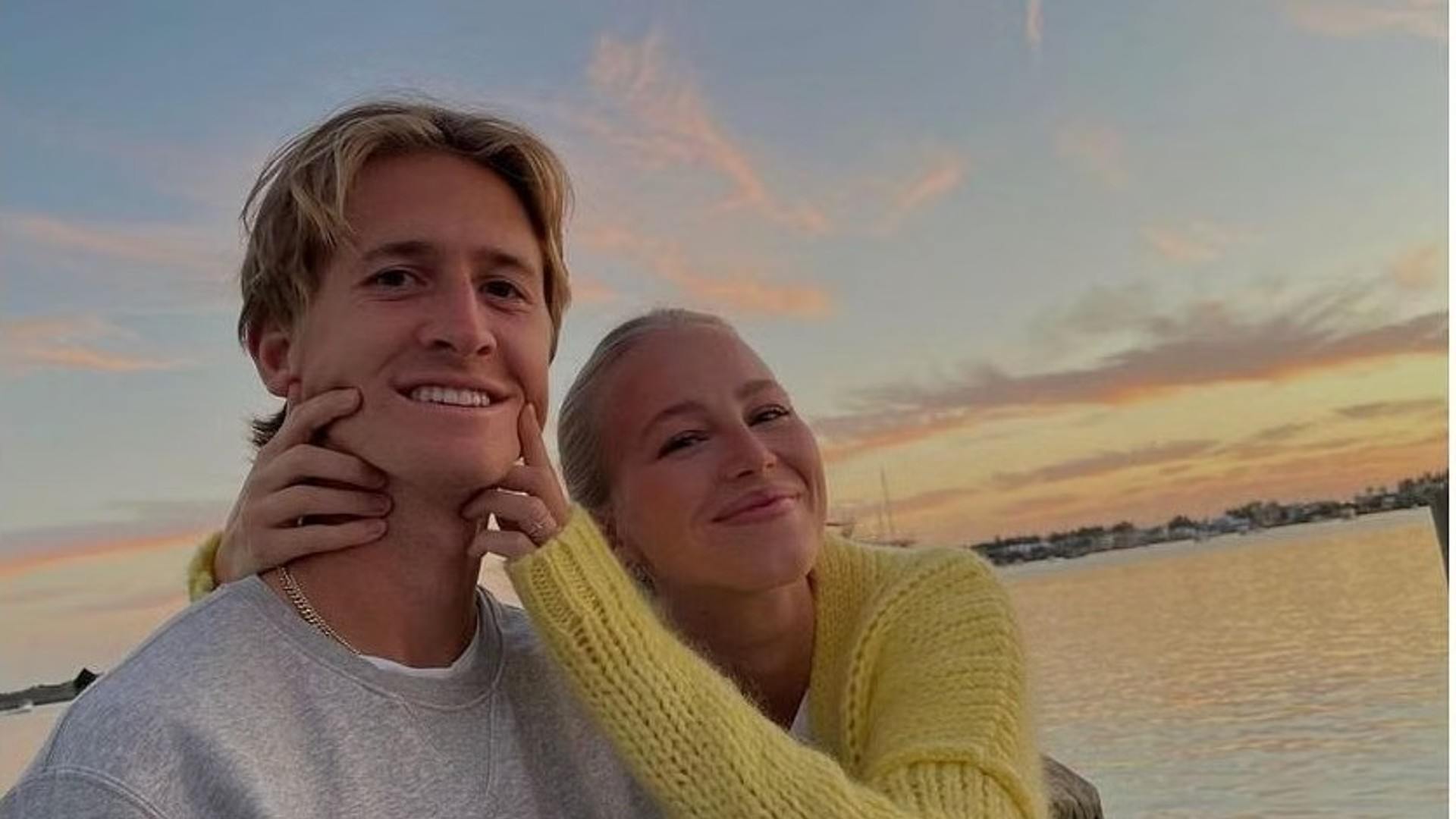 Ivana Nedved and Sebastian Korda just celebrated their relationship's second anniversary. The pair uploaded a sweet video of themselves holding hands and looking happy against a beautiful backdrop. Before having to leave the Australian Open in 2023 due to a wrist injury, Sebastian Korda had a remarkable run. The American defeated last year's finalist Daniil Medvedev to record his greatest result to date. In the third round of the competition, Korda overcame the former World No. 1 7-6(7), 6-3, 7-6. (4). Hubert Hurkacz was defeated by the newly-minted World No. 26 in order to go to his maiden Australian Open quarterfinal. Sadly, Korda's success was short-lived when he had to quit playing against Karen Khachanov in the third set.
Always smiling together
In brighter news, Sebastian Korda was beaming as he and his girlfriend, Ivana Nedved, marked a significant anniversary. Ivana uploaded a sweet video of the two of them taking in the scenery. The joy that permeates the room when they are together is shown in the video. Ivana acknowledged how fortunate she felt to be dating the 22-year-old. The first line of the video's opening statement is, "Lucky to have you. When he posted the video to his Instagram account, Sebastian Korda said that the couple always has a great time together. The American captioned the story, "Always grinning together," using heart emojis.
Some Best memories
Korda has shared some of his fondest tour memories after a successful performance at the 2023 Australian Open, despite having to withdraw due to injury during the quarterfinal match against Karen Khachanov. The American posted a photo dump of his time in Australia, claiming that he was joining the trend. In addition to pictures of him enjoying time with his fiancée, he also posted pictures of himself holding a snake around his shoulders. Even more astounding, he uploaded a video of himself deftly juggling three tennis rackets. Even Andre Agassi's daughter reacted to a picture of him in front of a poster of her father. Overall, it's reasonable to say that the American's time in Australia was a unique one. At the Mexican Open in Acapulco at the end of the month, Korda will return to the court.