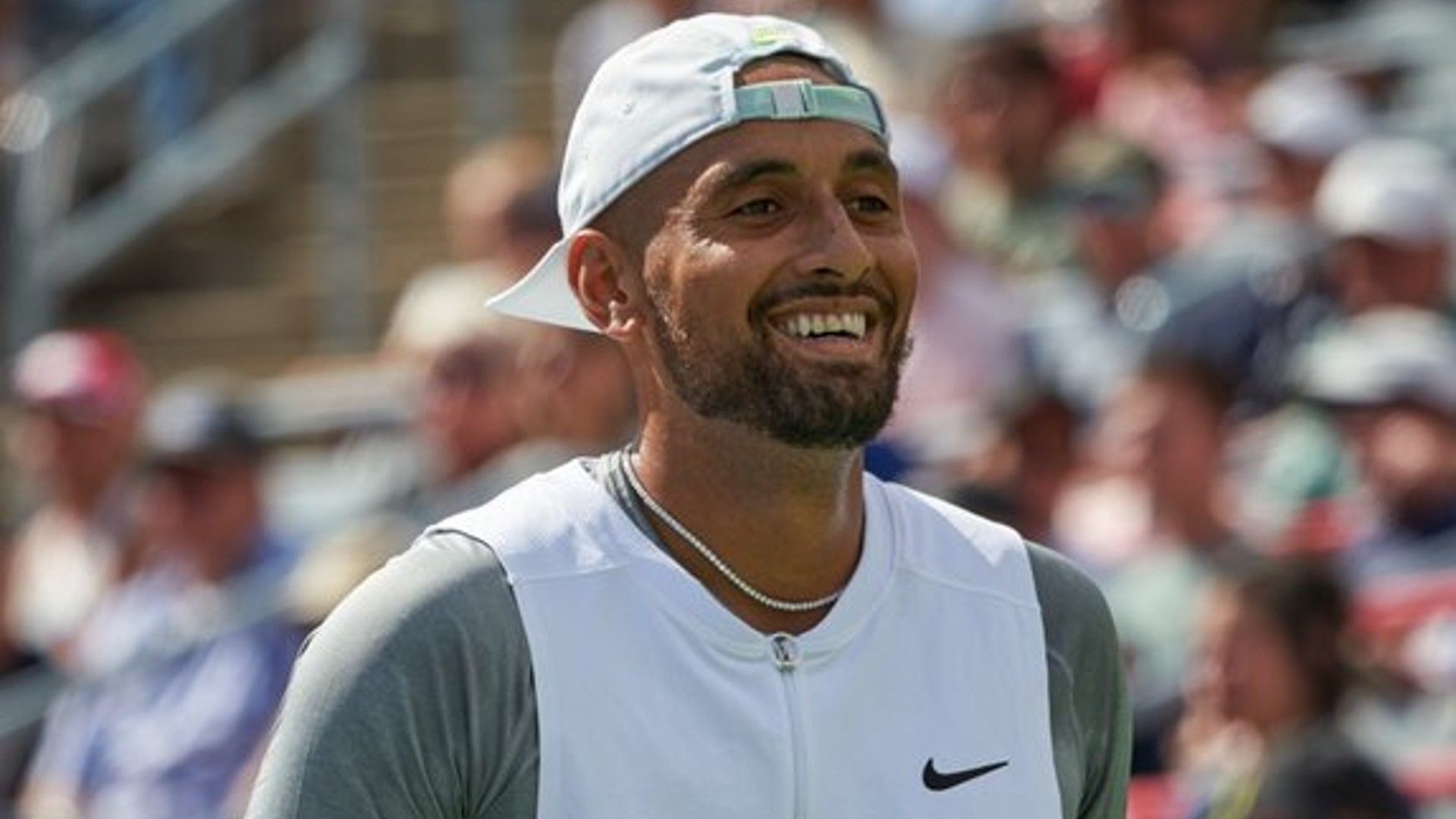 Nick Kyrgios, an Australian tennis player, finished his best season on the tour by losing in the group stage of the doubles competition at the 2022 ATP Finals with Thanasi Kokkinakis, another Australian. With a 37-10 win/loss record in singles matches, Kyrgios finished the year with a run to his first Grand Slam final at Wimbledon and a victory in Washington, DC. Along with Kokkinakis, he also won his first Grand Slam in doubles at the Australian Open in 2022. Recently, Nick Kyrgios used his Instagram Stories to praise her girlfriend Costeen Hatzi and express his gratitude for her support.
Earlier this year, Kyrgios said in an interview that he was fortunate to have his girlfriend because of her unwavering support. "Really, I'm really fortunate. She has persevered despite a lot of BS and still loves me for who I am. But now that she's back, I only want to give and spend the time I have left with her "He spoke out
Partner with Kokkinakis
Before the 2022 ATP Finals, Nick Kyrgios and Thanasi Kokkinakis have won two titles this year in Melbourne and Atlanta. The pair managed to pick up a victory even though they were unable to go to the year-end championship's elimination rounds. Kokkinakis and Kyrgios do not frequently practise together, according to Kyrgios, and they bring their singles expertise to the doubles court. We categorically don't practise doubles. We don't practise doubles or anything similar. Because we only do our own thing, it might occasionally be a benefit or a disadvantage, Kyrgios suggested.
"I believe we carry over our singles advantages to the doubles court. It won't work out too well for us if we try to play doubles instead of our (natural) game. We'll simply play hard and serve hard while waiting for results. We complement one another well, therefore I believe we will continue to play singles on the doubles court. We help each other up when the other is struggling. When necessary, we are both captains, the Australian continued.