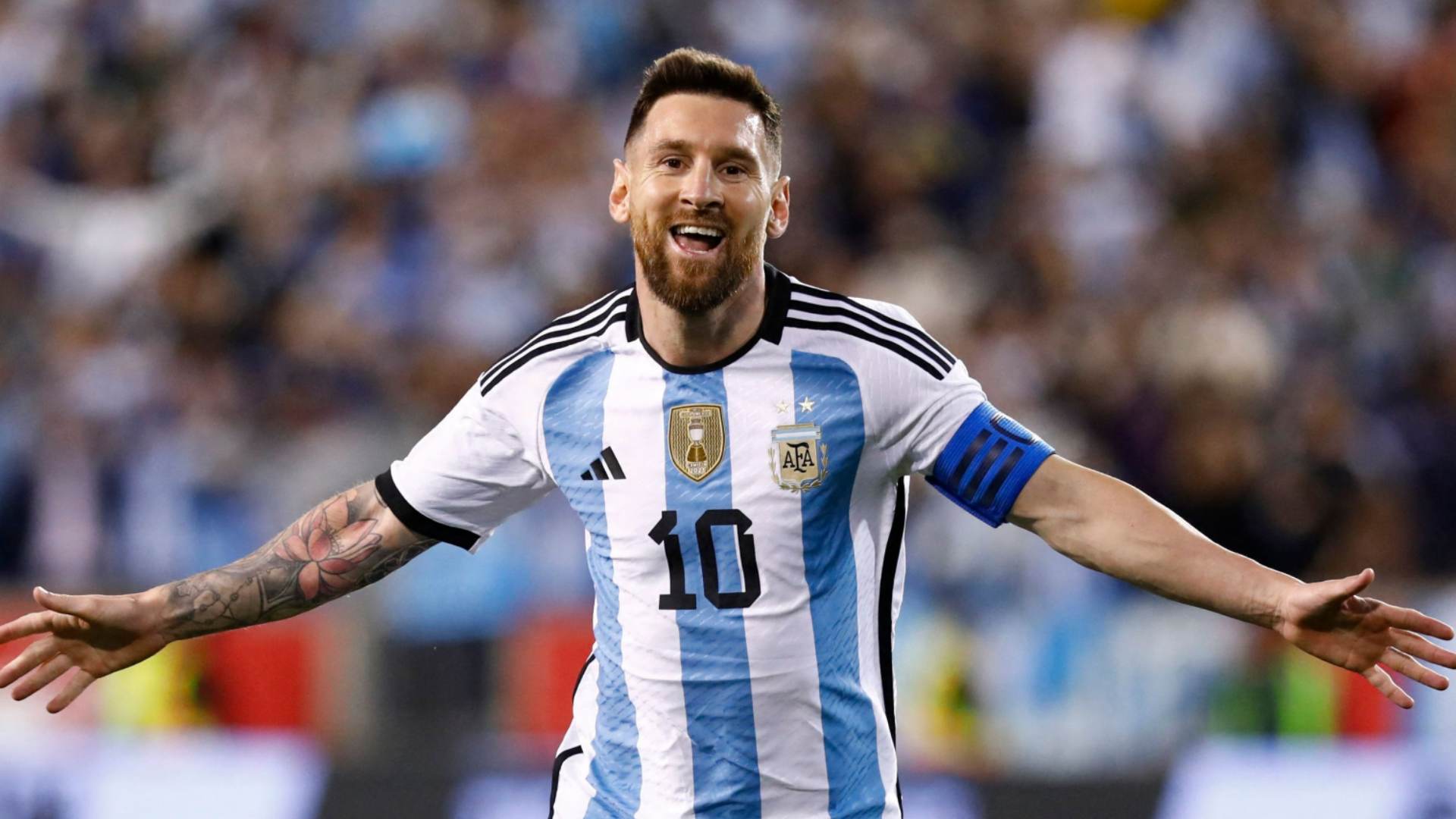 Argentina secured their much-needed win beating Mexico 2-0 to keep their Round of 16 hopes alive. Following a shocking defeat to Saudi Arabia, Argentina faced Mexico in a must-win match at Qatar's Lusail Stadium. As Argentina sought redemption, Lionel Scaloni deployed a 4-3-1-2 formation. Emiliano Martinez was in goal, with Montiel, Otamendi, Lisandro, and Acuna at the back. De Paul, Rodriguez, and Mac Allister were assigned to the midfield, with Messi positioned behind Di Maria and Martinez. Argentina has not lost in their last five games against Mexico and will be confident of another victory.
Read More: France vs Denmark: Twitter erupts as Kylian Mbappe's brace helps defending champions to seal spot in last-16
Meanwhile, Gerardo Martino's men went ahead with a solid 3-5-2 formation, with Ochoa in goal. Moreno, Araujo, and Montes formed the back three, with Gallardo, Chavez, Guardado, Herrera, and Alvarez playing in the middle and Vega and Lozano as Mexico's front two. After a 0-0 draw with Poland, Mexico will be desperate for a win and all three points to help them advance to the knockout stages.
Leo Messi magic puts Argentina in front
Mexico kicked off the game only to be dispossessed by Acuna, who advanced and attempted to play deep into the penalty box but was stopped by Moreno. Mexico showed real promise as they made life difficult for Argentina, and Vega whipped one to Chavez, putting a freekick from the left wing into the dangerous area inside the 18-yard box, where Herrera managed to get it and put it just wide of the far post. Vega troubled the Argentine defense once more with an accurate hit, but Martinez came up with a good save.
Argentina were struggling to string together a few passes when a flash of brilliance from the little man from Rosario, Argentina, helped them break the deadlock. Messi popped up with some magic, finding the bottom corner from 25 yards out. Argentina began to gain momentum and wanted to end the game before the Mexicans could come back to haunt them, and the 21-year-old Enzo Fernandez delivered when he received a pass from Messi and nailed one past Ochoa to put Argentina up 2-0. Messi pulled Argentina through as La Albiceleste struck to bag their first win of the FIFA World Cup 2022 in Qatar.
resúmen del partido México vs Argentina: pic.twitter.com/N1VBWvSvcH

— 𝘼𝙗𝙞𝙜𝙖𝙞𝙡 𝙞𝙜𝙡𝙚𝙨𝙞𝙖𝙨 (@IglesiasAbs) November 26, 2022
Condition before messi's goal #mexicoargentina #Messi𓃵 #ARGMEX pic.twitter.com/J00E5Oc8sO

— MADDIE (@__medicolegal) November 26, 2022
Wallpaper maathiten🇦🇷#Messi𓃵 #Messi pic.twitter.com/cFjPlCaoQ8

— ラジャ🇦🇷 (@rajax__) November 26, 2022
Messi fans be like:
"I'm sure he won this game too"😂#Messi𓃵 #Ronaldo𓃵 #FIFAWorldCup #mexicoargentina #WorldcupQatar2022 pic.twitter.com/Et35vpYzNM

— Faleke John (@blvck_johnn) November 26, 2022
My wife was in labour I made that bitch wait until the full 90minutes +extra time was over before driving to the hospital can't miss a moment of my GOAT !
MESSI 🇦🇷

— MorganLascar$.IN🎅 (@stillwarhead0) November 26, 2022
Still can't get over the magical goal from Messi my undisputed GOAT

— Queen Prissy✨ (@prissy_to) November 26, 2022