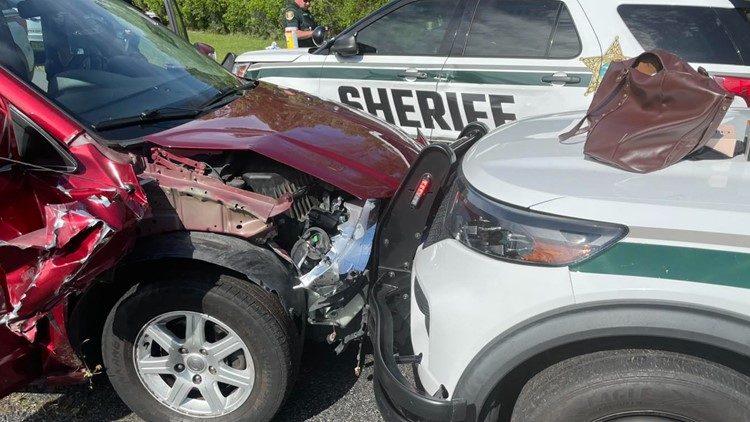 ST. AUGUSTINE, Fla. — St. Johns County Sheriff's Office patrol deputies were engaged in a highspeed chase Saturday after four suspects fled after they were caught shoplifting, according to police.
Officers pursued the vehicle after the suspects "intentionally tried to run over one of (the) deputies" that was standing outside the vehicle.
The suspects lead officers on a chase on I-95 Southbound, at one point turning around and ramming multiple patrol vehicle, police said. 
They were able to escape on foot and caught after a short foot chase.
Police said no deputies were injured in this incident.