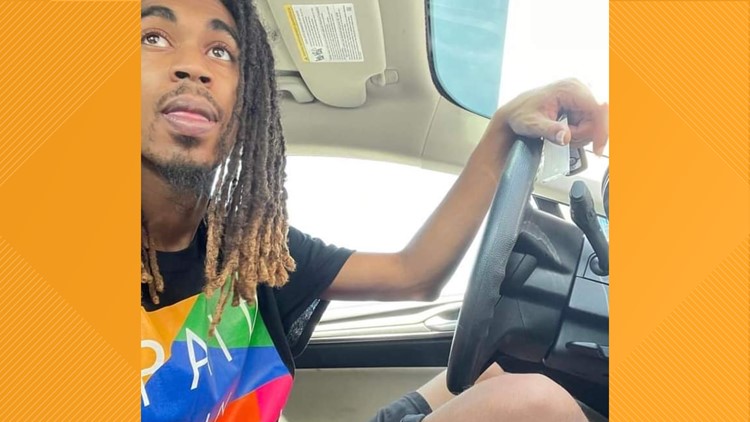 The man accused of beating Thony Roy to death had a violent criminal record, police documents show.
JACKSONVILLE, Fla. — Family members of the man who was beaten by a coworker at Dave & Buster's in Jacksonville have confirmed that died Thursday, five days after the incident. 
The victim has been identified as Thony Roy, age 27. Police reported at the time of the incident that he was declared brain-dead. 
Roy's aunt, Maryse Beattie, says was taken off of life support before his death. 
Family says he was training the man who allegedly beat him, Cordell Samuel Bentley Russell. Police said that Russell was a cook at Dave & Buster's.
Russell has a documented violent crime record. He was found guilty of two counts of aggravated assault with a deadly weapon in 2016. Court records say he was sentenced to 19 months for those crimes.
Who was Thony Roy?
Beattie said Roy was the last born of his family, the baby of the family. She said he was innocent 
"We loved him, showed him love, he grew up with love, and he showed it," she said.
She says he was an incredibly hard worker who road his bike an hour and a half on the freeway to get to work. He had been working for Dave & Busters for a while before his death.
The news of Roy's death "still hasn't worn off." 
"I don't understand it. I'm just sad. I'm very sad. Not so much angry, but very sad. Cause I know who he is," Beattie said. 
Roy was supposed to live a whole life. He was supposed to outlive his parents, be the pallbearer at his mother's funeral, his aunt said.
"He would've been a good man. A good dad. He would have been a good husband to somebody. And we'll never know." 
What happened? 
Police responded to the Dave & Buster's at 7025 Salisbury Road on Jan. 21 in reference to a battery with injuries, according to a police report.
A witness told police that Bentley-Russell was already in a bad mood and had been working all day already. The witness said that somebody said something to get him even more agitated and heard Cordell say, "I'm a grown a** man!"
The information in the report is largely redacted, but it appears that is when the fight took place.
The witness says he rushed over to the victim to try and help him, but he began foaming at the mouth. 
Police say an update on the victim from hospital staff stated that he had a pulse but that he was "brain-dead."
JSO says Bentley-Russell was later taken into custody at his sister's home without incident. 
A Dave and Buster's spokesperson gave this statement to First Coast News:
"Our thoughts and sympathies are with the victim and his family at this terrible time. The safety of our team members and guests is our priority and we are doing everything possible to support the police in their investigation."