The whole world learned Monica Lewinsky's name in the 1990s, but not for a good reason. Though Monica originally tried to hide her intimate relations with then-President Bill Clinton, the news eventually came out, and the case went to court. At first, President Clinton denied the accusation of having had an affair with Monica, but ultimately, the truth emerged. Afterward, Lewinsky had a tough time escaping the drama and notoriety of having been that close to the President.
The former White House intern then laid low for a long while, avoiding public drama and selectively choosing speaking and interview opportunities. Over time, though she never received an apology from Bill (and later decided she didn't need one), Monica appeared to move on and make a life for herself. Today, she's quite successful and has left the past behind her. At least, sort of.
Where Has Monica Lewinsky Been?
After the court proceedings, Monica Lewinsky almost disappeared from public view. Though she released a book and did an iconic interview with Barbara Walters, the immunity she was granted for testifying in court limited what she was able to speak about publicly.
At first, Monica had denied that she was ever involved with President Clinton, which could have resulted in perjury charges as she was, evidently, lying. But the immunity deal brought out the truth: Monica alleged that Clinton asked her to lie if she was ever questioned about the nature of their relationship.
Related: What Happened Between Monica Lewinsky And Barbara Walters Following Their Iconic Bill Clinton Scandal Interview?
For a while, Monica appeared in the public eye often; she hosted a reality TV dating show, much to critics' ire. Later, while she somewhat escaped the spotlight, Monica earned a graduate degree in London. But in 2014, she formally resurfaced with an essay in Vanity Fair.
In the essay, Monica related an experience she had on a TV show where audience members asked her questions (there might have been a reason Bill Clinton opted out of a reality TV opportunity). One smirking man asked an off-color comment about Monica's reputation for the Bill Clinton affair.
In mulling over how she responded, and how the comment made her feel later, Lewinsky wrote, "It may surprise you to learn that I'm actually a person."
Reflecting on how she was treated following the news of what Monica maintains was a relationship (and not solely under-the-Oval-office-desk, one-sided intimacy), Lewinsky said she was "arguably the most humiliated person in the world."
It was a tough path to travel, but ultimately, Monica did find some positives from it all—and she still writes for Vanity Fair now.
What Does Monica Do For A Living?
Though the long-ago presidential scandal was embarrassing for Lewinsky, she was eventually able to monetize her story in multiple ways.
For one, she penned a book about her life (it's called Monica's Story), which earned her a $500,000 advance from her publisher. And that epic interview with Barbara Walters? Monica earned $1 million for it.
Related: 'Vanderpump Rules': Katie Maloney Would Love To Have Monica Lewinsky On Her Podcast
A few years after the scandal broke, Monica became an original influencer; her notoriety led to a spokeswoman role with Jenny Craig. But perhaps her most interesting gig is Monica's dive into movies and television.
She has an IMDb profile that lists plenty of appearances as herself in interviews and specials, but also two production credits. Lewinsky produced 10 episodes of American Crime Story plus she executive produced the special 15 Minutes of Shame, a reflection on "public shaming in modern day culture."
In addition to producing, Monica has a handful of writing credits, too—and, she has a line of designer handbags (The Real Monica Inc.). The handbag business, interestingly, grew from Monica's dedication to knitting, a hobby she once credited for getting her through the media firestorm of the late '90s.
What Is Monica Lewinsky's Net Worth Today?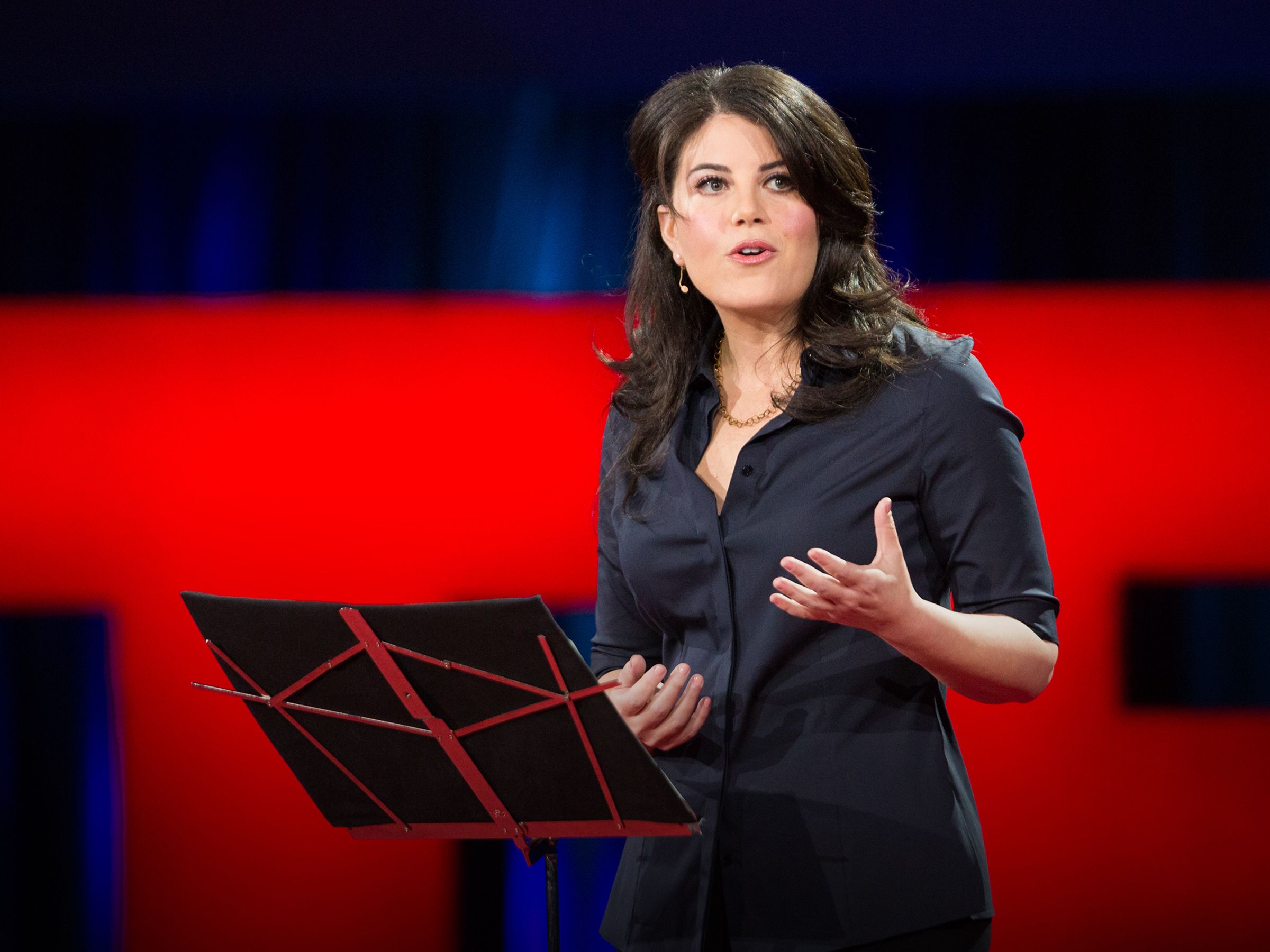 Though she would likely be the first to argue that it definitely wasn't worth it, Monica Lewinsky does have a decent net worth today. Monica isn't married as of 2023 so her net worth is hers alone; about $1.5 million.
However, that figure doesn't necessarily include all the money Lewinsky has made over the past few decades. In fact, she lost a lot of money in legal fees over the years, as well as spent cash on living expenses and security.
Related: 'ACS': Fans Fume Over Linda Tripp's Betrayal Of Monica Lewinsky In Sarah Paulson Series
Some of her deals also fell through; Monica didn't complete her contract with Jenny Craig, leaving $700K on the table when she walked away.
Yet Go Banking Rates lists her bio today as "an American television personality, TV producer, fashion designer, author and activist," which isn't too bad of a resume, even if not every gig worked out.
Though Monica began her time in the spotlight as something of a joke in many circles, she blazed a path that allowed her to live life on her own terms and embrace only those opportunities that she chooses.
There might not be any way to escape the past, but Monica is shaping her own future.