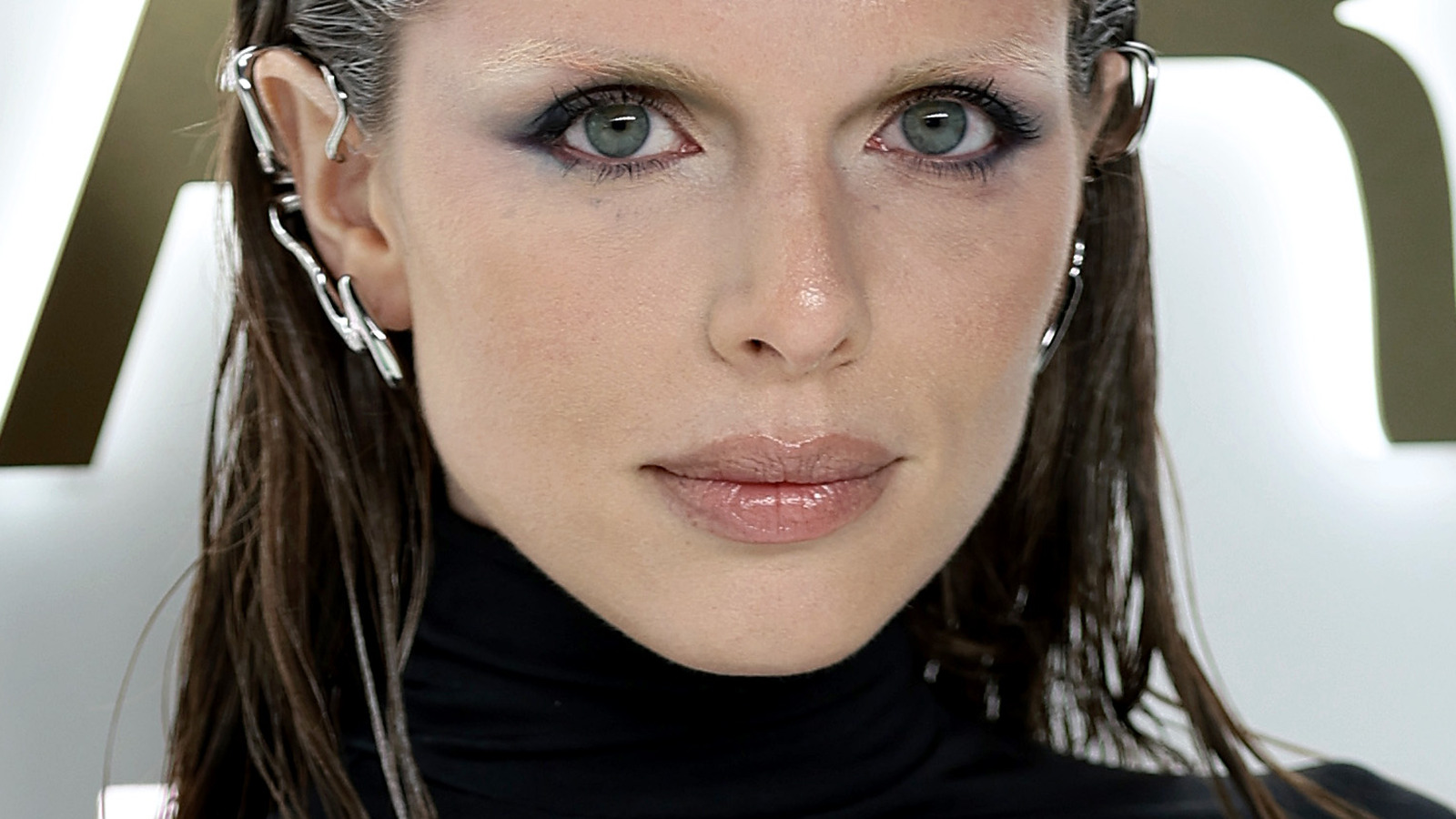 Who knew Julia Fox was so selfless? According to a TikTok video posted on November 21, altruism was her motivation behind dating Kanye "Ye" West. "I had this thought, and I was like, 'Oh my God. Maybe I can get him off of Kim [Kardashian's] case," Fox said, referring to West's harassment of his ex-wife. At the time, Kardashian was dating "Pete Davidson, and West was provoking the new couple via Instagram. 
Fox continued, "Like, 'Maybe I can distract [West], just get him to like me. And I knew if anyone can do it, it's me because when I set my mind to something, I do it." She then explained that she's a longtime Kardashian fan: "When I had a fashion line 10 years ago, [Kourtney, Khloé and Kim] actually bought our clothes and sold them in their [Dash] stores, so I've always had, like, a love for Kim."
During her time with West, Fox was compared to Kardashian, per People. The model criticized the tendency to pit women against each other and spoke respectfully of Kardashian and West's ten-year relationship. But ultimately, despite her best intentions, Fox came to realize that West was beyond saving. "I wanted to help him," she said on TikTok (via the New York Post). "I sounded almost as dumb as you guys, saying that I should've done something to stop him from saying — like, what? … I was delusional." Sometimes, the simple fact is that you can't save people from themselves.