Recently, Netflix released a series that can be watched in any order. It's called Kaleidoscope, and it's led by Giancarlo Esposito, who's most known for playing Gus Fring in Breaking Bad.
Esposito seems to have a thing for villainous characters. But this time, he decided to play an "everyman" for a change. Here's the real reason he joined the miniseries, as well as his current net worth and upcoming projects.
RELATED: Everything We Know So Far About Breaking Bad Creator Vince Gilligan's New Show
How Was Giancarlo Esposito Cast In Kaleidoscope?
Speaking to Netflix's publication, Tudum, Esposito explained that playing Leo Pap in Kaleidoscope isn't that far from his long list of antagonist roles.
"I look at things to uplift me and to enthuse me; I don't look at things to pay the bills and help me just survive," he said of joining the limited series. "What I feel with each character is an excitement and enthusiasm, a deep commitment and vulnerability to allow them to speak to me."
He also revealed that it was Leo's "complicated" nature that convinced him to play the part.
"The reason I took this particular role in Kaleidoscope was because I wanted to play an everyman who was struggling with some of the things that normal people struggle with," he shared.
"Not everyone steals $7 billion, but everyone does carry trauma in some shape or form. It's fair to say that Leo is a criminal — and he might be a complicated figure in his daughter's eyes — but he wouldn't consider himself a villain."
He continued: "In life, we experience relationships sometimes as being traumatic, especially when outside events affect our parents. When they make decisions that we hold them responsible for –– that affect our lives, not knowing all of the reasons they made those decisions for their life –– [it] creates a little bit of [a] gap and a little bit of a traumatic experience."
He also opened up about feeling "a little out of step with just regular people who look at things a certain way," due to his fascination with villain origin stories. "I love parts of the story that reflect our innocence and then guide us to understanding," he said. "From seeing when we become hardened and non-innocent, how sweet those moments were and from whence we came."
RELATED: Everything Mark Margolis Did Before He Joined The Breaking Bad Universe
What Is Giancarlo Esposito's Net Worth In 2023?
According to Celebrity Net Worth, Esposito is currently worth $8 million and earns $65,000 per episode.
Other outlets also report that the actor has an annual salary of $750,000. It's a lot less compared to his Breaking Bad co-stars, Bob Odenkirk who's worth $16 million; Aaron Paul, $20 million; and Bryan Cranston, $40 million. During the series, Cranston was paid $225,000 per episode while Paul made $200,000.
If Esposito's character hadn't been killed so soon in the show, he probably would have made more. For instance, Odenkirk was initially paid $25,000 per episode. By the fourth and fifth seasons, he was making $180,000. During the final season, he was receiving $200,000 per episode.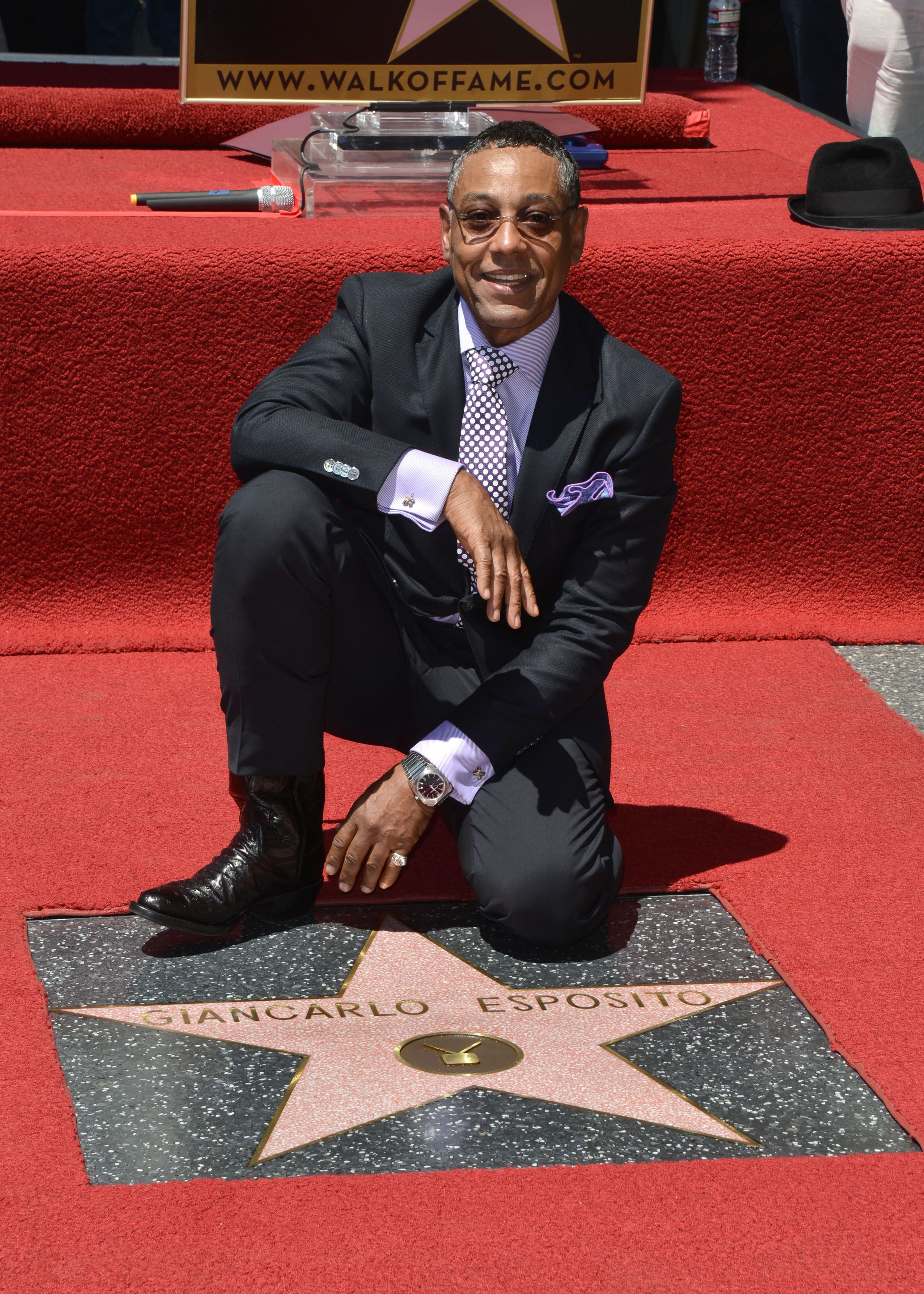 How Did Giancarlo Esposito Amass His Wealth?
Esposito started acting when he was around 10 years old. In 1968, he made his Broadway debut in the short-lived musical, Maggie Flynn. By 1981, in his early 20s, he was part of the cast of Merrily We Roll Along, which closed with 16 performances and 56 previews.
That same decade, he started appearing in films like Maximum Overdrive, King of New York, and Trading Places. He also starred in TV shows like Miami Vice and Spenser: For Hire. But it was 1988's School Daze by Spike Lee that ultimately put him on the map. Leading up to Breaking Bad, Esposito starred in several crime dramas.
After that, he joined the DC Universe Animated Original Movies series, playing Ra's al Ghul in Son of Batman and Eric Needham / Black Spider in Batman: Assault on Arkham.
RELATED: The Sad Reason For Anna Gunn's Real Weight Gain During The Final Season Of Breaking Bad
What's Next For Giancarlo Esposito After Kaleidoscope?
In a new interview, The Mandalorian star said that his current dream role is Professor X in the Marvel Cinematic Universe. "I want to play a good guy," he told Jimmy Fallon. "Charles is smart. He's good. But I feel as if there may be some mileage with me and Marvel. I know I love what they do. I know I love creativity. So who knows what could happen? Keep putting it out there."
There haven't been any plans for the X-Men franchise following Disney's acquisition of Fox in 2019, but fans think they should definitely consider Esposito for Charles Xavier.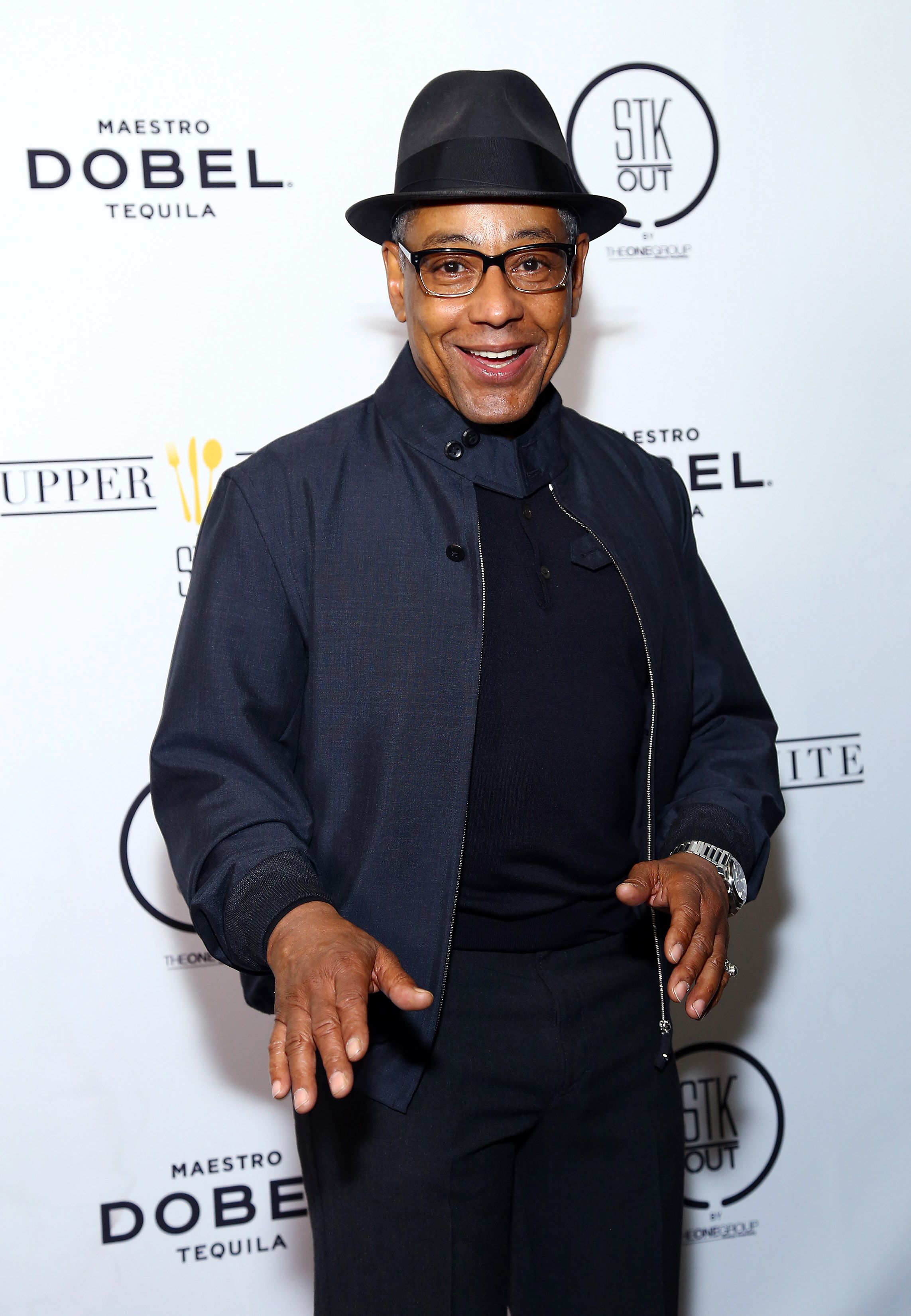 In the meantime, Esposito has just been cast in Francis Ford Coppola's star-studded movie, Megalopolis, alongside Adam Driver, Aubrey Plaza, and Laurence Fishburn. It's a busy year for the actor since he's also starring in another Netflix project, The Gentlemen's spinoff show. In 2022, the 64-year-old actor also expressed an interest in doing a Rise of Gus prequel. "There is a yearning inside me, and I keep coming back to the Rise of Gus," he said.
"It fits the puzzle, and we could see where he had come from and maybe explore more of who he really is underneath the mask," he continued. "[Better Call Saul creators Peter Gould and Vince Gilligan] have exactly said that — it's not over till it's over, and you never know." However, he thinks "that they should take a break" as "it's an intense world to live in for a while. And they both have skills in other areas and should tell those stories too."
Then he noted that he's "not averse to one day coming back to him" but hopes that "if that is supposed to happen, that it's sometime before [he's] 90."