Share and Follow
Jennifer Aniston's family plans have been a source of public speculation for decades, and the actress has even admitted the constant pregnancy and adoption rumors are hurtful.
Last year, the Jennifer Aniston gave a candid interview revealing that she'd previously undergone fertility treatments to get pregnant but had no success. Jennifer says she's given up on becoming pregnant herself, but it's led fans to question if she's ever considered adoption.
Below, we take a look at what Jennifer has said about her desire to be a mother, and what we know about her plans for adopting.
RELATED: Jennifer Aniston Revealed She Learned From The Mistakes Of Her Peers When It Came To Potentially Changing Her Face
For Many Years, Jennifer Aniston Wasn't Sure If She Wanted Kids
Jennifer Aniston is one of the most successful actresses in Hollywood and has easily been able to transition between television and movies, something not every actor can successfully do. For many years, the actress seemed to focus on her career to take a step back to have kids.
Even in interviews, the Friends alum insinuated that motherhood may not be for her. "Some people are just built to be wives and have babies. I don't know how naturally that comes to me," she told Elle in 2018.
In 2021, the actress made headlines for saying she doesn't feel "incomplete" not having children of her own.
RELATED: Jennifer Aniston Was Open To A Friends Movie But Certain People Behind The Scenes Wouldn't Allow It
"We don't need to be married or mothers to be complete. We get to determine our own 'happily ever after' for ourselves," she told PEOPLE. "Yes, I may become a mother someday … But I'm not in pursuit of motherhood because I feel incomplete in some way, as our celebrity news culture would lead us all to believe."
However, Jen has since admitted that, because she was so focused on her career in her early adulthood, it wasn't until later in life that she realized she wanted to have children.
During her 2022 interview with Allure, Jen revealed it became a mission in her 30s and 40s to start a family, which so far hasn't happened.
"My late 30s, 40s, I'd gone through really hard shit, and if it wasn't for going through that, I would've never become who I was meant to be," she explained. "I was trying to get pregnant."
Jennifer Aniston Eventually Tried IVF, But Had No Success
For a time, Jennifer was actively trying to get pregnant, though it was unbeknownst to the public at the time. Speaking to Allure, Jen said she tried IVF as well as several other methods to improve her chances of conceiving.
"I was going through IVF, drinking Chinese teas, you name it. I was throwing everything at it," she explained.
The Morning Show star went on to admit she regrets not freezing her eggs earlier in life, saying, "I would've given anything if someone had said to me, 'Freeze your eggs. Do yourself a favor.' You just don't think it. So here I am today. The ship has sailed."
In the same interview, Jen said she's made peace with the fact that she may never become pregnant or be a mother. But she says she doesn't regret trying, even though it was challenging.
"I have zero regrets," Jennifer said. "I actually feel a little relief now because there is no more, 'Can I? Maybe. Maybe. Maybe.' I don't have to think about that anymore."
RELATED: Jennifer Aniston's Rise To Comedic Sitcom Success Wasn't Surprising To Her Former Classmates
Jennifer Is Reportedly Still Considering Adoption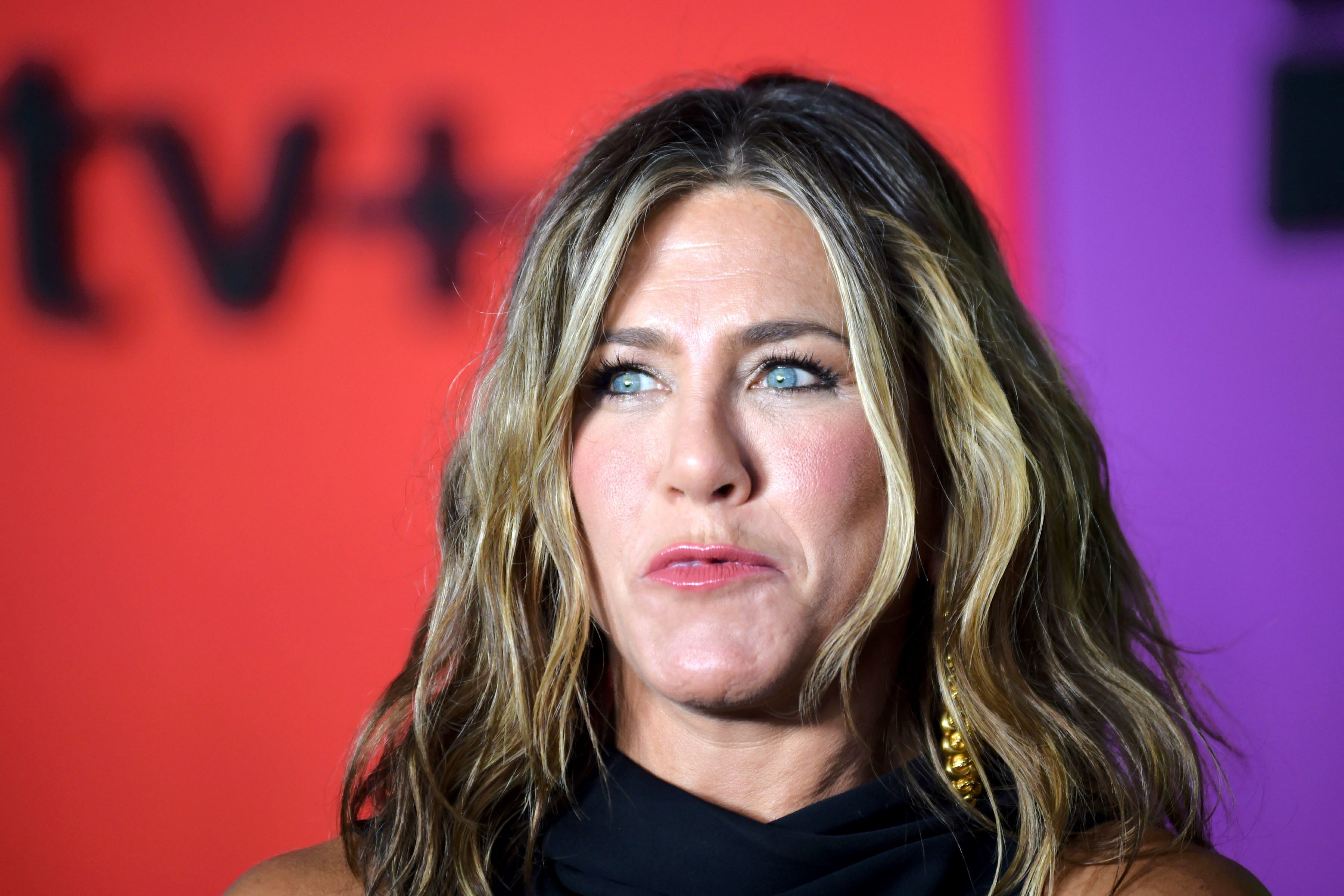 Jennifer has made it clear she had a strong desire to have a biological child, but many fans wonder why the actress hasn't considered adoption. Many celebrities have expanded their family via adoption, including Jen's ex-husband Brad Pitt, who adopted three kids with his second wife, Angelina Jolie.
Although Jennifer has never addressed if she's open to adoption, some reports have suggested she's still considering it. One report from December 2022 says the actress is seriously looking into adopting a baby girl.
Speaking to In Touch, a source close to Jen said "[she] decided to adopt a baby girl" after "she's been doing a lot of introspection."
The source continued, "[Jen] is at a really good place thanks to therapy and meditation […] [and is] content with being single and growing older."
"She's never given up hope when it comes to having a child […] [and] she's finally at a place where it makes sense to do it a different way," the insider went on.
The source also added that Jen is ready to be a hands-on mom. "She obviously has the means to adopt and give a child the best of everything. She could hire multiple nannies. But that's not what she wants."
So far, however, Jennifer hasn't comment on the recent rumors that she's adopting. But This isn't the first time rumors have suggested Jennifer was looking into adoption. The speculation got so out of hand in 2021 that her representative commented to deny the rumors. "The rumors of Jennifer being in the process of adopting a baby are 'false and never happened,'" TMZ wrote at the time.
However, knowing that Jen has wanted to be a mother so badly in the past, it wouldn't be surprising to learn she's adopting. There are many different ways to become a parent. Adoption can be a long (and emotionally challenging) process, so if she is looking into it, Jen will likely keep it private. Only time will tell if it's in the cards for this actress.
Share and Follow