Share and Follow
Stupid Young is the real live proof that there is always another way of dealing with things apart from violence; his trusting and effective way is music. However, he is not just a rapper; he represents an entire community, with the joys and sorrows of its past and present. If you want to know why his family fled to the USA, and how was his own gang experience, then read further.
Origin
Stupid Young, born as Alex Pham, is an American citizen with Cambodian ancestry. The story which eventually completely changed his life began years before his birth. In the '70s, Cambodia was under the Khmer Rouge communist regime, a repressive regime which conducted a terrible genocide within the country, killing at least two million of its own people on almost any pretext. In fact, over a quarter of the entire Cambodian population was put to death.
This situation led to massive emigration, and many Cambodians fled to Long Beach, California, where they built their own community. Conflicts with Mexicans who were already in that area were unavoidable. Stupid Young was born on 3 October 1992 into not such a friendly environment, as his dad, his uncle and all his family were in continuous gang rivalry: 'It's just how we grew up', said the rapper in an interview for the channel djvlad on YouTube.
Did the rapper have a good relationship with his father?
The Asian gangs appeared as a result of Mexicans' and Americans' violent attitude towards the Cambodian immigrants: 'It was just to protect our race'. Because Young's father was affiliated with Asian boys, he got into a lot of serious problems, being in prison for several periods when his son was just a growing child. However, Young had a good relationship with his dad, considering him to be a good father no matter if he was in jail or not: 'I remember getting a letter from him. At my birthdays when he wouldn't be there, he drew a Pokemon and sent it to me.' As he grew into his teens, his dad tried to steer him away from this violent and dangerous path: 'He never wanted me to join gangs', insists Stupid Young.
Tough early ages
However, like most Asians, Young was also a victim of bullying. That's why he joined one of the Asian gangs in town at the age of 14, seeking protection from other gangs. Subsequently, he was involved in various crimes, and being incarcerated multiple times. During a 9-months term in a juvenile jail, he discovered his passion for rapping, and after attending a flow class in jail, he started to take this more seriously: 'I was like 16 and when I signed [for a song in jail] I didn't know what I was doing. Then, I just kept going with it. I started putting videos on, doing battles and it went viral', said Young in an interview for Adam22.
[embedded content]
All this gang experience helped him pass through tough times. He got out of prison in 2015, but just when he thought things were going better, at the beginning of 2016 one of his closest friends was killed, and a year later another fellow died in the same neighborhood. This is the story that was the hardest to cope with: 'If it wasn't for music, then I don't know what I would be doing right now'. Events like these made him realize that his life needed to change.
Music Career
Stupid Young made his first releases in 2011 at the age of 18. Songs like "For my city", "I don't like G-Mix" and "I'm from Long Beach" set the beginning of his career, despite not being so popular. The last two years have definitely been the most productive for the rapper, having an effect He took over the Internet with amazing collaborations and hits like "Eastside" and "On me". "Mando", featuring Mozzy, remains the best known hit from Stupid Young, having more than 20 million views on YouTube. In 2018 he released seven songs as part of the "One of One" project, and then "True Story", another bunch of seven songs following his life experience. His latest songs are the single "Cold Nights", and "Jungle" featuring OBreez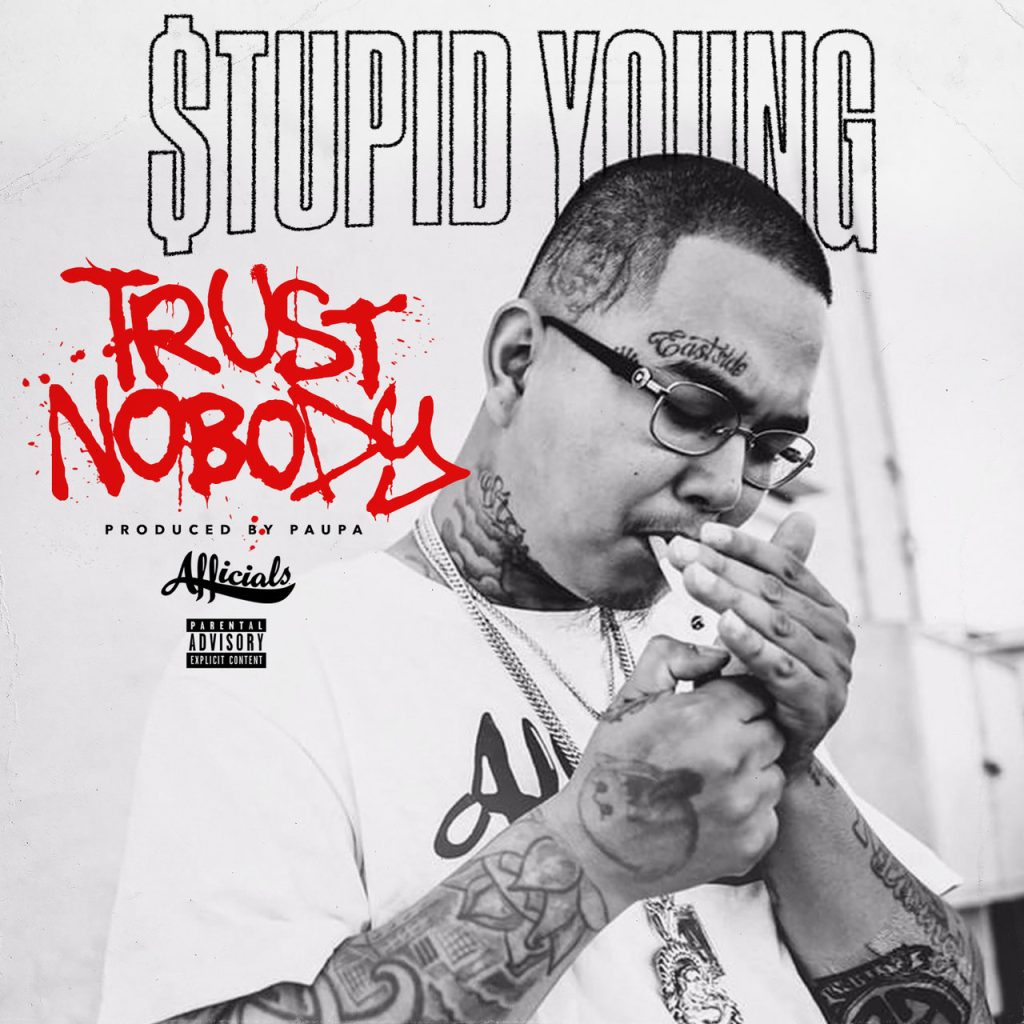 How is his personal life currently going?
Stupid Yung proves that it is never too late to change your lifestyle if you really want it. Who would believe that a former gang member could be such a caring father as he looks to be now? His (unidentified) girlfriend gave birth to a little boy last year, and on 21 January, Young posted a photo with his son, saying 'He will not go through what I went through. Meet my lil man Ace'. The post gathered more than 10,000 likes and a lot of appreciative comments.
Net Worth and Social Media
At only 26 years old, he has managed to gather an impressive amount of money from sales and concerts – authoritative sources estimate his net worth to be around $250,000. Young's activity can be followed especially on Instagram and almost 135,000 fans already do this. Also, of major importance in his virtual presence is his YouTube channel, which has more than 100,000 subscribers, and his videos have gathered more than 50 million views in total.
Source: Affair Post
Share and Follow