Though he has been famous for years, has given hundreds of interviews, and has been the subject of a number of films, Bob Dylan remains a relatively enigmatic celebrity. He prefers to keep his personal life private, though documentarians have attempted to understand the man behind the music. For any fans who want the same thing, here are five films that capture Dylan.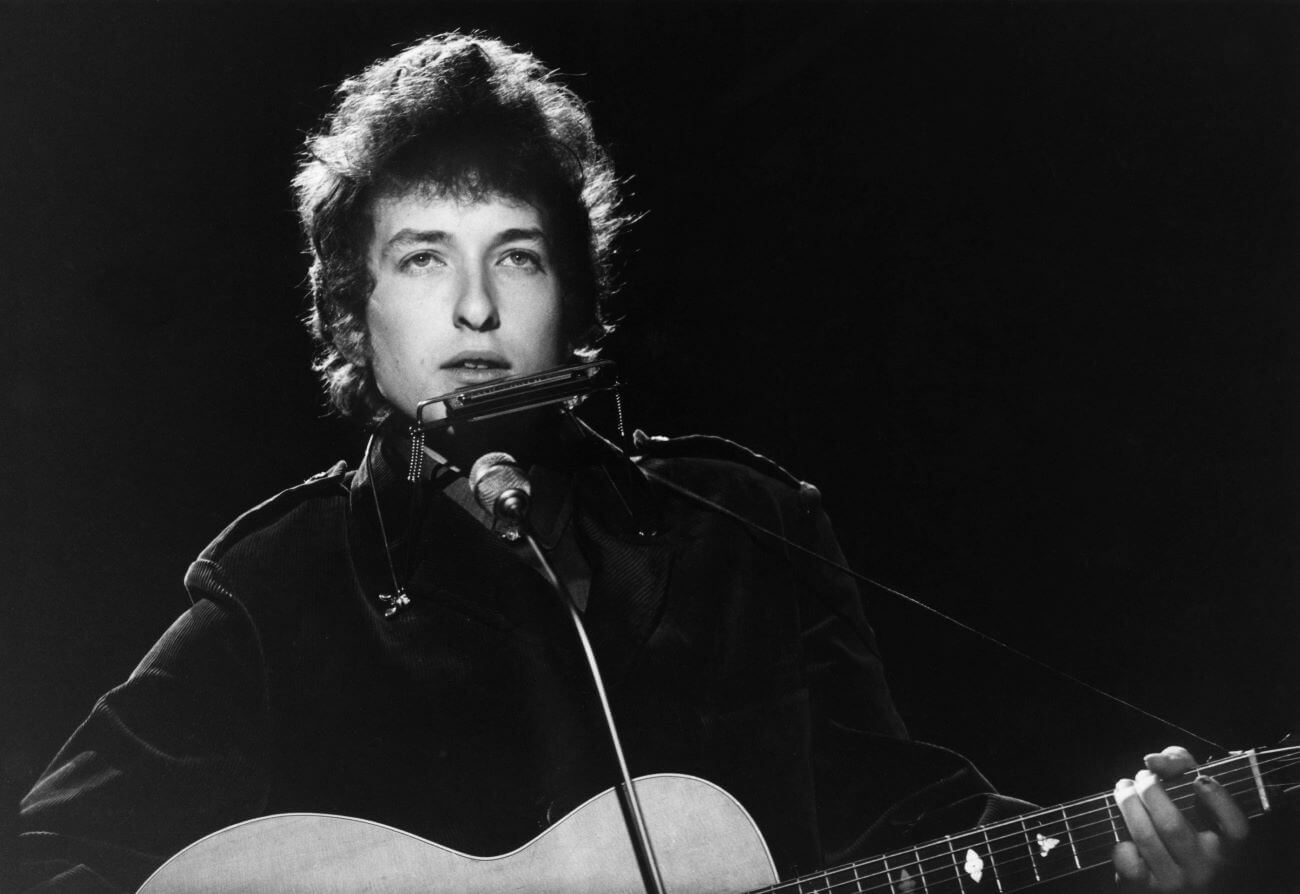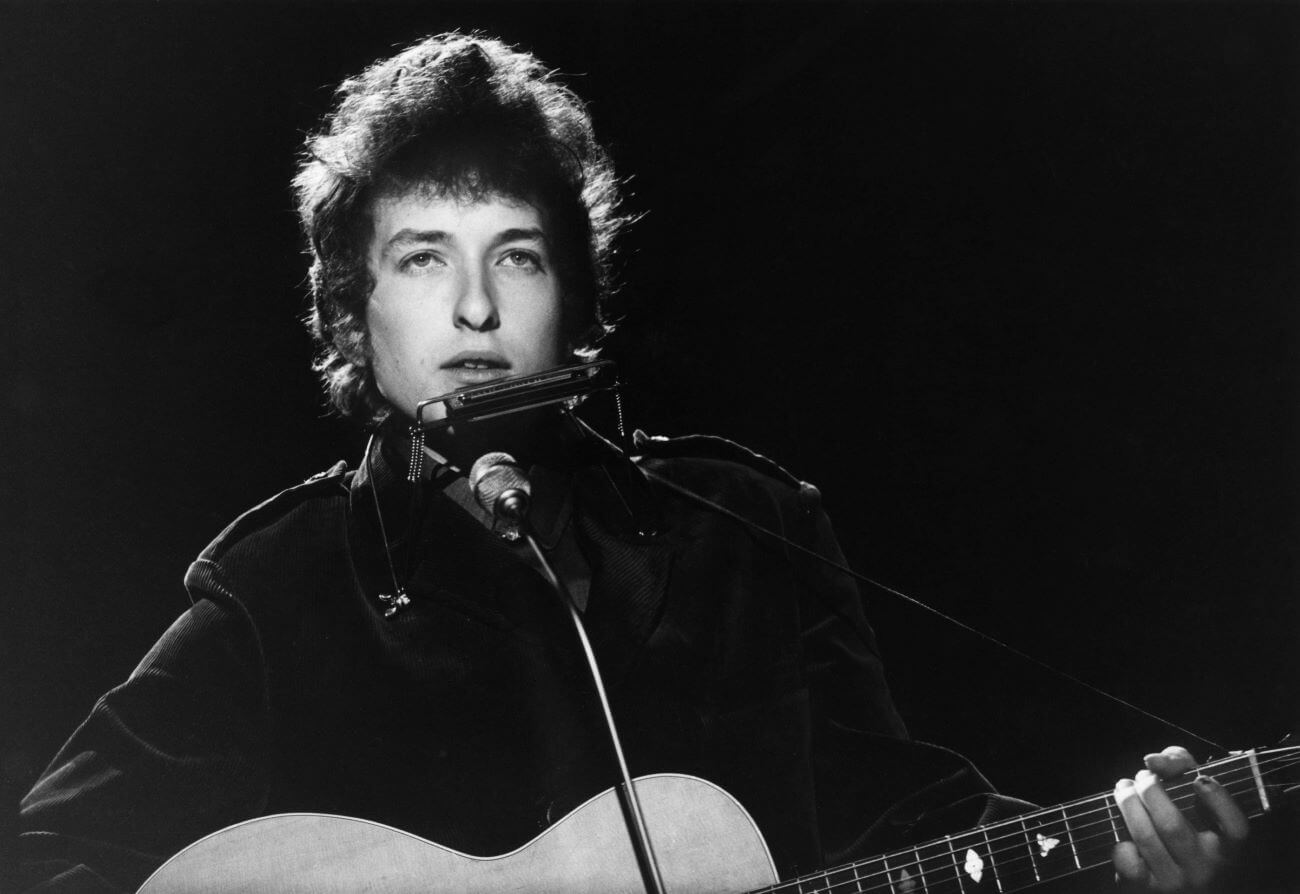 'Dont Look Back'
In 1965, filmmaker D.A. Pennebaker followed Dylan on his tour of England. The resulting film is one of the most intimate looks at Dylan, who was just beginning his career. For context, he was still an acoustic artist at this point; he divided fans by going electric just months after this tour. 
The film shows Dylan working with other artists like Joan Baez and Donovan. It also shows him in conversation with reporters, musicians, and fans. It also gives fans a look at Dylan's relationship with one-time manager Albert Grossman several years before they dissolved their partnership. Since its release in 1967, Dont Look Back has been lauded not only as one of the best films about Dylan, but one of the best documentaries of all time.
Pennebaker also worked with Dylan on the 1972 film Eat the Document. Though more difficult to find, it captured important historical footage, including a lengthy conversation between Dylan and John Lennon.
'The Last Waltz'
The 1978 film The Last Waltz is not specifically about Dylan, but he plays an important role. The film captures The Band's 1976 farewell concert, which Martin Scorsese filmed. The group had backed Dylan from 1965 to 1967, and he was one of the many special guests to join them in the concert. Other guests included Joni Mitchell, Neil Young, Van Morrison, Muddy Waters, and Ringo Starr.
Cut between footage of the concert are studio sessions and interviews. Though not directly about Dylan, The Band invited artists who influenced their music. It's also a fun, fascinating watch for any music lover.
'No Direction Home'
In 2005, Scorsese released the documentary No Direction Home. It follows Dylan from his youth in Minnesota up to 1966, when he stepped away from public life after a motorcycle accident. 
The film includes interviews with the people close to him at this time, such as Allen Ginsburg, Liam Clancy, Mavis Staples, and his ex-girlfriend Suze Rotolo, who rarely spoke to the press.
Critic Roger Ebert said the film helped change the unfavorable opinion he had of Dylan after watching Dont Look Back. It "creates a portrait that is deep, sympathetic, perceptive and yet finally leaves Dylan shrouded in mystery, which is where he properly lives," Ebert wrote in his review.
'Rolling Thunder Revue: A Bob Dylan Story'
Rolling Thunder Revue: A Bob Dylan Story is the second Scorsese film with Dylan as the subject. This one, though, deals in half-truths. It covers his 1975 tour, Rolling Thunder Revue, and features interviews with the prominent people in his life. At the same time, though, Scorsese includes fictional interviews with actors. For example, Sharon Stone talks about joining Dylan on tour as a 19-year-old. This never happened. 
The film does not differentiate between truth and fiction, leaving the viewer to decide what really happened. In many ways, this provides a fitting portrait of Dylan. In his interviews and even his memoir, Dylan has fabricated details of his life. The intentional myth-making, while confusing, works well when Dylan is the subject.
'I'm Not There'
The 2007 film I'm Not There is a unique portrait of Dylan that uses six actors to portray him. It posits that there are six sides to Dylan and uses Christian Bale, Cate Blanchett, Marcus Carl Franklin, Richard Gere, Heath Ledger, and Ben Whishaw to play him.
Though fiction, the film analyzes the public's perception of the singer. It may not provide a historically accurate biography of the artist, but it is an interesting take on the multi-faceted musician.