Share and Follow
Vanderpump Rules star Lala Kent isn't messing around. The reality star just put Tom Sandoval on notice after he was caught talking to his mistress, Raquel Leviss, during a flight.
Taking to social media, Lala unleashed her fury on Tom, who allegedly ended his relationship with Raquel after their cheating scandal. In addition to labeling Tom a "clown" for engaging with Raquel, Lala also asserted that she is merely an "energy source" fueling his narcissism.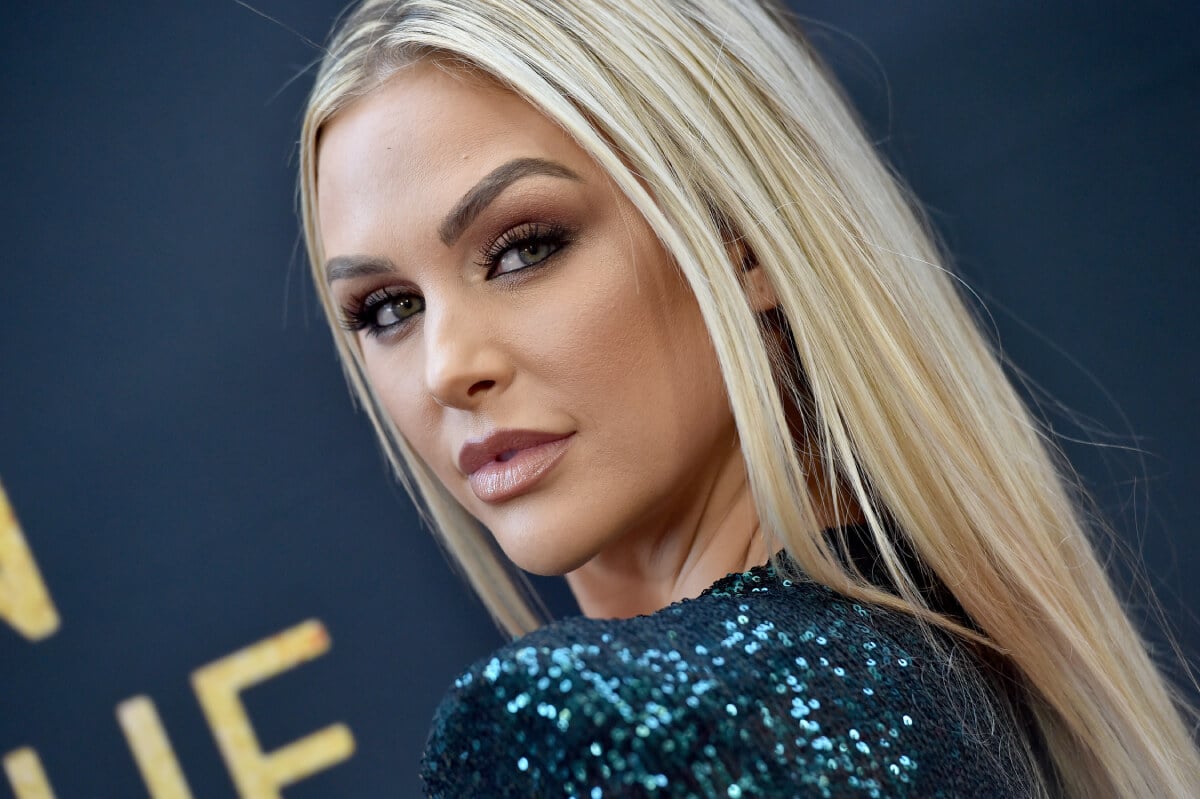 'Vanderpump Rules' star Lala Kent unleashes on Tom Sandoval
Tom's cheating ways have stirred up a lot of drama between Vanderpump Rules cast members. Lala has been particularly vocal about defending her friend, Ariana Madix, throughout the scandal, and her latest post is no exception. 
Taking to her Instagram account, Lala bashed Tom for openly talking to Raquel on an airplane. Lala called Tom a "clown" for calling Raquel and acting like he actually cares for her.
As far as Lala is concerned, she believes Tom is probably sneaking around on Raquel just like he did Ariana. And that doesn't even account for the fact that Tom and Raquel reportedly ended things in light of the affair. 
"Look at this clown checking in on his Main Chick before he goes to get fucked up and bang his Side Chicks. Maybe even some randoms to add to the rolodex," she wrote.
Lala added that Tom is manipulating Raquel into thinking their relationship is going somewhere. While Raquel believes Tom loves her, he's really only doing it to feed his narcissism.
"Nothing but an energy source for the narcissist," Lala concluded.
The 'Vanderpump Rules' star is caught chatting with his mistress
Given the latest evidence and Lala's post, it appears as though Tom and Raquel are still seeing each other. This news comes after the pair allegedly parted ways following a drama-filled reunion of Vanderpump Rules. 
The photo included in Lala's post was taken by a fellow passenger. According to TMZ, Tom was on the flight headed to Pittsburgh for a show. Despite rumors to the contrary, the pic clearly shows Tom talking to Raquel on the plane.
In the photo, Tom appears to be doing his best to stay incognito. But a closer look at his phone's screen shows that he had Raquel on the line. 
The individual who snapped the photo said they didn't think anything was amiss at the time. They simply wanted to take a shot of a reality star from Vanderpump Rules. They realized later that Tom was chatting with Raquel. 
Tom Sandoval and Raquel Leviss might be still together despite their claims
The fellow passenger revealed a few more details about Tom's call. The person stated that the Vanderpump Rules star tried to talk quietly on the phone, but they immediately recognized his voice.
Although they couldn't make out what Tom and Raquel talked about, they did hear Tom say something about traveling to "f***ing Pittsburgh."
To make things more complicated, sources recently claimed that Raquel had signed into a mental health facility. Given how most places don't allow cell phones, this could indicate that Raquel is now out of the facility. 
Tom performed at Jergel's Rhythm Grille in Pittsburgh on Monday night, so there could be more fallout from his trip in the days to come. 
Tom, of course, stirred up drama on Vanderpump Rules after his cheating scandal came to light. Tom and Raquel had been seeing each other for months before his longtime girlfriend, Ariana, found out.
Part 2 of the Vanderpump Rules Season 10 reunion airs Wednesday night on Bravo. 
Share and Follow