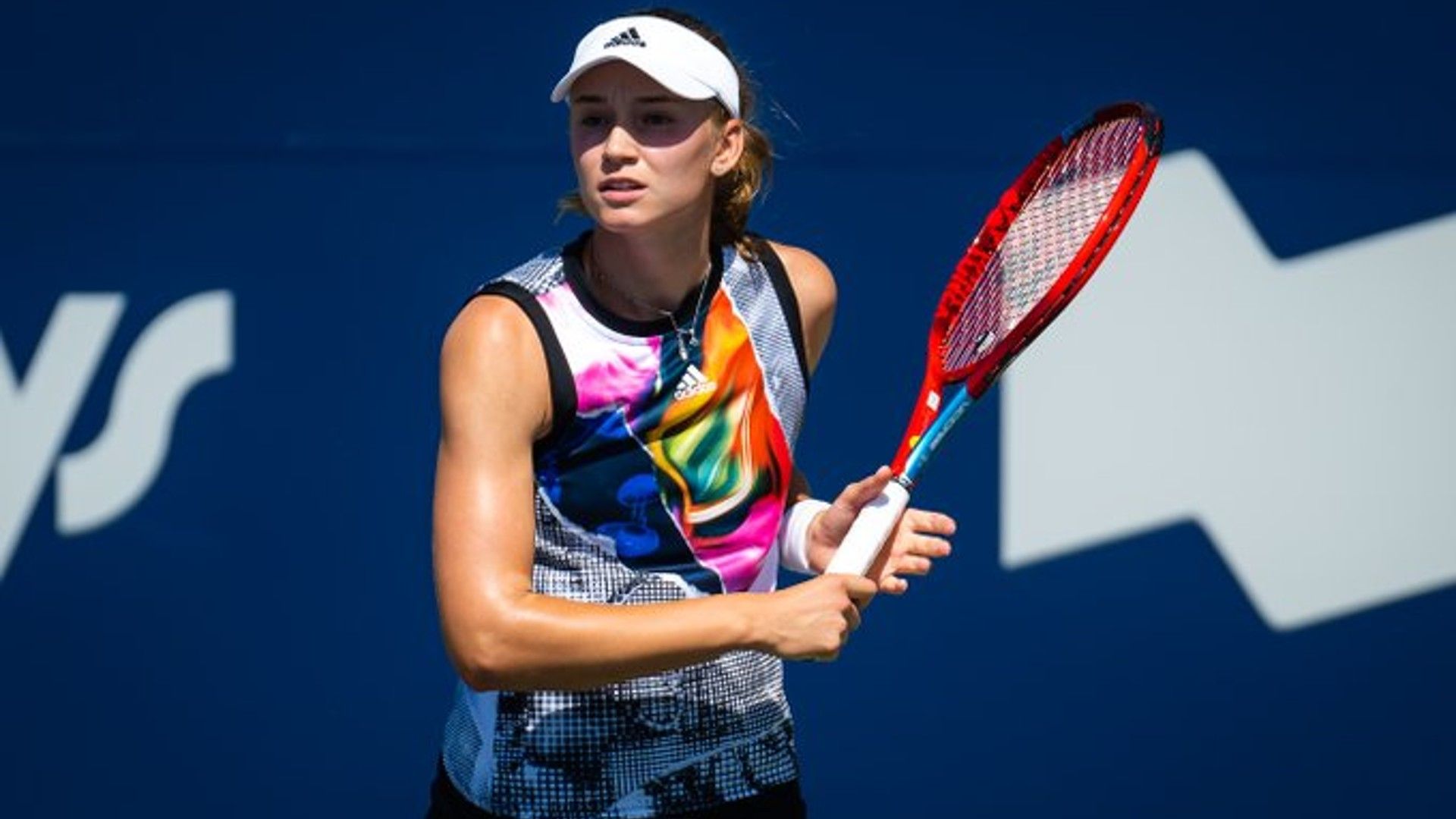 After the Australian Open, the 2023 Indian Wells in the biggest tournament that has been played so far in the 2023 season and the women's singles final is a rematch from the 2023 Australian Open. Wimbledon champion Elena Rybakina and Australian Open champion Aryna Sabalenka will face off in the final of the WTA 1000 competition on Sunday. The two recently faced off in the final of the Australian Open earlier this year where it was Aryna Sabalenka who emerged victorious by a score of 6-4, 3-6, 4-6. In that match, Sabalenka recorded an incredible 17 aces and returned three put of 13 break points. Her win percentage on the first and second serves were 72% and 53% respectively.
Rybakina outclasses Swiatek in semis
After preventing No. 1 Iga Swiatek from successfully defending her title at the Indian Wells, Rybakina made it to her first WTA 1000 final. The World No. 10 defeated Swiatek 6-2, 6-2 in the semifinal match on Friday night, earning her second victory over Swiatek this year. After Lindsay Davenport in 2000, Rybakina is the second woman to ever defeat a reigning World No. 1 at both the Australian Open and Indian Wells. Rybakina defeated Swiatek in the fourth round of the Australian Open in January. She is also the first athlete since 2019 to defeat a No. 1 in multiple matches.
"With Iga, she's tough, really tough opponent, but when I play this good and everything goes in — because today some moments I played, I would say, on my highest level — [these are] moments where you can feel, okay, I can beat anyone if I always play like this. But it's the goal, you never feel amazing and perfect every match. I think today it was just really good from me," she said after the match.
Read More – Carlos Alcaraz vs Jannik Sinner: Indian Wells Masters 2023 Preview, Schedule, Date, Form Guide, Head to head, Live Streaming
Sabalenka breezes past Sakkari in last four
In the BNP Paribas Open semifinals, Aryna Sabalenka defeated No. 7 seed Maria Sakkari 6-2, 6-3 to advance to her third final of the year. In their most recent meetings, which took place in the WTA Finals' group stages in 2021 and 2022, Sakkari had triumphed over Sabalenka. On Friday, however, Sabalenka triumphed in the California desert after 1 hour and 23 minutes, extending her head-to-head advantage over Sakkari to 5-3.
"I'm just super happy with another final and super happy with the win against Maria," Sabalenka said in her post-match press conference. "She's such a great fighter, and it's always tough matches against her. I feel really good on court right now, but I also have understanding that it's not going to be the same all the time. So that's why I keep working hard, make sure in those days when things are not working my way, I still will be able to compete and to get these wins."
Sabalenka won her most recent WTA 1000 championship in Madrid in 2021 and has a perfect 4-0 record in previous WTA 1000 finals. Prior to beating Sakkari, Sabalenka had lost her previous three WTA 1000 semifinal matches. Sabalenka won the Australian Open and the Adelaide International 1 this year. The only player besides Sabalenka to have won two championships this year is Belinda Bencic, winner of the Adelaide International 2 and Abu Dhabi tournaments.