Share and Follow
A Montana man who had been living with a teenager who disappeared from her home in Arizona four years ago pleaded not guilty Monday to child sexual abuse charges lodged against him based on images that authorities said they found on his cellphone.
Since his Oct. 23 arrest, Edmund Davis, 36, has been held on $1 million bail on two felony counts of the sexual abuse of children. His public defender, Casey Moore, said he would file a motion for a bail reduction hearing after speaking with Davis' father and the prosecutor, Assistant Attorney General Dan Guzynski.
No further hearings were immediately scheduled.
MAN DETAINED, QUESTIONED IN ALICIA NAVARRO DISAPPEARANCE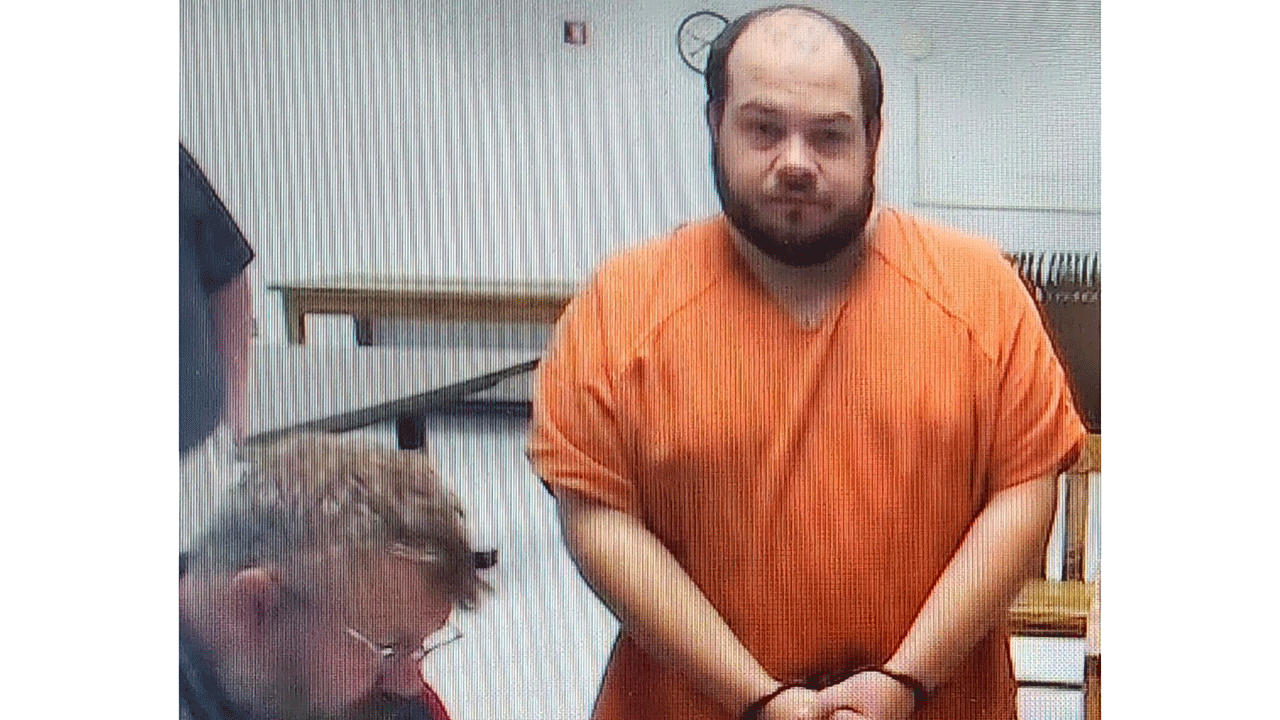 MOM OF MISSING ARIZONA GIRL FOUND SAFE IN MONTANA SAYS FAMILY HAS BEEN 'HARASSED'
Authorities have not said whether Davis is considered a suspect in the disappearance of Alicia Navarro in September 2019. Navarro left a note behind when she vanished from her home days before her 15th birthday, sparking a massive search that included the FBI. She was almost 19 when she walked into the Havre, Montana, police station in July and said she wanted to be removed from the missing persons list.
Read Related Also: Congress probes Princeton University over professor's alleged ties to Iranian regime
In investigating the circumstances that led Navarro to be in Havre — nearly 1,400 miles from her childhood home in Glendale, Arizona — law enforcement officers in Arizona obtained warrants that they said led to the discovery of the images of child sexual abuse on Davis' cellphone, court records said. Some of the images involved infants and toddlers and some were computer generated, according to court records.
Davis is charged with possessing images of a child or children under the age of 12 engaged in actual or simulated sexual conduct, which carries a mandatory sentence of 25 to 100 years in prison. He is also charged with possessing images of the sexual abuse of children under the age of 16, which carries a sentence of four to 100 years in prison.
MISSING ARIZONA GIRL FOUND SAFE NEAR CANADIAN BORDER IN MONTANA AFTER 2019 DISAPPEARANCE
Over the years, Navarro's mother, Jessica Nuñez, said that her daughter, who was diagnosed with autism, may have been lured away by someone she met online. When she disappeared in 2019, Navarro took only her laptop and cellphone.
Neighbors said Davis had been living with Navarro for at least a year. In July, after her reappearance had been made public, an Associated Press reporter spoke with a young woman at the Havre apartment who looked and sounded like Navarro, but she didn't give her name and said she wanted to be left alone.
The couple moved out of the apartment days after the news media reported their location, neighbors told the AP.
Trent Steele, a private investigator who assisted Nuñez in the search for Navarro through the Miami-based nonprofit Anti-Predator Project, said last month that Navarro was "in a safe place," without disclosing the particulars.
Share and Follow